Last Updated: 2023.04.05
to Japanese page
We solicit customer feedback to raise the levels of satisfaction offered by our products and services. In addition to periodic worldwide customer satisfaction surveys, we also collect and analyze information through our e-commerce sites and Customer Service Centers. We use this information to create better products and services for our customers.
Online Customer Satisfaction Surveys
In 2011, UNIQLO began asking customers to fill out post-purchase surveys online. These surveys cover store staff communication, conduct, and speed at the cash register, among other factors, measuring customer satisfaction. In fiscal 2022, UNIQLO businesses in 26 countries and regions collected nearly 1.4 million comments from customers. This feedback indicated a customer satisfaction level of 85%.
Customer Satisfaction Survey (UNIQLO, Fiscal 2022)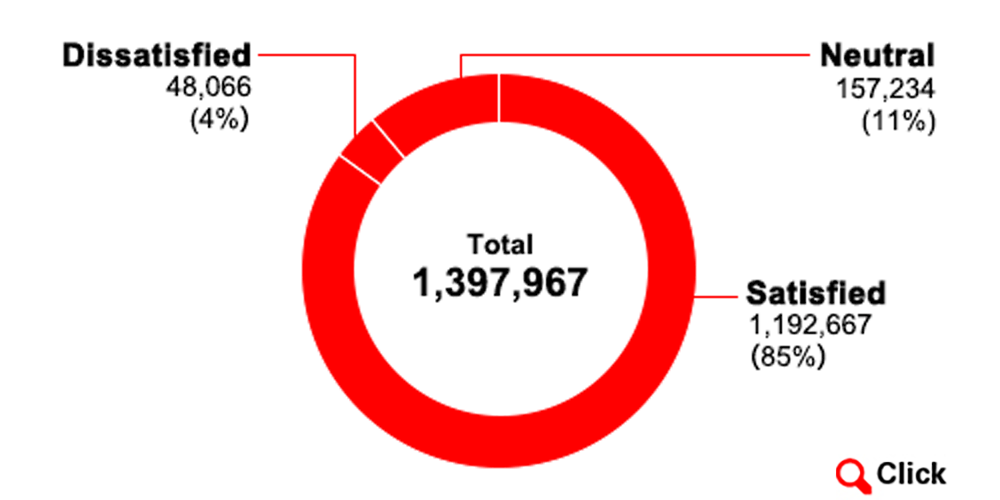 Satisfied
Dissatisfied
Neutral
Total
2022
1,192,667
48,066
157,234
1,397,967
85%
4%
11%
100%
2021
2,373,144
68,679
161,032
2,602,855
91%
3%
6%
100%
2020
4,906,237
75,842
147,839
5,129,918
96%
1%
3%
100%
Friendly Customer Centers
UNIQLO has established Customer Service Centers in every country or region where the company does business. Feedback from customers is communicated to related departments and stores for rapid response.
In Japan, UNIQLO receives comments from customers via email, telephone, chat support, and other channels. Most of this feedback relates to products, our online store, and brick-and-mortar stores. We share product-related feedback with related departments on a weekly basis, and this information is used in product development. Any complaints are given the highest priority, shared with related departments and stores, which strive to prevent any recurrence.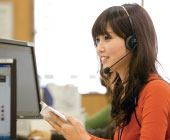 UNIQLO Customer Center in Japan
Using Data to Create the Best Products and Services for Our Customers
UNIQLO uses feedback received through stores, e-commerce, and Customer Service Centers to improve products and services. Certain improvements made as a result of customer feedback are published on the UNIQLO UPDATE website.
The UNIQLO UPDATE website highlights products improved in response to customer feedback, including details of what improvements were made and why. For example, we received claims that Women's Ultra Stretch Active Ankle-Length Pants tend to pill easily while wearing them, and based on these claims, we updated the thickness of the yarn and the weave of the fabric to make them more resistant to pilling from friction or washing. Customer feedback also prompted us to add UV (Ultra Violet) Cut feature to the Women's Pocketable UV Cut Parkas, which is useful in spring and summer.
We will continue to value customer feedback, using this relationship to create clothing that enriches the lives of customers.
Related Links

Top of page