Last Updated: 2022.11.02
to Japanese page
A New Era of Growth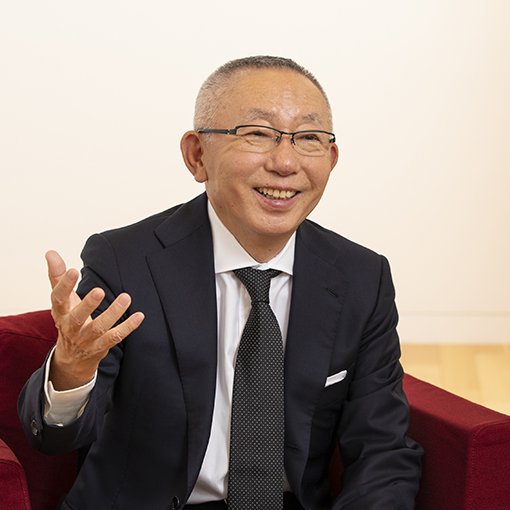 Fast Retailing's revenue and profit expanded considerably in FY2022, supported by the buoyant growth of UNIQLO International. The segment now totals 1,585 stores globally, nearly double the 809 outlets in Japan, as of the end of August 2022. In addition to our proven strengths in the Greater China, South Korea, and Southeast Asia, we have established new successful business frameworks in North America and Europe that enable us to generate consistent profits in these important markets.
In an era of increasing uncertainty and new challenges, I believe that people are seeking a comfortable daily lifestyle that help to ease these strains. Our LifeWear (ultimate everyday clothing) offers simple, high-quality clothes that are designed to fulfill people's everyday needs, and offer high durability for long-term wear. We can see that customers increasingly understand these LifeWear concepts and the affinity for our brand is expanding worldwide.
We have always sought to expand our business by focusing on the global market. Now, we are ready to intensify those efforts. I am particularly keen to accelerate the pace of new store openings in North America and Europe so that we can become the No.1 apparel brand with the highest customer affinity. We have created the platforms for supporting consistent business expansion in North America and Europe, and I believe we can now become a true global brand.
To help achieve this, we have introduce operational reforms to allow staff from head office and managers in regional centers to cooperate more easily, move freely around the world, and work together to achieve common goals. We are strengthening the functions of our New York headquarters to stand with our Tokyo base to build a new power center for Fast Retailing's global strategy. The New York headquarters will be actively involved in all product-creation functions, from R&D centers and product development to merchandising and marketing. Working with teams at our Tokyo headquarters, they will look to create new business structures by incorporating the best of U.S. technology in advanced IT and global distribution networks. We will also work with local managers to solve issues that arise by encouraging swift evaluations, decision-making, and business execution.
The mission of Fast Retailing is to provide people worldwide with the clothing infrastructure, which we call LifeWear, to realize a more comfortable, high-quality daily lifestyle. Over the past few years, we have experienced many sad events, including a global pandemic, confrontation between major nations, and multiple natural disasters. Through these experiences, I have felt strongly that the world is inextricably linked and cannot be demarcated or divided. What the coming era needs is for private companies and individuals worldwide to transcend the framework of nation states and come together to create a more abundant, stable society that respects the mutual interests of all parties. We will continue offering trustworthy products with sincerity and integrity in order to help create a more peaceful world through our business.
November 2022
Tadashi Yanai
Chairman, President and CEO

Top of page