Last Updated: 2021.05.10
to Japanese page
Right Management Creates LifeWear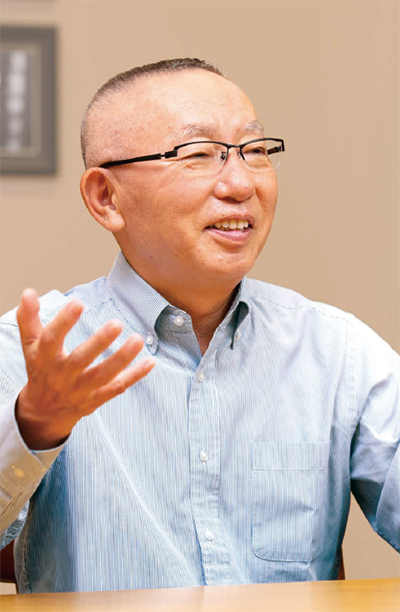 The changes caused by COVID-19 to society and people's lives have created a crisis that threatens the survival of our business, but we prefer to see this crisis as an opportunity to further progress our operational reforms.
Our LifeWear ultimate everyday wear seeks to create simple, quality clothing that fulfills daily needs and enriches all people's lives everywhere. The COVID-19 pandemic has dramatically changed customers' lifestyles and what they want from their everyday clothing. Right now, customers are looking for simple, long-lasting, high-quality, comfortable clothing that doesn't waste the world's precious resources. That is exactly what LifeWear strives to offer.
While Fast Retailing revenue declined slightly in the face of COVID-19 in the first half of fiscal 2021, operating profit rose sharply. In fact, strong local support for LifeWear clothing in Japan and the Mainland China market, where the impact of the pandemic has been relatively contained, fueled a significant improvement in business performance.
Ever since the founding of our company, Fast Retailing has always earnestly explored exactly what products would bring customers the most joy and what kind of business would be of most use to society, and striven to turn those findings into reality. It is precisely this stance of pursuing what is right for society that enables us to create LifeWear as the ultimate everyday wear and generate the unique idea of positioning ourselves as solid social infrastructure in the clothing arena. I think customers are well aware of our determined, social-minded attitude and it makes them want to return to the same store the next time they want to shop.
For us, sustainability is also all about the pursuit of what is right. Rather than focus on immediate profit, I think it is important for global companies such as ourselves to seriously consider what is right and take action accordingly. Our unswerving pursuit of right management is the most significant factor fueling our corporate growth. We intend to further strengthen and transform our business centered around LifeWear by ensuring we operate as a company that is necessary to society, that we are able to provide the products and services that customers need, and that we are always ready to help solve human rights and other social issues.
May 2021



Tadashi Yanai
Chairman, President and CEO

Top of page