Last Updated: 2019.11.07
to Japanese page
LifeWear is changing our world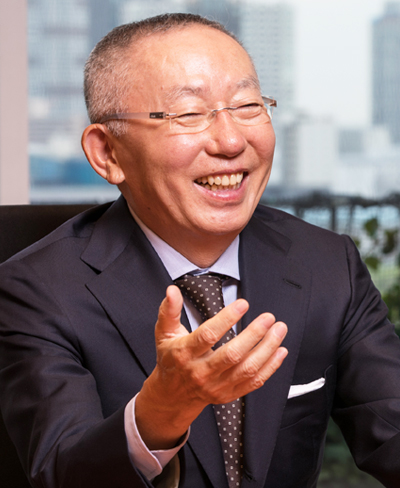 I'm really proud of Fast Retailing's achievement of yet another record performance in FY2019. I believe the key factor fueling these buoyant results is the strong affinity consumers worldwide feel for our simple but ingenious, high-quality LifeWear everyday clothing that is designed to make all our lives better. This is especially true in the Asian markets of Japan, Greater China (Mainland China, Hong Kong and Taiwan) and Southeast Asia & Oceania, where UNIQLO has established an overwhelmingly strong brand position. And now, the UNIQLO brand is also gaining wider support among customers in Europe and North America as well.
Where is this growing global support for our LifeWear values coming from? I believe it stems from growing doubts and a general malaise towards massconsumption models of society. Today, as many events bring the lasting prosperity of the human race into question, people are demanding a better solution and a new style of everyday living. With apparel too, people are growing more aware of the problems associated with buying clothes to wear just a few times, and are increasingly interested in simple, high-quality, highfunctioning everyday clothing. UNIQLO LifeWear epitomizes the ultimate everyday clothing that this emerging society craves by striving to satisfy carefully considered essential everyday life needs.
We have also made great progress on our Ariake Project to reform our entire supply chain and change our employee working patterns, and we are starting to see the benefits of our campaign slogan to "make, distribute and sell only what is necessary." I believe pursuing our Ariake Project is the surest way to contribute to the realization of a sustainable society, to which we, as a Group, are wholeheartedly committed.
In today's era, every single company and every single individual must change the way they think and act to focus on developing sustainable practices. We at Fast Retailing intend to do everything we can to join forces with like-minded companies and individuals to help create a new and better society.
November 2019



Tadashi Yanai
Chairman, President and CEO

Top of page