Last Updated: 2019.05.13
to Japanese page
LifeWear to Change the World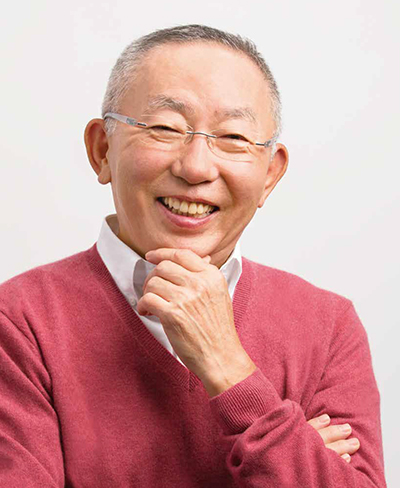 Fast Retailing has entered a completely new stage that we would never have imagined ten years ago. Originating in Japan, UNIQLO is becoming increasingly valued and respected by people worldwide as a global brand from Asia, and they expect great things from us. Today, UNIQLO boasts a solid presence in 22 markets around the world, and is now preparing to open its first store in India in fall 2019. It makes me so proud to see how people from Dhaka to New York are growing to love and trust our UNIQLO LifeWear concept of ultimate everyday clothes.
UNIQLO LifeWear clothing is designed to make everyone's life better. It is simple, high-quality, everyday clothing with a practical sense of beauty--ingenious in detail, thought through with life's needs in mind. Having established a firm platform as a global company, I feel that Fast Retailing has evolved into a new growth stage by working together with an array of abundantly talented business partners.
That energy is reflected in our great business performance. Having reported record levels of revenue and operating profit for the six months to February 2019, we anticipate another record performance for the full business year through August 2019. Despite the adverse effect of the warm winter in the first half, consolidated revenue and profit continued their upward track, supported by solid growth from UNIQLO International and an earnings recovery at our fun, low-priced fashion brand GU. This consistently strong growth is a direct result of the our transformative Ariake Project. Launched in spring 2017, the project's express aim is to fundamentally change the way all our employees work, and revolutionize our entire supply chain from product design through planning, production, distribution and retail, so that we can deliver our fundamental LifeWear concept to all people all over the world. The Ariake Project is about transforming the very way that we ourselves think, and changing our corporate culture, the value we offer society, and even society itself.
Today, global corporate evaluation criteria are starting to explore deeper into the "quality" of a company. We at Fast Retailing are expanding our global operations with the aim of becoming the world's number one brand. As a company that manufactures and retails a colossal 1.3 billion items of clothing each year, we believe we have an increasingly important duty to protect worker conditions and rights in sewing and fabric-making factories, and consider the impact of our operations on local communities. We are also actively involved in a wide range of earnest corporate responsibility activities, including our All Product Recycling Initiative, encouraging women in the workplace, employing people with disabilities, and supporting refugees.
My sincere desire is to see Fast Retailing develop into a company that is deeply respected for its positive global social impact. With that goal in mind, we will continue to strive to help improve people's lives through the power of clothes.
May 2019



Tadashi Yanai
Chairman, President and CEO

Top of page