Last Updated: 2020.05.11
to Japanese page
LifeWear is Changing Our World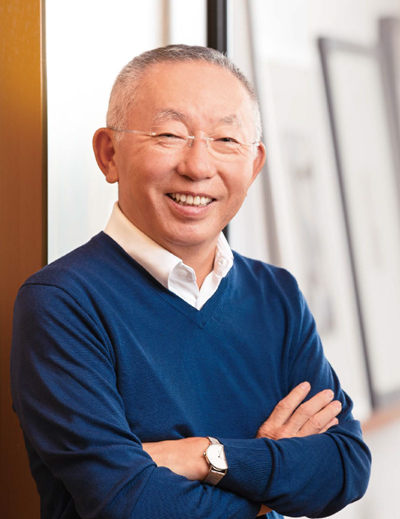 The spread of COVID-19 has significantly impacted Fast Retailing's global operations, resulting in a decline in profits in the first half of FY2020 from September 2019 to February 2020. I would first like to extend my deepest sympathies to those who have lost loved ones or are suffering from the virus. I intend to bring our company through this huge ordeal by prioritizing the safety and comfort of our customers and employees as we closely monitor and respond to immediate circumstances worldwide.
Even in these difficult times, we should continue to create superior quality clothing and deliver great satisfaction to customers. Fast Retailing remains committed to creating clothing based on our LifeWear concept of ultimate everyday wear. LifeWear is simple, quality clothing designed to enrich the daily lives of people all over the world through the persistent consideration of everyday needs. Over the past few years, support for these LifeWear values has been expanding as more and more people embrace the LifeWear concept.
In order to fully realize this LifeWear vision, Fast Retailing is aggressively pursuing our Ariake Project corporate transformation, which involves changing the way that all our employees work, and revolutionizing processes across our entire supply chain from product design through planning, production, distribution, and retail.
Ultimate LifeWear must contribute to a sustainable society to be of true value. UNIQLO and GU clothes are not designed to be worn a few times and then thrown away, but as high-quality, superior-functioning everyday wear that can be worn for years. UNIQLO and GU clothes are simple, ever-evolving everyday clothes created with an acute attention to detail.
Today, customers do not focus solely on the value that clothes themselves offer, but also on whether the methods used to procure materials and the processes used to manufacture those clothes can reasonably contribute to the formation of a sustainable society. The Fast Retailing Group produces and sells approximately 1.3 billion items of clothing each year, and, as a result, exerts a considerable influence on global environmental resources and people's everyday lives. To help maintain sustainable frameworks, we constantly monitor for any negative environmental impact from our product manufacturing processes, any deficiencies in factory working environments, or infringement of human rights. The Fast Retailing Group is a leading presence in the apparel manufacturing and retailing industry, and we seek to make the world a better place through clothes. We intend to continue creating truly great clothes that offer unique new value, and delivering clothing joy, happiness and satisfaction to people all over the world.
May 2020



Tadashi Yanai
Chairman, President and CEO

Top of page