Last Updated: 2021.02.26
to Japanese page
LifeWear, Changing Crisis Into Opportunity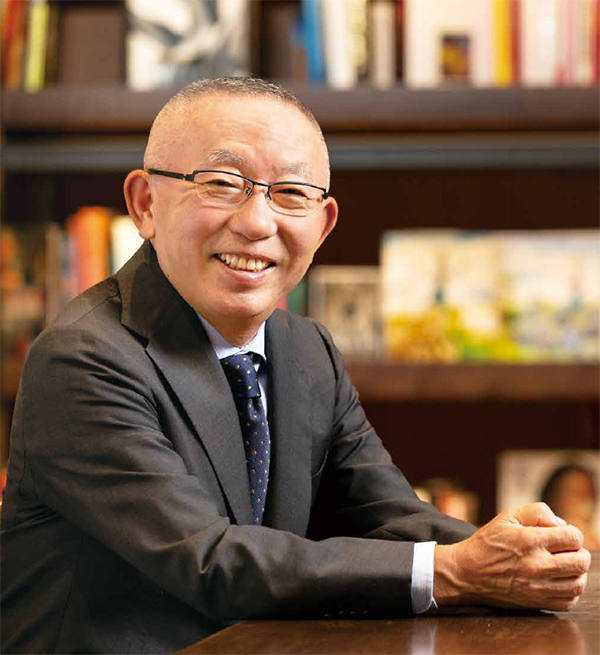 COVID-19 has radically changed our society and our lives. It has also threatened the survival of apparel retailers like us. However, I believe we must turn this crisis into an opportunity to further transform ourselves. Our LifeWear (ultimate everyday wear) seeks to create simple, quality clothing that fully satisfies daily needs and enriches all people's lives everywhere. COVID-19 has changed customers' lifestyles and what they want from everyday clothing. Now, customers want simple, long-lasting, high-quality, comfortable clothing that doesn't waste precious resources. That is exactly what LifeWear strives to offer.
Fast Retailing has many strengths, including the fact that we manage the entire clothes-making process ourselves from planning and manufacturing, distribution, in-store and online retail, right through to recycling. We are one of the world's biggest apparel companies in terms of production volume. We have many talented employees around the world and we have built a framework that actively utilizes information technology to enhance our commercial business. We have steadfastly forged a solid operational platform that we are further strengthening through our ongoing Ariake Project corporate transformation.
In spring 2020, while COVID-19 was dampening people's spirits, UNIQLO forged ahead and opened a string of new global flagship and large-format stores in prime urban locations in Japan such as Ginza, Harajuku, and Yokohama. These stores have safely welcomed many customers. The way I see it, cheering people up is part of our social duty and reason for being.
We will continue transforming ourselves into an even stronger company centered around LifeWear by being vital to society. We are contributing to a sustainable society by providing products and services that customers need, and helping to solve environmental, human rights, and various social issues.
January 2021



Tadashi Yanai
Chairman, President and CEO

Top of page