Last Updated: 2021.01.14
to Japanese page
Company Introduction
Name:
G.U. CO., LTD.
Location:
5F, 1-6-7 Ariake, Koto-ku, Tokyo 135-0063, Japan
Line of Business:
The design, manufacture and retail of GU brand clothing and other goods.
First Store Opening:
October, 2006
Number of Stores :
436 stores (As of November 30, 2020)
100% consolidated subsidiary
Greater Fashion, Better Prices
Our fun, low-priced GU fashion brand achieved record results in FY2019, generating revenue of ¥238.7 billion (+12.7% year on year) and operating profit of ¥28.1 billion (+139.2%). Having surpassed the ¥200 billion mark, GU is now on par with Japan's other large apparel companies, and can concentrate on building business momentum. Underlying this strong performance is the GU brand concept, which has been embraced by a wide range of customers. It advocates the free enjoyment of fashion and the exploration of new forms of self-expression through clothing. We have successfully fostered hit mass-trend products that sold several hundred million units, such as oversized sweatshirts, sweatpants, and knitwear. We have also managed to greatly reduce costs by astutely adapting business practices, including aggregating our materials purchases and submitting our orders early.

I see strong potential in satisfying untapped demand for the low-priced fashion that typifies GU. Naturally, we will continue to pursue fashion, but we will also work to attain overwhelming price competitiveness. To uphold and improve product quality and achieve amazingly low prices, we must overcome various challenges. That means working constantly to maintain win-win relationships with our production partners and to reduce costs by rationalizing production processes and stockpiling key materials. It is moreover important to develop clothes-making processes that are considerate of the environment.

In September 2019, GU moved its headquarters to the Ariake head office to help with the thorough implementation of transformative Ariake Project practices. We are collecting and analyzing real customer opinions to discover cutting-edge trends and latent needs, and to enhance product development.
We seek to offer a variety of styles to satisfy a broad range of customer lifestyles, and evolve GU into a brand that excites and delights customers more than ever before.

In Japan, we intend to open primarily large-format stores and stores neighboring UNIQLO stores. These stores have generated strong sales, and customers like them because they offer UNIQLO basics and GU fashion side-by-side. In fall 2019, our newly opened GU global flagship stores in Shanghai and Guangzhou enjoyed strong launches. As a fashion brand from Japan, GU will continue to deliver clothes that allow people to seize the day.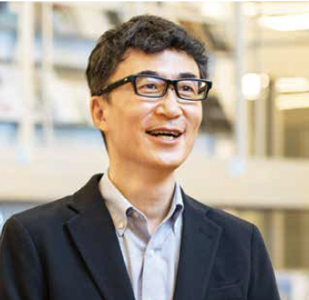 Osamu Yunoki
CEO, G.U. CO., LTD.
Group Executive
Vice President,
Fast Retailing Co., Ltd.

http://www.gu-global.com/
Latest Update

GU's Next-Generation Store "GU STYLE STUDIO" Opens Friday, November 30 in Harajuku
- New, Unique Fashion Experience through Innovative GU STYLE STUDIO, Digital Signage
and App (2018.11.09)

GU to Open Next-Generation Store "GU STYLE STUDIO" Linking Online and Offline Shopping
- Opening in Harajuku, Tokyo in November 2018 (2018.09.05)

The First GU Store in Korea to Open on September 14
- Launching Online Store and Mobile App Ahead of Offline Store Opening (2018.07.19)

Top of page