Last Updated: 2018.11.09
GU's Next-Generation Store "GU STYLE STUDIO" Opens Friday, November 30 in Harajuku - New, Unique Fashion Experience through Innovative GU STYLE STUDIO, Digital Signage and App
G.U. CO., LTD.
to Japanese
In keeping with its brand message "YOUR FREEDOM," GU will open GU STYLE STUDIO, a next-generation store that links online and in-store shopping, in Tokyo's Harajuku district on Friday, November 30, 2018.
The store will offer a new type of personalized fashion experience, enabling customers to discover outfits that perfectly match their individual style, using the innovative technology of the GU STYLE CREATOR STAND and the new GU STYLE CREATOR app.
The GU STYLE CREATOR STAND is a special type of digital in-store signage that is unique to the GU STYLE STUDIO store. At the GU STYLE CREATOR STAND, customers can create their own personal digital avatar, using a photo taken at the stand. Customers can then see how they would look in a wide range of GU styles simply by adding items digitally from the men's and women's collections to their avatar.
When a customer finds a specific GU style or items they like, they simply link the personal avatar to their own account on the GU STYLE CREATOR app. This means they can continue experimenting with new items and styles with greater freedom and self-expression as they move through the store at their own pace, trying new styles using their own device and personal avatar. Customers save favorite items and styles inside the GU STYLE CREATOR, and these can be ordered quickly and easily from the app, then delivered or collected at a convenient time and location for the customer.
GU STYLE STUDIO is designed to make the entire shopping process, from selection of items to purchase and delivery, both simple and enjoyable. The innovative, next-generation GU store promises to make shopping even more free and entertaining for its customers, under the theme of "A new fashion experience, born in Harajuku."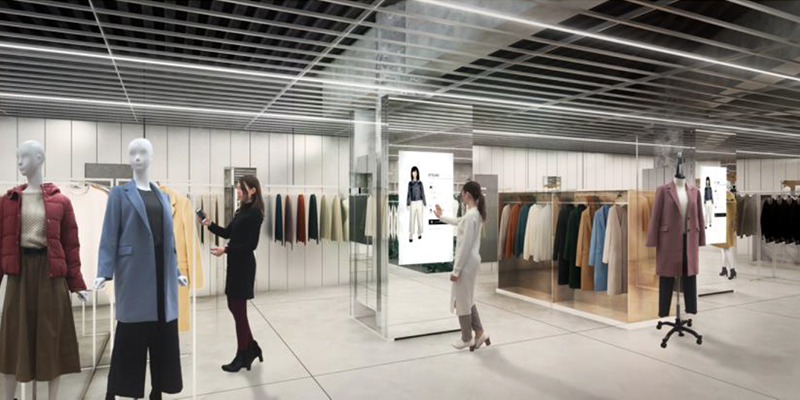 ■ GU STYLE CREATOR STAND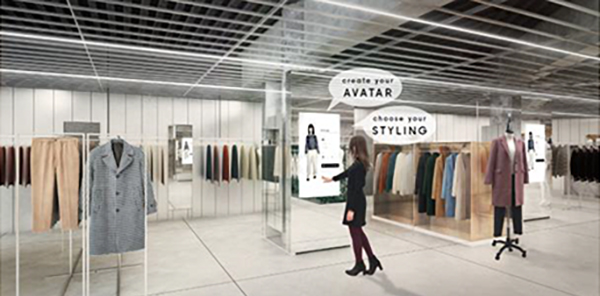 The GU STYLE CREATOR STAND, digital signage with a photography function, allows customers to create a personal avatar in just a few seconds. They can then freely style their avatar with the men's and women's items registered in the sign. Customers can discover new items, favorite outfits or whole new styles.
■ GU STYLE CREATOR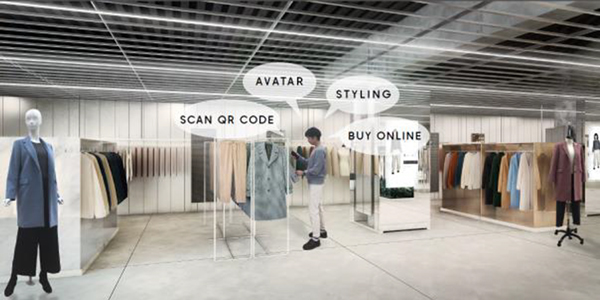 Customers can link their personal avatar and favorite outfit data to the GU STYLE CREATOR*, a new official app; they can continue adding new looks and styles to their avatar, and purchase items inside the app. The customer's avatar information is saved even after leaving the store, allowing them to check items of interest later. Even if customers do not come to the physical store, they can continue using their avatar to model and coordinate outfits wherever they like.
*The official GU STYLE CREATOR app will be available for download from November 29 (Thursday).
■ How to make fashion more fun at GU STYLE STUDIO
Customers download the GU STYLE CREATOR app. They scan QR codes on favorite items in the store. They create a personal avatar at the GU STYLE CREATOR STAND, and start enjoying coordinating and modeling their chosen items with their avatar. They can save favorite items for review later, or purchase items inside the app. Purchased items can be delivered to their home, or picked up at a nearby GU store or designated Seven Eleven location.

■ Store Overview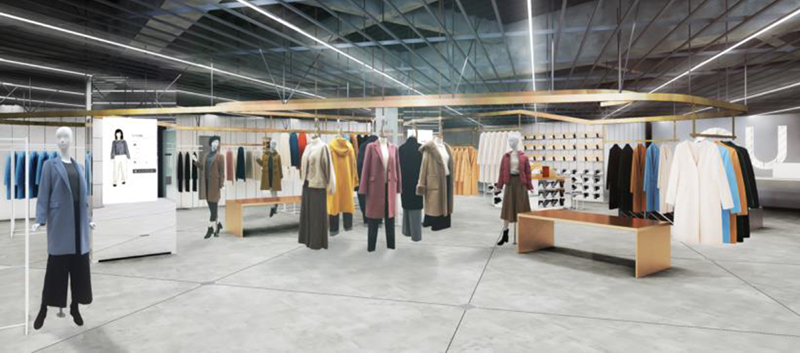 Top of page