Last Updated: 2020.11.10
to Japanese page
As a global business, Fast Retailing recognizes the serious nature of the rising refugee population across the world. We work with UNHCR and other organizations to donate clothing, provide employment opportunities in our stores, and manage self-reliance programs to help support people in these trying circumstances.
Supporting Refugees
Donating Clothing Through the All-Product Recycling Initiative
UNIQLO works with the UN Refugee Agency (UNHCR) to collect clothing no longer needed by customers and donate these items to refugees and displaced persons.
Garment Donations (as of August 2020)
41,110,000 items
across 75 countries and regions
*Includes non-refugee beneficiaries
Related Links
Employing Refugees in Group Stores
UNIQLO Japan began working with the RHQ (Refugee Assistance Headquarters) and other organizations in 2011 to provide employment for people and families permitted to live in Japan permanently under recognized refugee status. The number of individuals hired rises every year, and UNIQLO provides training for store managers and employees serving as trainers to deepen an understanding of the refugee situation and encourage refugees to work on a stable, long-term basis. As of April 2020, a total of 121 refugees have been hired to work at stores in countries, such as the United States and Germany.
【Refugee Hiring at UNIQLO Stores (as of April 2020)】
Japan: 63France: 28Germany: 11Italy:7United States:6
Netherlands: 3Sweden:2UK: 1Total: 121
Related Links
Supporting UNHCR Refugee Self-Reliance Programs
In 2016, Fast Retailing committed to donating a total of US$5.5 million to the UNHCR programs promoting refugee self-reliance over a three-year period. The UNHCR operates programs in five countries across Asia, teaching relevant work skills such as garment manufacturing and computer skills to refugees. Other programs help refugees start businesses to create their own income. A total of 18,987 refugees have participated in these programs, which have helped improve lives in refugee communities.
UNHCR Self-Reliance Program Participation
Iran
India
Malaysia
Nepal
Pakistan
Total (People)
2016
3,220
1,267
1,015
351
0
5,853
2017
1,633
2,508
2,673
305
215
7,334
2018
1,106
682
2,265
1,184
563
5,800
18,987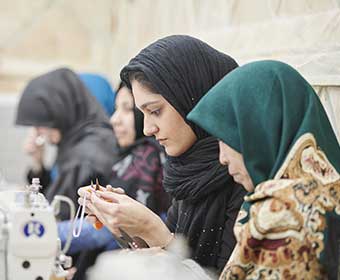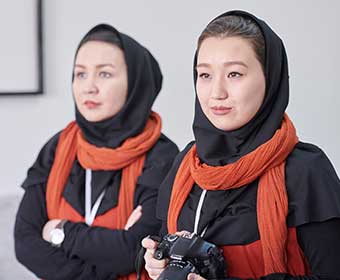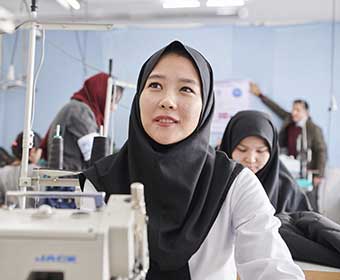 Work Training Program in Iran
Related Links
Employee Volunteers supporting UNHCR in the field
Fast Retailing sponsors a program which sends employee volunteers to countries receiving UNHCR support. Volunteers spend six months helping plan and implement refugee self-reliance programs, gaining valuable opportunities for growth in the process. Any Fast Retailing Group global employee is eligible to participate. During 2017 - 2018, Fast Retailing sent five employees to India.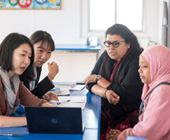 Two Employees Sent to India, Meeting With UNHCR Workers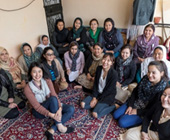 Employees and Participants in the Self-Reliance Programs

Top of page