Last Updated: 2021.02.02
to Japanese page
How to Shape the Post-Coronavirus World for Our Children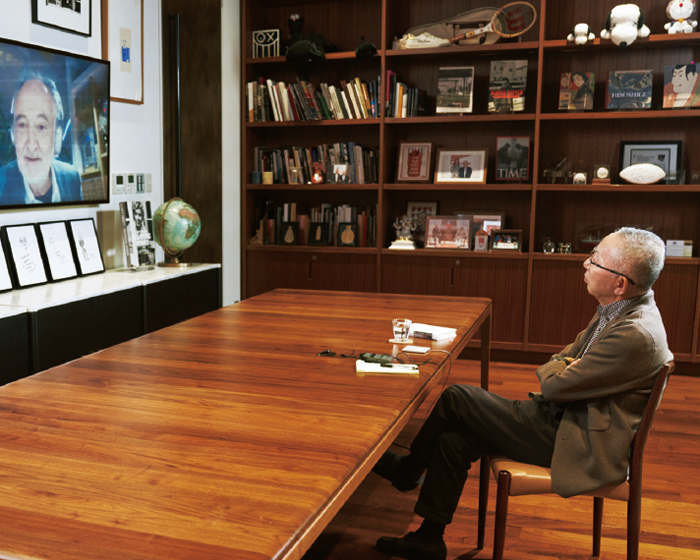 Jacques Attali
Philosopher / Economist / Futurologist
Tadashi Yanai
Fast Retailing Co., Ltd. Chairman and President
Ten years ago, the social theorist and economist Jacques Attali predicted and warned of a global pandemic in his book. In a recent piece, Attali highlighted "the Economy of Life" and altruism as the prescriptions for the social and economic crises humanity is facing.
What are the essential factors for a sustainable future? How will clothing change?
Connecting Paris under curfew and Tokyo, the two thought leaders held a two-hour discussion on what is needed in a post-corona world.
(The online interview took place on October 2020)

Top of page