Last Updated: 2020.03.23
to Japanese page
A company striving to change the world through its own unique brand of sustainability
Takashi Nawa
External Director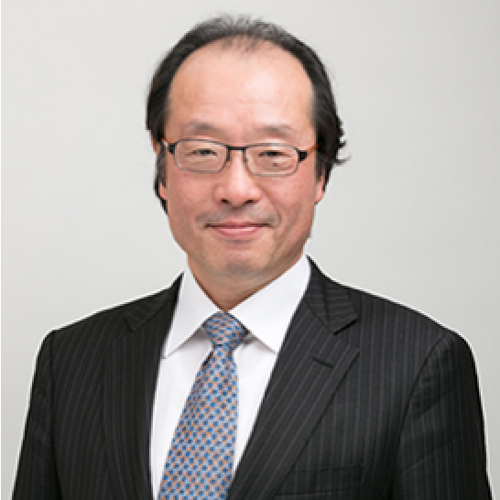 I believe we can break down a company's sustainability initiatives into three levels. The first level considers sustainability as risk countermeasure and involves companies checking whether they have sufficient inbuilt resilience to ensure business continuity in times of emergency and natural disaster. The second level involves checking whether a company is fulfilling its responsibility regarding social concerns and demands, especially human rights and the environment. The third level involves proposing new sustainability ideas that stem from a company's own unique strengths and transcend traditional frameworks.
I serve as an external director on the Fast Retailing Board and am also a member of Fast Retailing's Sustainability Committee, Risk Management Committee, and Human Rights Committee. I believe Fast Retailing responds with equal sensitivity and vigor on all three above-mentioned levels through its regular business activities. Going forward however, I think it does need to further refine the amount of effort and commitment it pours into each specific sustainability theme.
When it comes to risk management in particular, many stakeholders are expecting Fast Retailing to expand its risk perspective beyond Japan to the global arena and to consider risks and opportunities on a longer-term horizon rather than simply consider contemporary themes. To successfully achieve this, Fast Retailing must respect diversity and become more adept at grasping surrounding opportunities and problems. In addition, it should not restrict its response to any issue to a specific department or committee, but clarify the role and responsibility of each department and encourage the whole company to join in any action.
Human rights and the environment are two significant areas of global concern and demands. In the field of human rights, Fast Retailing has determined its own Human Rights Policy, conducts human rights due diligence, operates hotlines, and seeks to proactively educate all staff on human rights issues. Specifically relating to human rights issues at partner factories, Fast Retailing focuses mainly on primary sewing factories and secondary fabric manufacturers. However, the company must remain aware of its potentially dominant bargaining position vis-à-vis these factories and other business partners and always treat these stakeholders with respect, while at the same time adopting a more sensitive approach inside the company on the topics of diversity and empowerment, especially with regards to female employees.
In terms of the environment, Fast Retailing is currently pursuing initiatives based on its Environmental Policy to help address climate change. This includes efforts to improve energy and water-resource efficiency, and its waste and chemical management methods. Going forward, I expect Fast Retailing to take proactive actions on what is required to address as the industry, including biodiversity protection, but to also devise advanced and novel initiatives that befit a company of its global standing and reputation. Such action serves to respond not only to the demands of customers (especially younger consumers) and society, but can also provide new types of value. Fast Retailing's effort toward a circular economy is just one example; the company is dedicated to eliminating waste, while promoting the use of recycled materials to create new products - with no compromise on the high quality its brands are known for.
While some difficult technological and cost challenges remain, Fast Retailing has the chance to build a new global model by pursuing these initiatives with a strong sense of purpose and duty. On climate change, Fast Retailing not only needs to reduce greenhouse gas emissions in its business operations, but to also work hard to expand global awareness of its considerable influence and contribution. For instance, if Fast Retailing develops more unique heat and cold-resistant clothing technologies, it may be able to reduce energy consumption and, by extension, greenhouse gas emissions. Such efforts would help realize the company's LifeWear goals in a broader sense.
By optimizing its inherent strengths in global business operations, solid business, and its unique LifeWear clothing concept, I am confident Fast Retailing can implement a high level of sustainability with the potential to change the world. As an external director with an independent perspective, I intend to continue advising Fast Retailing to reflect various social trends in its management approach and help the company proceed in the right direction.

Top of page