Last Updated: 2019.08.09
to Japanese page
Fast Retailing continues to improve environmental management systems and promote environmental management throughout the supply chain.
Fast Retailing Environmental Policies
Fast Retailing works to eliminate all waste in in order to maximize the effective use of resources across all business processes. As we reduce our environmental impact, we also adopt innovative technologies in an effort to build more sustainable business models.
【Five Core Environmental Initiatives】
・Address climate change
・Improve energy efficiency
・Manage water resources
・Manage waste, maximize resource efficiency
・Manage chemical substances
Message from External Director
We are committed to leading our industry in addressing environmental challenges facing business.
Takashi Nawa
External Director
Companies around the world are increasingly judged according to their ESG (environment, social, and governance) performance. I believe there are four levels to how companies can address ESG.
The first level is the company that does not engage in any environment and social governance. Second is the company that engages with ESG as long as it is worth the cost. Third is the company that considers ESG to be an obligation as a global citizen. Fourth, and highest, is the company actually leads the world in ESG. I believe that Fast Retailing is a fourth level company. However, when we look at our first and second tier suppliers, we can see various challenges and problems that have gone unnoticed.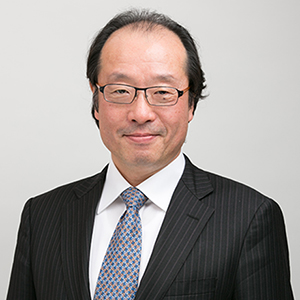 As a member of Fast Retailing's Sustainability Committee, I provide advice about steering Fast Retailing in the correct direction. The Sustainability Committee meets on a quarterly basis and conducts management reviews of Fast Retailing's engagement with a wide array of issues facing society. These include social and environmental issues such as climate change and water use. Fast Retailing's vision is to become the world's No.1 digital consumer retail company. The time has come to exercise leadership in addressing the environmental issues faced by our partner factories. For instance, fabric mills generate enormous quantities of wastewater in the process of dyeing fabric. We will never become the world leader in environment stewardship if we say that it's too costly to deal with this issue. Then there are the shopping bags used in our stores. More than ever, it is important that the packaging we use for our products be made of more sustainable materials. We are already planning for these issues internally. Prototype products are under development, and we expect to see even more progress in the future in these and other areas. I think UNIQLO will serve as an inspiration to the whole industry in developing environmentally conscious products that reduce the use of water. This includes mass-production items such as jeans.
Fast Retailing has high ethical standards. The company is dedicated to a mission of making great clothing and bringing joy to customers. We approach challenges head on. As an external director, and as a member of the Sustainability Committee, I will continue to draw on my own knowledge to help Fast Retailing move in a positive direction.
Approach
Implementation Framework
The Sustainability Committee refers to the company's environmental policies to identify the most important initiatives to address. Each entity within the Fast Retailing Group pursues its own environmental initiatives. Fast Retailing pursues five core environmental initiatives: (1) Address climate change; (2) Improve energy efficiency; (3) Manage water; (4) Manage waste and maximize resource efficiency; and (5) Manage chemical substances. The Sustainability Committee sets targets for these areas and implements specific policies to support them. Attended by internal directors, external directors, full-time auditors, senior operating officers, and external professionals, the Sustainability Committee seeks and considers a wide variety of actions. The specific environmental activities of the committee are conducted by the companies in the Fast Retailing Group, as well as by the departments responsible for product development, production, distribution, sales, and marketing.
We assign sustainability department personnel to the production offices in China and Southeast Asia, countries where the majority of our partner factories operate. These employees are responsible for advancing efforts to improve environmental management at our partner factories.
Promotion of environmental initiatives in collaboration with external organizations
Fast Retailing works with various external organizations to address environmental issues confronting the entire apparel industry. The following table lists the major organizations with which Fast Retailing collaborates.
Name
Date Joined
Mission
Main Activities

Sustainable Apparel Coalition (SAC)

September 2014

A group of major companies in the apparel, footwear, and textile industries working together to address global environment and social issues. The goal of the coalition is to reduce the environmental impact in the apparel, footwear, and textile industry supply chains. At the same time, this group serves as a platform to contribute to the growth of people and communities involved in production activities.
https://apparelcoalition.org

Develop and disseminate standard industry tools (HIGG index) to measure the environmental and social impact of supply chain activities.

Textile Exchange

August 2017

Textile Exchange is a global non-profit which accelerates sustainable practices in the textile value chain by focusing on minimizing the harmful impacts of the global textile industry and maximizing its positive effects. It envisions a global textile industry that protects and restores the environment and enhances lives.
https://textileexchange.org/

Create leaders in the sustainable fiber and materials sector by providing learning opportunities, tools, insights, standards, data, measurement and benchmarking, and by building a community that can collectively accomplish what no individual or company can do alone.

Better Cotton Initiative (BCI)

January 2018

The mission of BCI is to improve the cotton industry, ensuring a better future for worldwide producers of cotton, for the environment where the cotton is grown, and for the cotton industry as a whole.
https://bettercotton.org/

To achieve this, BCI links people and organizations across sectors, from farms to retail stores, to achieve measurable and ongoing improvements in agricultural communities, and the economies of cotton-growing regions.

Zero Discharge of Hazardous Chemicals (ZDHC)

March 2019
as Friend of ZDHC

The Group's mission is to enable brands, retailers and their supply chains in the textile, apparel, leather and footwear industries to implement chemical management best practices and advance towards zero discharge of hazardous chemicals by collaborative engagement, standard setting, implementation and innovation.
https://www.roadmaptozero.com/

The Group focuses on implementing the ZDHC Roadmap to Zero Programme, including: ZDHC Manufacturing Restricted Substances List (MRSL); ZDHC Waste Water Guidelines; ZDHC Gateway; ZDHC Academy; and ZDHC Implementation HUB.
Environmental management with partner factories
Along with workplace monitoring of our partner sewing factories and fabric mills, Fast Retailing conducts environmental audits based on our Code of Conduct for Production Partners. We have third-party auditors review water treatment and other environment measures at our partner factories. Fast Retailing personnel follow up with direct visits to factories that need to make improvements, working with that factory to ensure that the required improvements are made. We also conduct due diligence for sewing factories prior to entering into a business relationship.
【Main Elements of Environmental Monitoring】
・Is the factory in compliance with local laws and regulations related to the environment?
・Do the factory's wastewater treatment facilities have the proper permits and are they regularly inspected by local authorities; have the requisite certificates been obtained?
・Is wastewater treatment performed correctly?
・Are procedures in place for handling chemical substances and waste products?
・Have factory personnel been trained in handling and treating waste products?
・Does the factory have authorized contractors for the treatment of hazardous waste?
【Audit Results】
As of the end of August 2018, the average conformance rate of each item was 97.6% for the sewing factories and 95.8% for the fabric mills. Fast Retailing employees visit sites and conduct training for the factories toward improvements according to the audit findings.
Audit items
Conformance rate
Sewing factories
Fabric mills
Factories audited
612
61
The facility's written rules and regulations compliant with the local environmental laws and Fast Retailing's Code of Conduct
99.7%
100.0%
Asbestos removal or management
99.7%
100.0%
Environment impact assessment of the operations such as wastewater discharge
94.3%
91.8%
Approval of discharging systems for waste, waste water and air
94.9%
95.1%
Compliance with laws and regulations related to waste disposal, air emission and wastewater discharge
95.8%
96.7%
Handling procedures for chemical substances and waste
99.5%
100.0%
Employees training on handling and disposing of waste
99.3%
96.7%
Employment of approved vendors to dispose of hazardous waste
96.4%
85.2%
Others
99.2%
96.7%
Average compliance rate
97.6%
95.8%
Initiatives for the reduction of environmental impacts at fabric mills
Fabric mills producing apparel use a significant amount of water and energy in the manufacturing process. To address this, UNIQLO is making efforts to reduce the environmental impact of our core fabric mills. UNIQLO has set specific reduction targets for the amounts of water and energy used by fabric mills. The goal is to reduce water and energy consumption by 15 and 10 percent, respectively, of the 2016 levels by the end 2020 - the effort spanning three years from 2018 to 2020.
Adopting the Higg index at fabric mills
In 2014, Fast Retailing joined the Sustainable Apparel Coalition (SAC), a non-profit organization that promotes efforts to reduce the environmental impact of the apparel industry. In 2015, UNIQLO began using the Higg Index at fabric mills. This index was developed by SAC as a standard for environmental assessments. We monitor and evaluate the environmental impact of fabric mills using the Higg Index, working with partner factories to make improvements.
【Seven Environmental Factors in the Higg Index 】
・Environmental management system (environmental targets, etc.)
・Energy use and greenhouse gas emissions
・Water use
・Drainage
・Atmospheric emissions
・Waste
・Management of chemical substances
Training at core fabric mills
We provide training on the Higg Index at our core fabric mills to increase environmental knowledge and awareness. This training focuses mainly on raising awareness of issues surrounding water and energy use, as well as the management of chemical substances. Providing this training on an on-going basis, we are advancing our goal of appropriate environmental management at our partner fabric mills.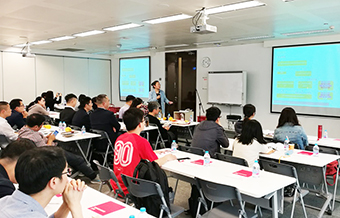 Fabric mill personnel receiving training on the Higg Index

Top of page