Last Updated: 2019.03.21
to Japanese page
Greater China
FY2022 Revenue to Hit One Trillion Yen
UNIQLO Greater China, which is made up of Mainland China, Hong Kong, and Taiwan, reported significant increases in revenue and profit in FY2018, with revenue totaling \439.8 billion (+26.9% year on year) and operating profit reaching \73.7 billion (+47.1%). The operating profit margin increased 2.3 points to 16.7%.

Sales were especially strong in Mainland China as more Chinese consumers embraced the UNIQLO LifeWear concept. Our decision to introduce tailored product mixes in different regions of Mainland China facilitated the timely delivery of the items that customers needed most. For example, UT graphic T-shirts and Kando pants sold especially well. Mainland China also generated double-digit growth in online sales in FY2018, raising the proportion of online sales to 15% of total sales.

Going forward, we will be looking to further expand growth of physical and online stores in tandem. We expect the Greater China network to surpass 1,000 stores by the end of August 2021. Same-store sales will continue to grow strongly as UNIQLO brand visibility extends nationwide. At the same time, we will be looking to the e-commerce operation for 30% of total sales.

As smartphone penetration continues to expand rapidly in Mainland China, UNIQLO is using social media, online apps, and other digital marketing to convey new product information. Digital marketing is also proving very effective for deepening understanding of the UNIQLO LifeWear concept. Mainland China's interest in fashion continues to rise each year against a backdrop of spectacular economic development.
UNIQLO was selected by CBN weekly as a "Top Brand in China" for the seventh consecutive year, and was again ranked the No.1 foreign apparel brand.

We will continue to improve our products and services to help UNIQLO become a vital brand for everyday living for the 1.4 billion consumers in the Greater China region.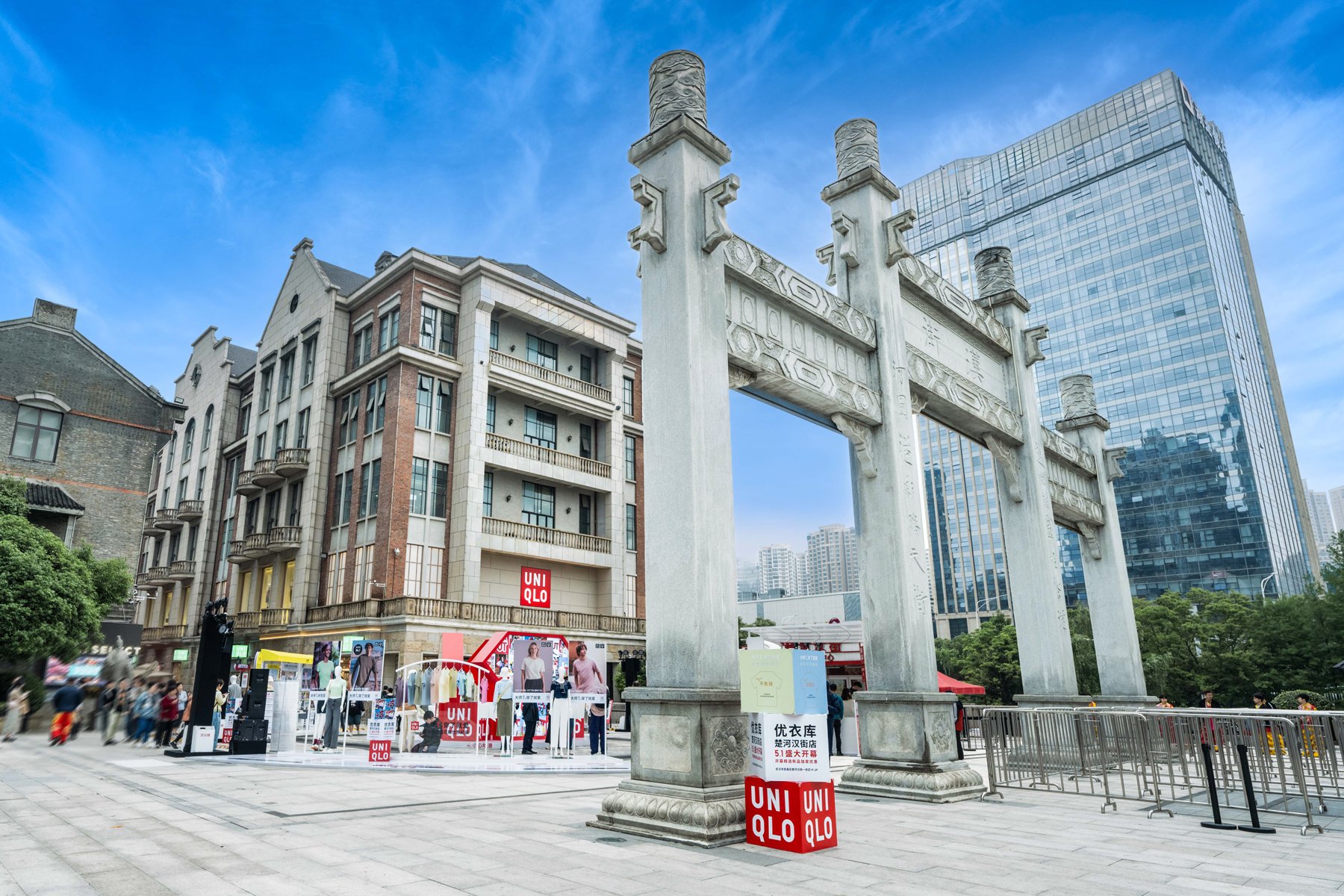 Top of page
Southeast Asia & Oceania
Our New Driver of Growth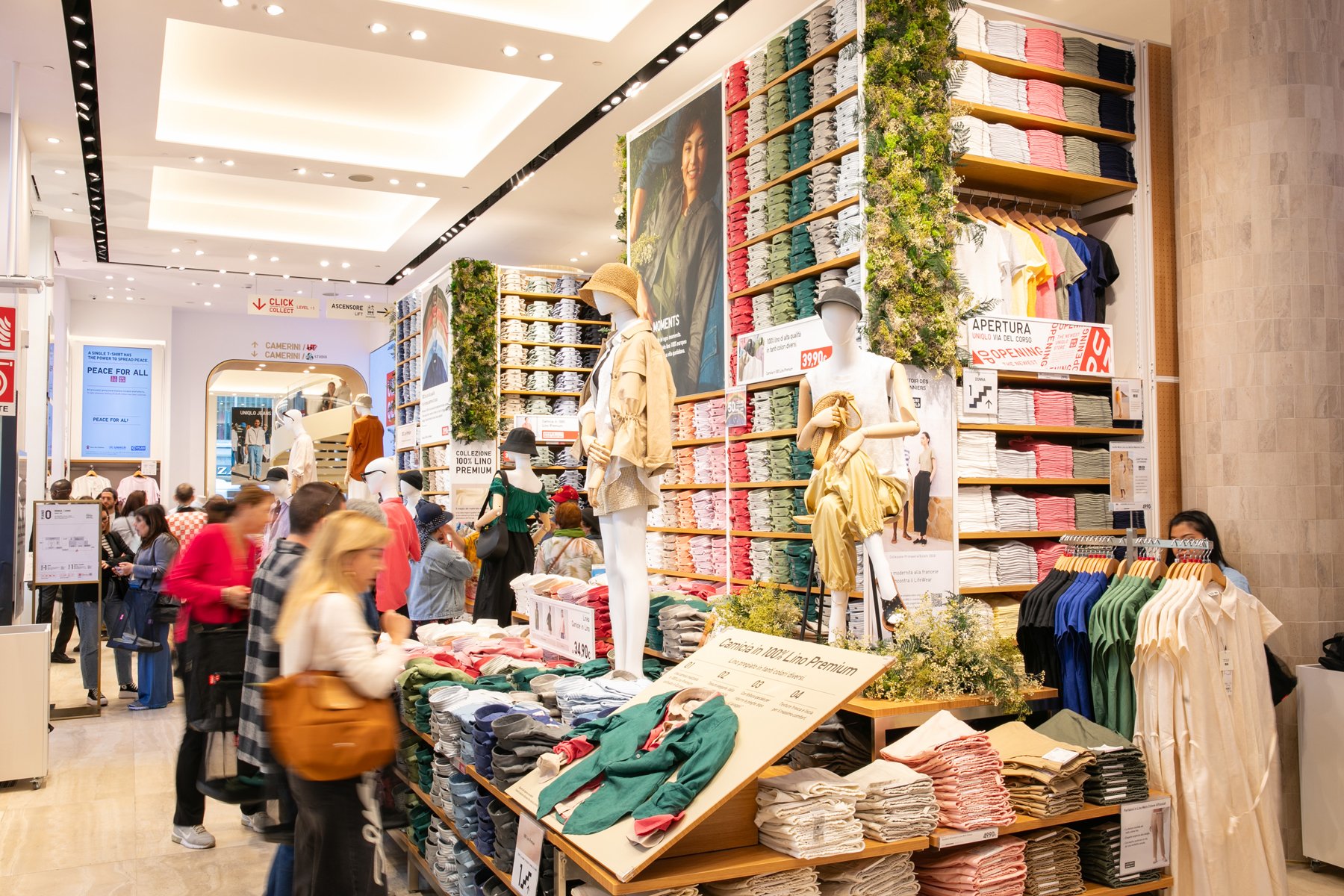 In fall 2018, we opened the UNIQLO Manila store in the Philippines, the largest global flagship store in Southeast Asia. Housed in Manila's newest prime shopping mall, the location, with its vibrant, bustling atmosphere and abundant international clientele, was perfect for helping strengthen UNIQLO Southeast Asia as our latest driver of international growth.

UNIQLO Southeast Asia & Oceania is developing into a highly profitable operation, with revenue reaching ¥140.0 billion and the operating profit margin increasing to approximately 15% in FY2018. The region has high potential for growth. Individual markets within Southeast Asia have their own climates, cultures, religions, and fashion tastes, so we created a specialist planning team to help compile product mixes to satisfy local needs. Our decision to increase the number of essential everyday ranges for year-round hot climates-- such as T-shirts, polo shirts, short pants, and UT graphic T-shirts--and to develop comparatively lowpriced regional lines have helped strengthen our product mix and expand our customer reach.

Our collaboration with UK-born designer Hana Tajima is perfect for markets with large Muslim populations such as Malaysia and Indonesia because it offers inclusive, modest designs that complement existing UNIQLO styles. Despite year-round high temperatures, we also offer a lineup of full Fall/Winter products in the region. Our Ultra Light Down ranges have proved extremely popular among people in Southeast Asia who are opting for light, easy-to-wear UNIQLO items for their overseas trips.

We are targeting annual growth of 30% for UNIQLO Southeast Asia & Oceania as the region takes its place alongside Greater China as a key driver of international growth. We predict revenue will roughly double to ¥300 billion by FY2022, helped not only by plans to continue opening new stores, but also by preparations to enter the dynamic growth economies of India and Vietnam in fall 2019.

Top of page
Europe
Build European Presence with Prime Urban Stores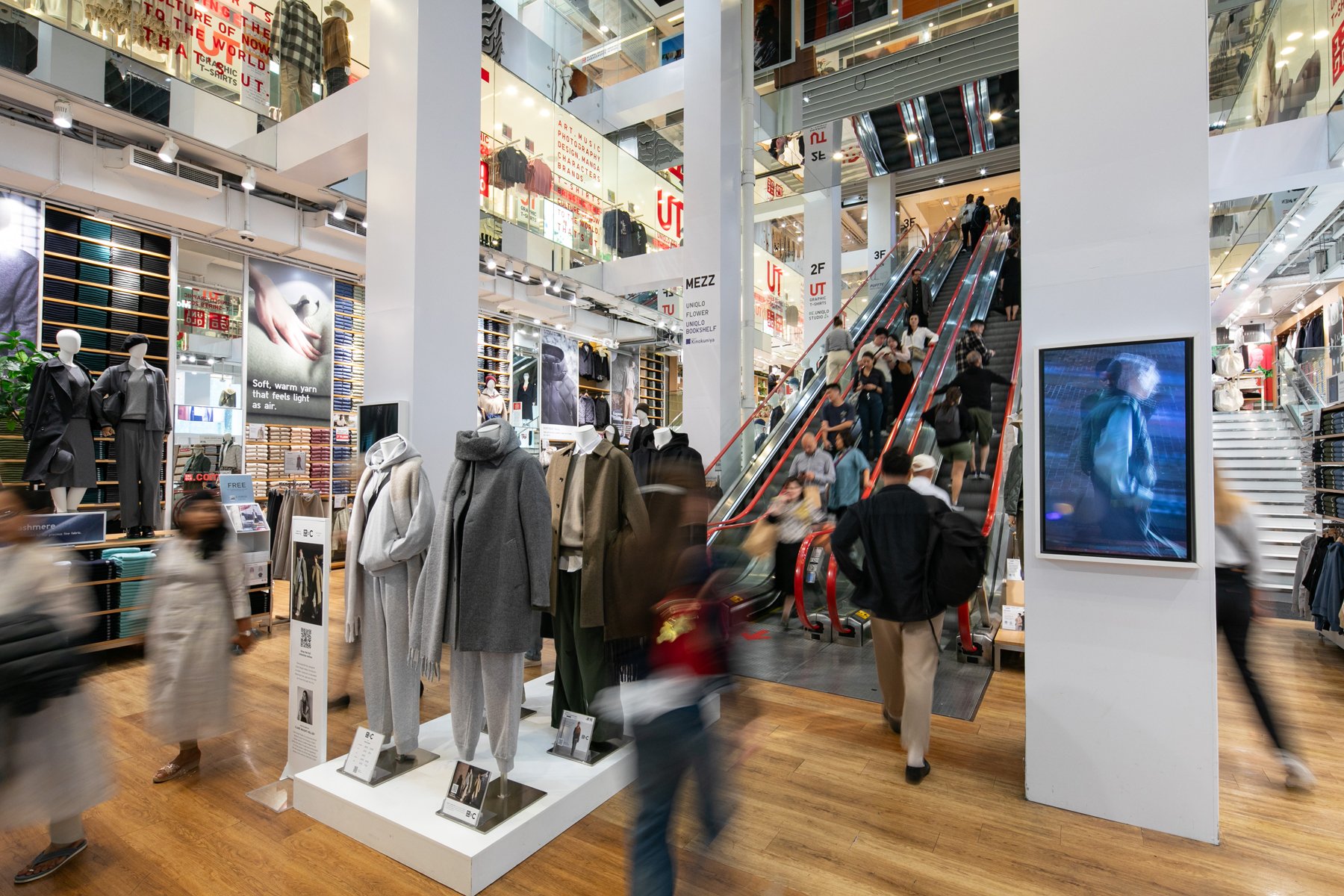 UNIQLO Europe generated significant revenue growth in FY2018, thanks to an especially strong performance in Russia, France, and the United Kingdom. By the end of August 2018, our European network had expanded to 78 stores. We will open more standout UNIQLO stores in major cities to increase awareness among European customers of UNIQLO LifeWear, our core concept for ultimate everyday clothing inspired by Japanese culture. Our specific aim is to raise the UNIQLO brand profile by focusing on opening new stores in prime urban locations.

The first UNIQLO store in Spain, opened in Barcelona in September 2017, has produced impressive results, and helped establish a firm position for the UNIQLO brand. That was followed in August 2018 by the extremely successful opening of our first store in Sweden, which attracted a queue of 1,000 customers on opening day. Housed in a historical modernist building designed by the famous Swedish architect Sven Markelius in 1969, the store's fresh blend of Japanese and European culture appeals to Swedish customers.
In September 2018, we opened our first store in the Netherlands in the heart of Amsterdam. The store's relaxed atmosphere and dedicated one-floor display of popular UT graphic T-shirts struck a chord with customers.

We are currently proceeding with plans to open our first store in Denmark (Copenhagen) in spring 2019, and our first store in Italy (Milan) in fall 2019.

Top of page