Last Updated: 2020.03.10
to Japanese page
Greater China
Rapid Growth as Greater China's No.1 Apparel Brand
UNIQLO Greater China, spanning Mainland China, Hong Kong, and Taiwan, achieved record results in FY2019 with revenue of ¥502.5 billion (+14.3% year on year), operating profit of ¥89.0 billion (+20.8%) and an operating profit margin that improved to 17.7% (+1.0 point). I believe this impressive performance was underpinned by a deepening affinity for UNIQLO's LifeWear ultimate everyday clothing, and UNIQLO's strengthening position as the top apparel brand in Mainland China. Our highly functional products are extremely popular with customers, who trust UNIQLO's reliable quality and firmly embrace UNIQLO clothes as vital necessities for daily living. Our fleeces, UT graphic T-shirts, HEATTECH, Ultra Light Down, UV-cut parkas, and jogging pants are proving especially popular. Our extensive UT marketing campaign conducted during the Chinese New Year, in February resonated strongly. Our use of quintessentially Japanese culture (manga, ukiyo-e, etc.) in our items has also proved popular.

UNIQLO's Greater China operation enjoys a virtuous marketing cycle. UNIQLO fans tend to post information about new products and events on social media, often with video, which encourages other people to start purchasing UNIQLO products. This positive online posting is especially vigorous among fashion-sensitive young consumers.

Greater China's e-commerce sales expanded 30% in FY2019 to constitute approximately 20% of total sales. That proportion will likely continue to rise as online-to-offline (O2O) services, such as the pick-up of online purchases from a nearby physical store, extend across Mainland China. In a geographically vast market, our physical stores also serve as e-commerce warehouses that ensure the quickest possible delivery of online purchases to customers. We are aiming to develop an apparel manufacture and retail industry with growth powered equally by stores and online operations for ultimate customer convenience.

Regarding new store strategy, we plan to continue opening stores in what China colloquially refers to as its "first-tier" cities (Beijing, Shanghai, Guangzhou, and Shenzhen) and proactively opening stores in "secondtier" cities such as Hangzhou, Nanjing, Wuhan, Zhengzhou, Kunming, Xi'an, Chengdu, and Chongqing.
Thanks to Mainland China's remarkable economic development, urban consumers there are becoming increasingly interested in fashion and their purchasing power is likely to continue to strengthen considerably.

In the near future, UNIQLO Greater China revenue is expected to surpass that of UNIQLO Japan and top the ¥1 trillion mark. Going forward, UNIQLO will do everything to ensure Greater China's 1.4 billion people experience the joy of LifeWear as we strive to become Asia's No.1 global brand.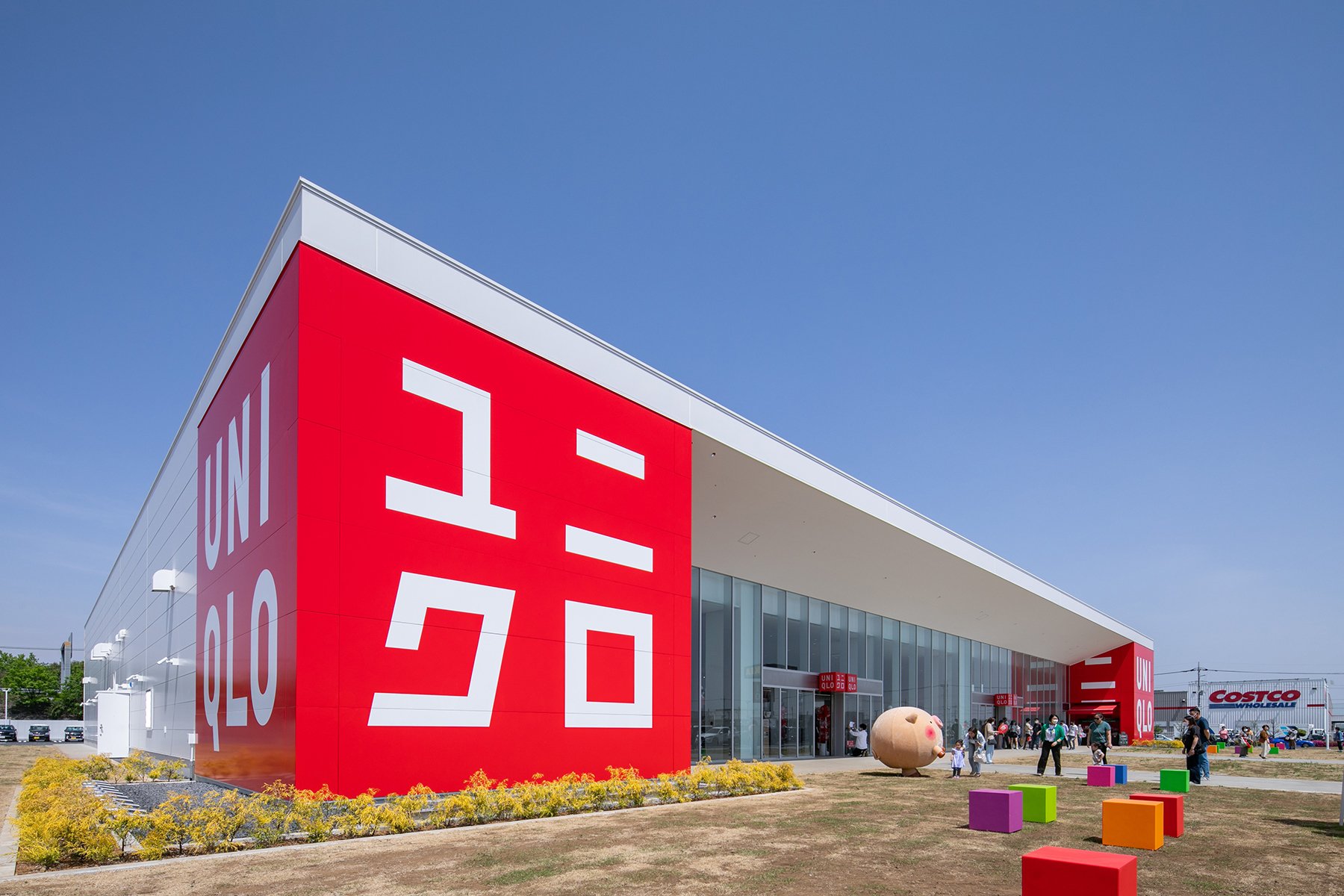 UNIQLO Shanghai global flagship store

Top of page
Southeast Asia & Oceania
Great Strides in South and Southeast Asia
In 2019, we expanded our network in South Asia and Southeast Asia by opening our first UNIQLO store in India (October) and in Vietnam (December). Owing to differing climates, cultures, and religions, we compiled product mixes that met local customer needs while maintaining UNIQLO's universal brand image. In India, for example, our joint collection with Indian designer Rina Singh offering traditional kurta everyday wear is extremely popular.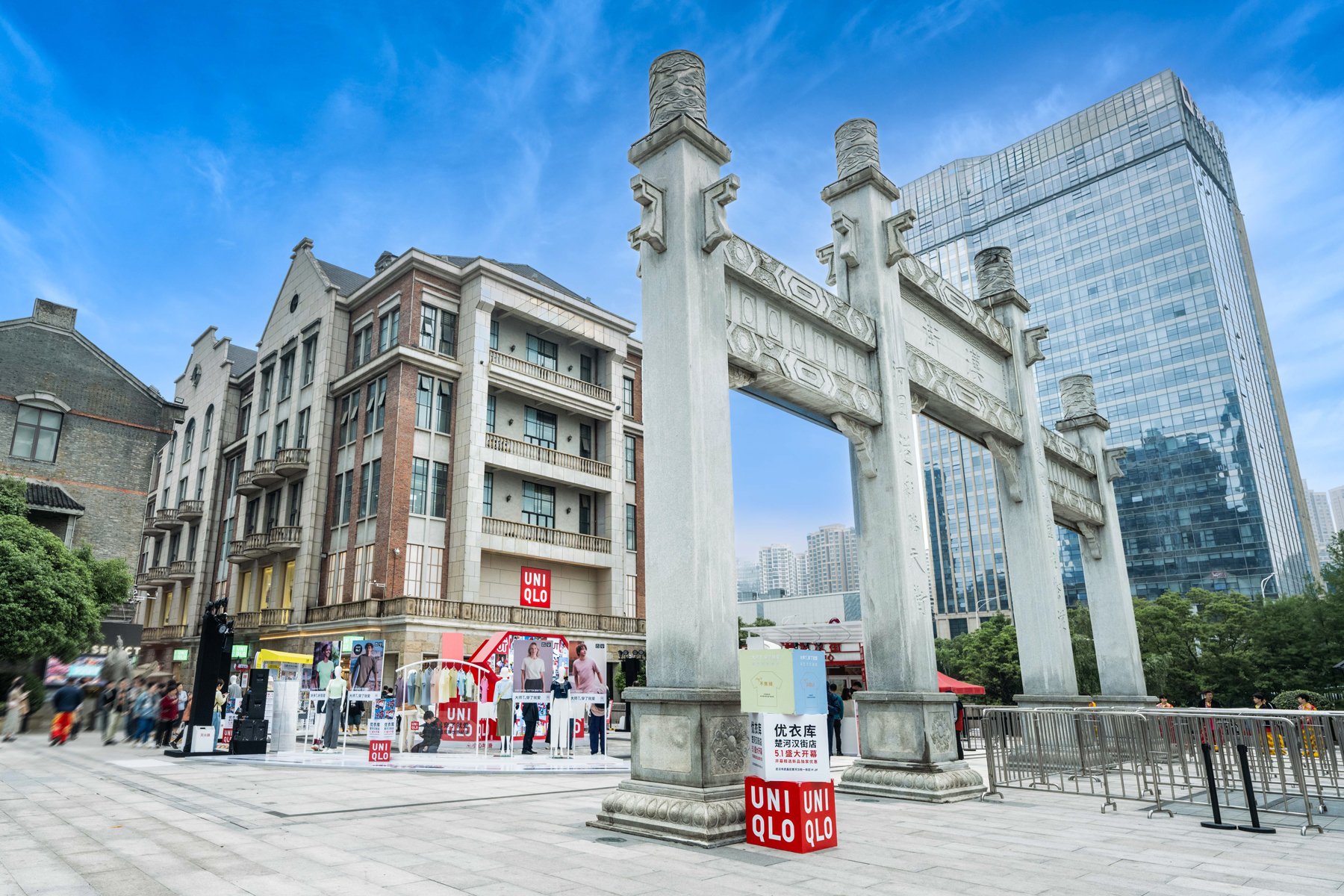 Store display featuring joint kurta collection with Indian designer Rina Singh
UNIQLO Southeast Asia & Oceania (Singapore, Thailand, Indonesia, Malaysia, the Philippines, and Australia) performed extremely strongly in FY2019 with both revenue and profit increasing by over 20% year on year. It has developed into a ¥170 billion operation, with the populous nations of Indonesia, the Philippines, and Thailand generating especially strong results. This performance is underpinned by a growing affinity for UNIQLO among families with rising incomes, who are impressed by the quality and comfort of UNIQLO clothes.

With South and Southeast Asia enjoying year-round summer weather, consumers love core UNIQLO items such as polo shirts, short pants, and UT graphic T-shirts, but fall/winter items such as flannel shirts, softtouch T-shirts, Ultra Light Down, and rayon blouses also sell well. We put together product ranges that meet specific local needs, offering clothes for people riding bicycles on cooler days, people who feel cold in air-conditioned offices, and so on. To keep our store displays looking fresh, we introduce items that emphasize our new product and color ranges.

New store openings are driving growth in the region as we open more stores in large commercial facilities, such as our global flagship store opened in Manila (October 2018). We are scheduling 40 to 50 new store openings each year and are also working to expand e-commerce sales. While online sales currently account for only approximately 5% of total sales, we see considerable e-commerce growth potential going forward.

Our biggest challenge in South and Southeast Asia is training high-quality personnel. If we successfully nurture future CEOs and senior managers in each market, we believe we will enjoy a consistent and stable expansion similar to UNIQLO Greater China. We are committed to solving issues decisively and expanding operations in our quest to become the No.1 apparel brand in each market.

Top of page
North America
North America Tops ¥100 Billion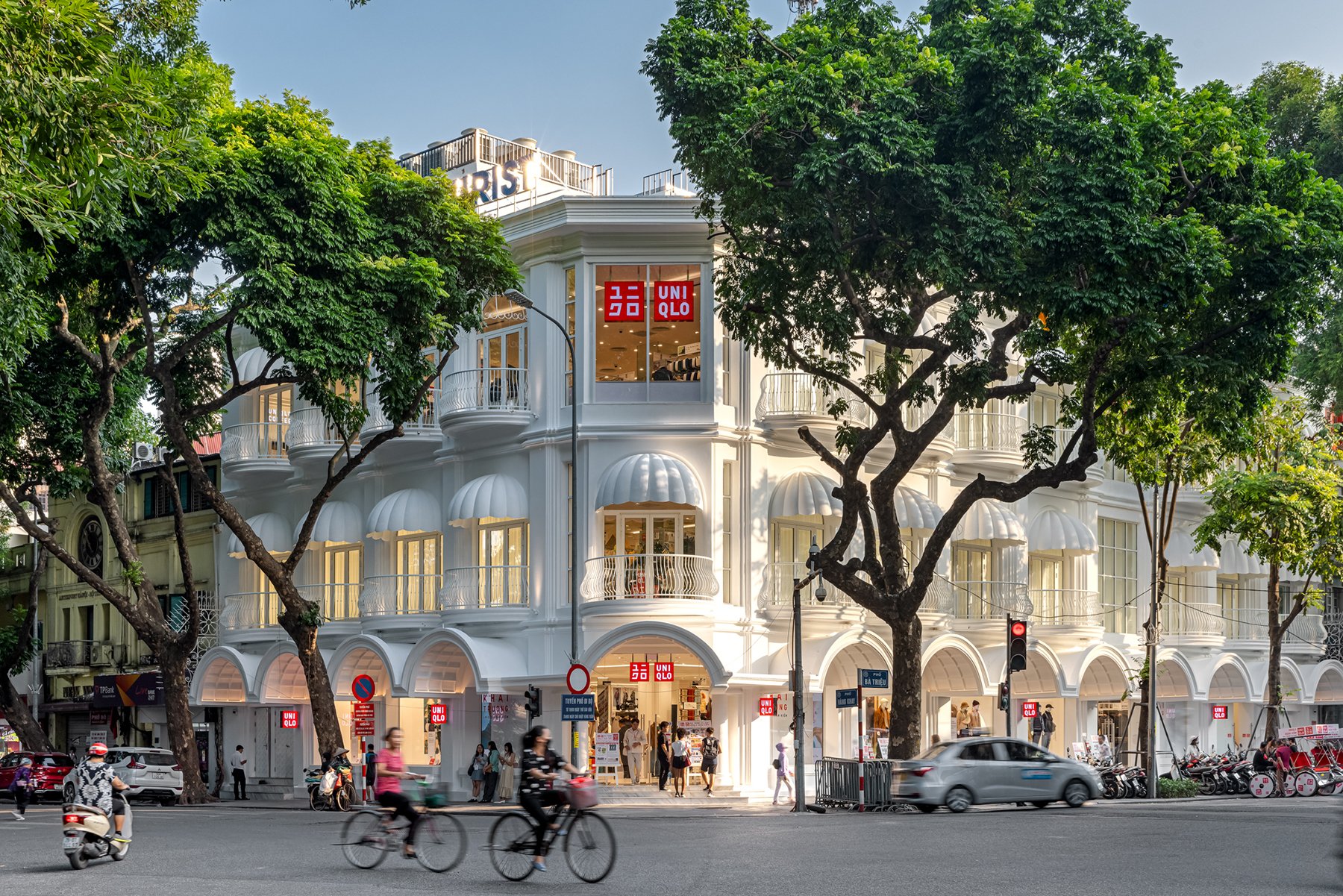 Eye-catching illustration adorns the 5th Avenue store from joint UT graphic T-shirt collection with NY-based modern artist KAWS.
UNIQLO North America (USA and Canada) expanded favorably in FY2019 with sales topping the ¥100 billion mark. Our e-commerce business grew 30% year on year to constitute approximately 25% of total revenue.

We fully expect this proportion will rise above 30% in the future. We have successfully secured loyal customers by expanding the range of special sizes, semi-order-made items, and other products that are only available online. E-commerce is being supported by a deepening affinity for UNIQLO's LifeWear concept, and, owing to its high profit margin, the e-commerce contribution to UNIQLO USA profit is now expanding every year.
The North American market remains highly competitive with many apparel brands constantly opening and closing their retail stores. Given the high rents and considerable changes in commercial shopping environments across the region, we take great care when selecting new locations and negotiating store rents. We want to create a virtuous cycle in which we can attract new UNIQLO fans in new store location areas, who will then also start purchasing UNIQLO items online. To do that, we must offer services and products that satisfy customer needs completely.

In the United States, the climate, culture, and type of products that consumers desire differ on the east and west coasts. We have been able to determine more accurate regional product ranges since opening a new regional headquarters in Los Angeles in spring 2019 to complement our existing New York headquarters. Even on the west coast, climatic differences exist. Los Angeles enjoys warm winters, while San Francisco winters are cold, and Seattle's are even colder still. We adjust our product ranges accordingly by offering shorts in Los Angeles even in winter, by increasing our fleece displays in San Francisco, and by focusing on down outerwear in Seattle. We have boosted per-store sales as a result.

The introduction of RFID technology has improved efficiency of product management, cash register, and other in-store processes. This means staff can now spend more time with customers and to create more attractive store displays.

UNIQLO develops products to suit changing lifestyles based on our LifeWear concept. These days, many people use our AIRism leggings as yoga pants. It is also quite common now to wear casual outfits to the office rather than suits. We have successfully been able to grow sales by responding to such evolving demands. UNIQLO strives to be an essential brand in people's lives.

Top of page