Last Updated: 2019.07.12
to Japanese page
About FAST RETAILING
Fast Retailing owns UNIQLO, GU, Theory, Comptoir des Cotonniers, Princesse tam.tam and J Brand. After opening our first UNIQLO store, in Japan in 1984, we built a chain of suburban roadside stores. In 1998, we began opening stores in urban locations and ran a fleece campaign that ignited a UNIQLO boom across Japan. Subsequently, we opened stores within prominent shopping malls, and also global flagship and hotspot stores in Ginza, Shinjuku and Osaka. As an SPA (Specialty-store retailer of Private-label Apparel) controlling the entire clothes-making process from design through manufacture and retail, UNIQLO offers high-quality casualwear at reasonable prices, and products that other companies can't. UNIQLO accounts for 6.5%* of the Japanese apparel market.
Global markets are now our key drivers of growth. The first UNIQLO International stores opened in the United Kingdom in 2001. By August 2018, UNIQLO International constituted approximately 51% of total UNIQLO sales, with 1,241 stores (versus 827 stores in Japan). Mainland China, Hong Kong, Taiwan, South Korea and other parts of Asia are generating strong growth.
Our low-priced GU fashion brand, launched in 2006, enjoys increasing success in Japan. In fiscal 2018, the number of GU stores reached 393, and the sales topped ¥100 billion. GU, operating under the same SPA business model as UNIQLO, is able to develop unique, highly competitive products.
Sales and Store Numbers at FAST RETAILING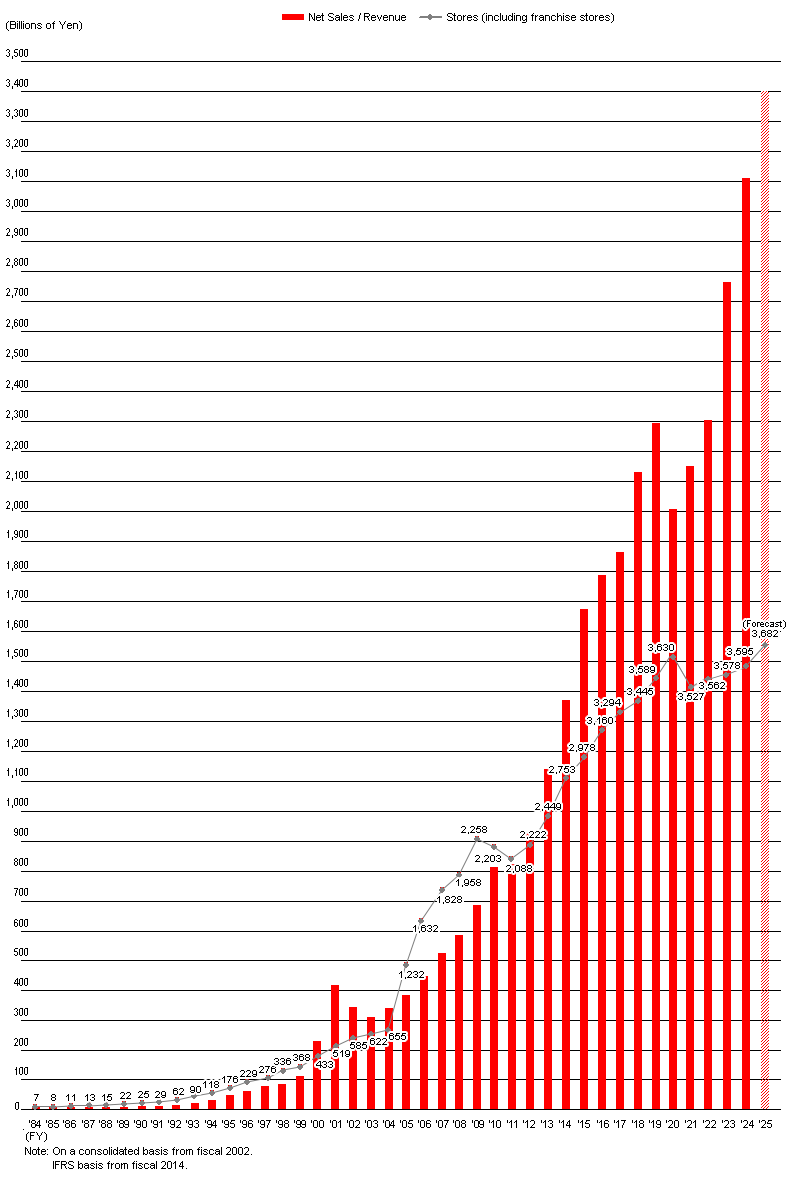 Data Downloading

Top of page