Last Updated: 2021.06.23
Next Stage of UNIQLO Global Partnership with Tate Modern Reinforces Commitment to Make Art Accessible to All - New three-year collaboration focuses on launch of dedicated program for families and features first UT collection
UNIQLO CO., LTD.
to Japanese page
Apparel retailer UNIQLO today announces a new three-year global collaboration with Tate Modern that reinforces the company's commitment to make art accessible to all. Building on the success of the initial partnership with the gallery, which began in 2016 and was referred to as UNIQLO Tate Lates*, the renewed program aims to engage families through art-inspired activities. The new collaboration also realizes the joint development of the first UT (UNIQLO T-shirt) collection based on original designs inspired by Tate and planned for launch worldwide next year.
"I am honored and proud to be partnering once again with the world-renowned Tate Modern especially from this year, as 2021 is the year we celebrate the 20th anniversary of UNIQLO in the U.K., the first market we launched our brand outside our home market, Japan," said Tadashi Yanai, Fast Retailing Chairman, President and CEO. "The renewed collaboration with Tate Modern is based on a shared philosophy of Made for All, a concept reflected in LifeWear, which is clothing designed to help make everyone's daily life better, and in giving everyone access to the joy of art. I hope many families will participate in the new UNIQLO Tate Play program.''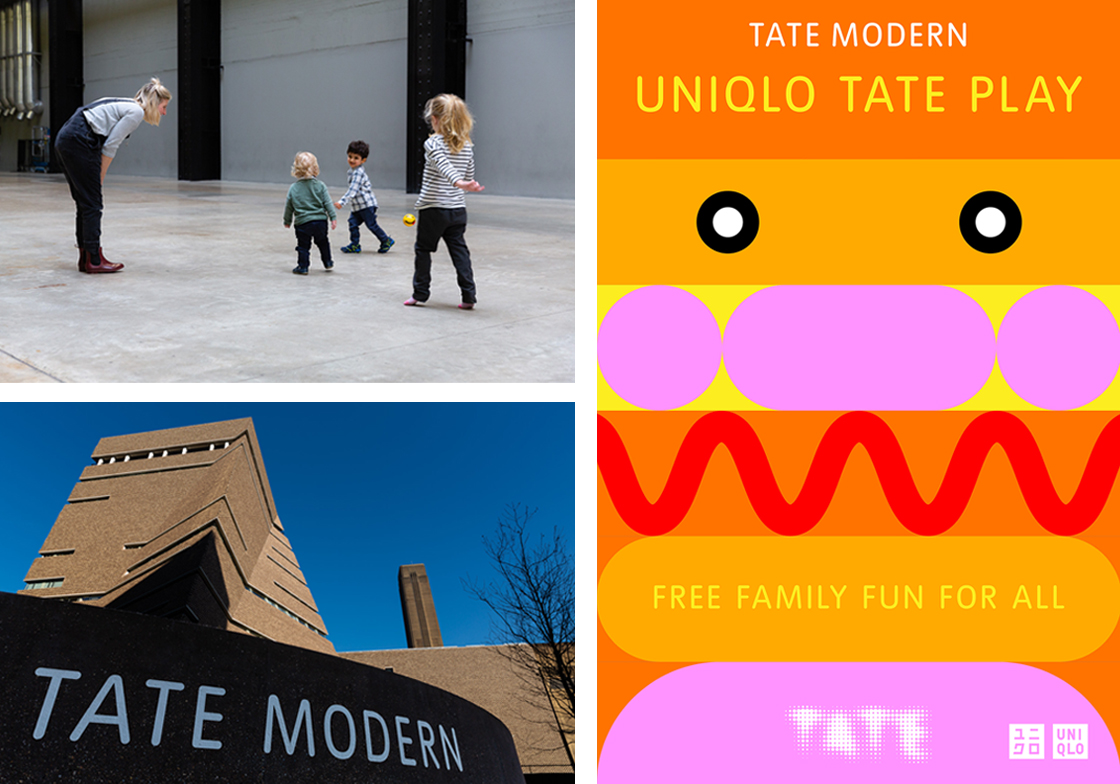 Starting from July 24, and created with families in mind, the launch of UNIQLO Tate Play will see Tate Modern's iconic Turbine Hall transformed into a space where children and adults of all ages can learn and grow to appreciate art together, through a spectacular installation that mixes art with play.
UNIQLO is pleased to also introduce a first UT collection developed jointly with Tate in 2022. Since UT first went on the market in 2007, it has grown to offer an array of authentic pop culture and art graphics from across the world. Today more than ever UT serves to express individuality, while keeping with the product brand slogan of 'Wear Your World' creating a total of 1,000 different designs and patterns annually.
*UNIQLO Tate Lates was a series of special late-night events that offered access to latest exhibitions and displays, and free interactive workshops alongside music provided by London-based online radio station NTS Radio. The main target audience of UNIQLO Tate Lates was young people and the program attracted a total of more than 550,000 visitors over the four-year period.
NOTES:
UNIQLO has partnered with some of the world's preeminent museums to deepen public interest in art through free admission programs, collaboration merchandise, events, and other initiatives. Listed below are key partnerships that UNIQLO has formed in this regard:
| | |
| --- | --- |
| May 2013 - present | MoMA (Museum of Modern Art), New York City |
| Mar. 2016 - December 2020 | Tate Modern, London |
| Sept. 2017 - present | MFA (Museum of Fine Arts), Boston |
| Mar. 2018 - present | MACBA (Museum of Contemporary Art), Barcelona |
| Feb. 2021 - present | Louvre Museum, Paris |
Since May 2021 UNIQLO supports the Yayoi Kusama: Infinity Mirror Rooms at Tate Modern.
For more information on Tate Modern, please click here

Top of page