Last Updated: 2014.01.15
UNIQLO Launches Pop-up Store Road Show in Berlin on 14 January
UNIQLO CO., LTD.
UNIQLO today launches a ten week pop-up store road show from Kiez to Kiez (Berlin neighbourhoods), to connect with local communities and introduce the brand. UNIQLO will offer one iconic product at a time.
The road show kicks off in the hip Berlin-Mitte district on Torstrasse 94. On 50m2, UNIQLO will feature a selection of the popular Ultra Light Down (ULD) collection from 14th - 25th January. On 28th January, the collection changes and UNIQLO will offer HEATTECH, which is another classic from its product line until 8th February. UNIQLO will change pop-up store locations on 10th February and again on 4th of March staying three weeks in each location. Regular pop-up store opening hours are Monday-Saturday 11am-8pm.
Details on the next pop-up store locations and featured collections will be available at a later date. For more information, please visit uniqlo.com/de and follow us on Facebook and Twitter.
The road show lasts until 22nd March leading up to the grand opening of the flagship store currently planned for April.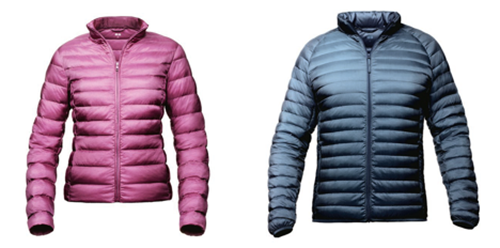 UNIQLO's ULD collection offers lightweight, warmth and portability, along with innovative technologies. UNIQLO has used extra fine nylon yarn in its ULD, which is lighter and more durable than cotton or polyester. Traditional down is made up of down packs within the inner and outer layers of the garment to prevent feathers from poking through the outer layer making it bulky to wear and move in. UNIQLO eliminated the need for this two-layer structure by inserting the down directly into the outer shell for unparalleled lightness and warmth. A special wax coating is used for a smoother surface texture that still allows breathability while maximising warmth by trapping in the down. UNIQLO's ULD contains 90% down and 10% feathers.
The pop-up store's ULD collection features women's and men's vests, jackets and parkas, as well as women's compact vest, compact jackets and coats. Prices for the women's collection start at 39.90€ and prices for the men's collection start at 49.90€.
For more information, please visit www.uniqlo.com.

Top of page