Last Updated: 2015.07.08
UNIQLO to Support the Special Olympics World Games Los Angeles 2015
UNIQLO Co., Ltd.
to Japanese page
UNIQLO today announces its support of the Special Olympics World Games Los Angeles 2015, to be held this year from July 25 to August 2. Along with US $450,000 (approx. ¥54 million) in financial support, as the official apparel sponsor for Special Olympics Unified Sports® Experience events, UNIQLO will donate a total of 7,000 T-shirts and Polo Shirts to be worn by athletes and volunteer organizers.
Dedicated to promoting social inclusion through shared sports training and competition experiences, Unified Sports joins people with and without intellectual disabilities on the same team. It was inspired by a simple principle: training together and playing together is a quick path to friendship and understanding. Local UNIQLO offices will also provide the official uniforms and training wear for teams representing Japan, Malaysia, the Philippines, Singapore, South Korea, Taiwan, and Thailand. In addition, more than 100 employees from UNIQLO's parent company Fast Retailing have volunteered to support the event.
Commenting on today's announcement, Tadashi Yanai, Chairman, President & CEO of Fast Retailing, said, "We are pleased to be able to support this global sports event, which is so important to everyone involved. The Fast Retailing Group is committed to employing people with disabilities, in the belief that we can learn from each other and grow by working together. Through our support of the Special Olympics World Games Los Angeles 2015, we hope to contribute to the realization of a society in which all people, those with disabilities and those without, support each other and grow together."
UNIQLO will conduct a Special Olympics promotional campaign in its stores during the Games. To raise awareness of the event, UNIQLO will put up posters supporting Special Olympics in UNIQLO stores in 12 countries and regions, and staff at UNIQLO's five locations in the host city of Los Angeles will wear T-shirts with the Special Olympics logo.
UNIQLO believes in the ideal of Special Olympics, to foster independence and social participation for persons with intellectual disabilities through sports, and has supported Special Olympics Nippon since 2002. Currently, UNIQLO supports local Special Olympics organizations in 12 countries and regions by providing uniforms, and sending volunteers to help run events.
Japan Team Official Uniforms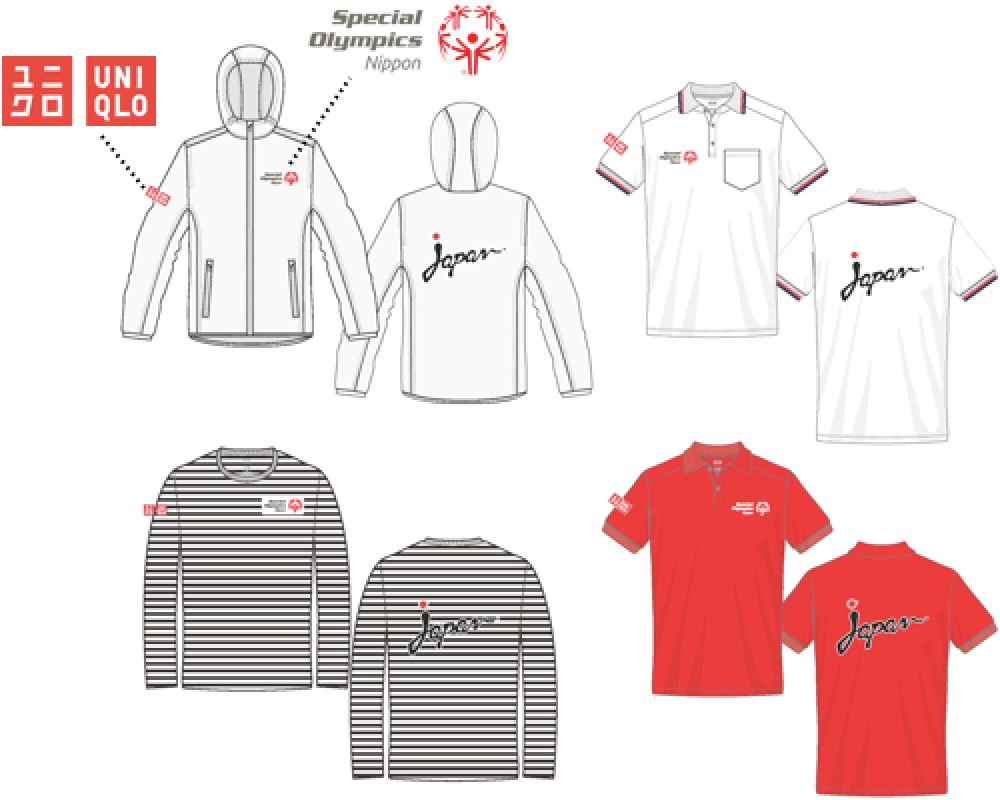 Unified Sports Experience Uniforms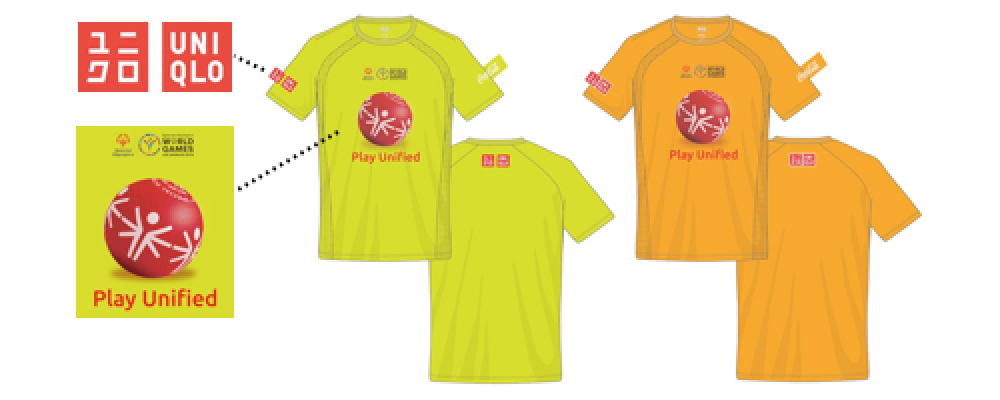 About Special Olympics Special Olympics is a global movement that unleashes the human spirit through the transformative power and joy of sports, every day around the world. It empowers people with intellectual disabilities to become accepted and valued members of their communities, which leads to a more respectful and inclusive society for all. Using sports as the catalyst and programming around health and education, Special Olympics is fighting inactivity, injustice and intolerance. Founded in 1968 by Eunice Kennedy Shriver, the Special Olympics movement has grown to more than 4.5 million athletes in 170 countries. With the support of more than 1.3 million coaches and volunteers, Special Olympics delivers 32 Olympic-type sports and more than 81,000 games and competitions throughout the year. Special Olympics is supported by individuals, foundations and partners. At the 2015 Special Olympics World Summer Games, around 7,000 athletes and 3,000 coaches from 177 countries and regions will compete in 25 events.

The games are supported by 30,000 volunteer organizers, and watched by 500,000 spectators. Visit Special Olympics at www.specialolympics.org. Engage with us on: Twitter @specialolympics; fb.com/specialolympics; youtube.com/specialolympicshq; instagram.com/specialolympics and specialolympicsblog.wordpress.com.
About Unified Sports Experience Unified Sports Experiences are non-official exhibition activities in which Special Olympics athletes are paired with internationally renowned sports and entertainment personalities in a series of competitive events. A total of 16 Unified Sports Experience events will be held during the World Summer Games, with the aim of raising awareness of Special Olympics.

Top of page