Last Updated: 2023.03.16
Comptoir des Cotonniers and Princesse tam.tam Open Stores within Six UNIQLO Locations Across Tokyo, Osaka, Kyoto, and Fukuoka
UNIQLO CO., LTD.
to Japanese page

Fast Retailing Group brands Comptoir des Cotonniers and Princesse tam.tam today announce the opening of stores within six UNIQLO locations across Tokyo, Osaka, Kyoto and Fukuoka in April this year. Customers visiting these UNIQLO stores can now more easily enjoy the fashion of these two brands with French roots.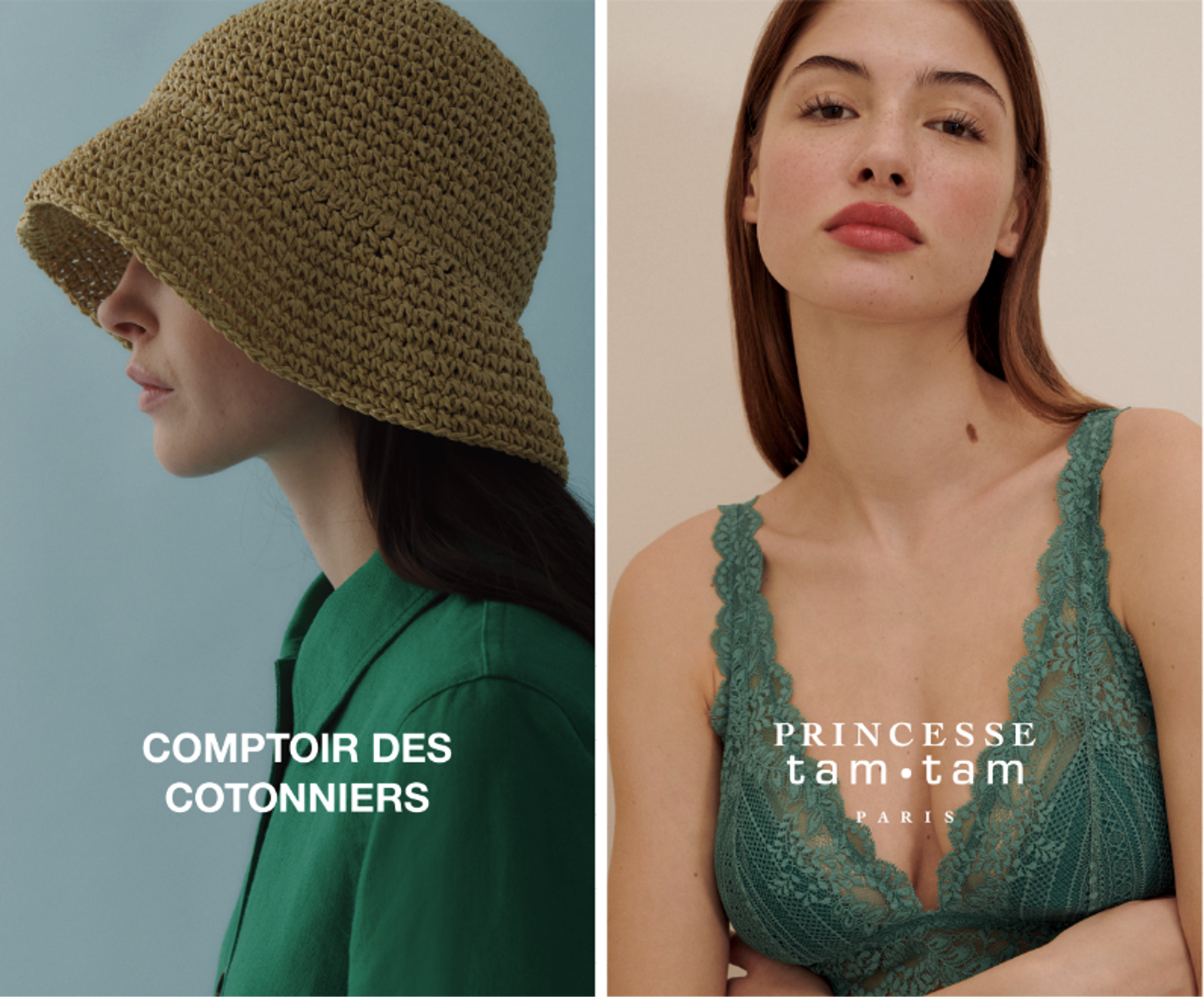 Ahead of the store openings, Comptoir des Cotonniers and Princesse tam.tam Global CEO Yoshihiro Kunii commented, "I am delighted that Comptoir des Cotonniers and Princesse tam.tam will be opening stores within UNIQLO locations on this occasion. If more people can touch our products with their own hands, they will truly feel the merits of these two brands."
The new stores will open at the following six UNIQLO locations:
April 6 (Thurs)
:
UNIQLO Ikebukuro Tobu Store (Toshima Ward, Tokyo)
April 13 (Thurs)
:
UNIQLO Okachimachi Store (Taito Ward, Tokyo)
UNIQLO Futakotamagawa Dogwood Plaza Store (Setagaya Ward, Tokyo)
April 20 (Thurs)
:
UNIQLO OSAKA (Kita Ward, Osaka)
UNIQLO Kyoto Kawaramachi Store (Nakagyo Ward, Kyoto)
April 28 (Fri)
:
UNIQLO Tenjin Store (Chuo Ward, Fukuoka)
About Comptoir des Cotonniers
Founded in France in 1995, Comptoir des Cotonniers proposes French fashion and lifestyles that embody natural unadorned forms to match different scenarios in women's lives. Known for collections where trending items can be mixed and matched with the brand's icon items, as well as its high quality and attention to detail, Comptoir des Cotonniers has come to be loved by many women as an affordable luxury brand.
About Princesse tam.tam
Founded in France in 1985, Princesse tam.tam is a lingerie brand known for its comfort, original prints and vibrant colors. With "lingerie that lets your own personality shine through," the brand resonates with countless women. Princesse tam.tam offers a wide range of product lines, including lingerie, loungewear and swimwear.

Top of page