Last Updated: 2021.11.11
UNIQLO Unveils New Collection of Official Clothing for Swedish National Team at the 2022 Winter Tournament - Also Announces Newest UNIQLO TEAM SWEDEN, a Team of 21 Brand Ambassadors
UNIQLO CO., LTD.
to Japanese page
Global apparel retailer UNIQLO today announces the official apparel to be worn by Sweden at the coming major winter sports tournament in China. Drawing on values shared by UNIQLO and Sweden-quality, innovation, and sustainability-UNIQLO has created the next generation of LifeWear to enable best-possible performance in China and beyond.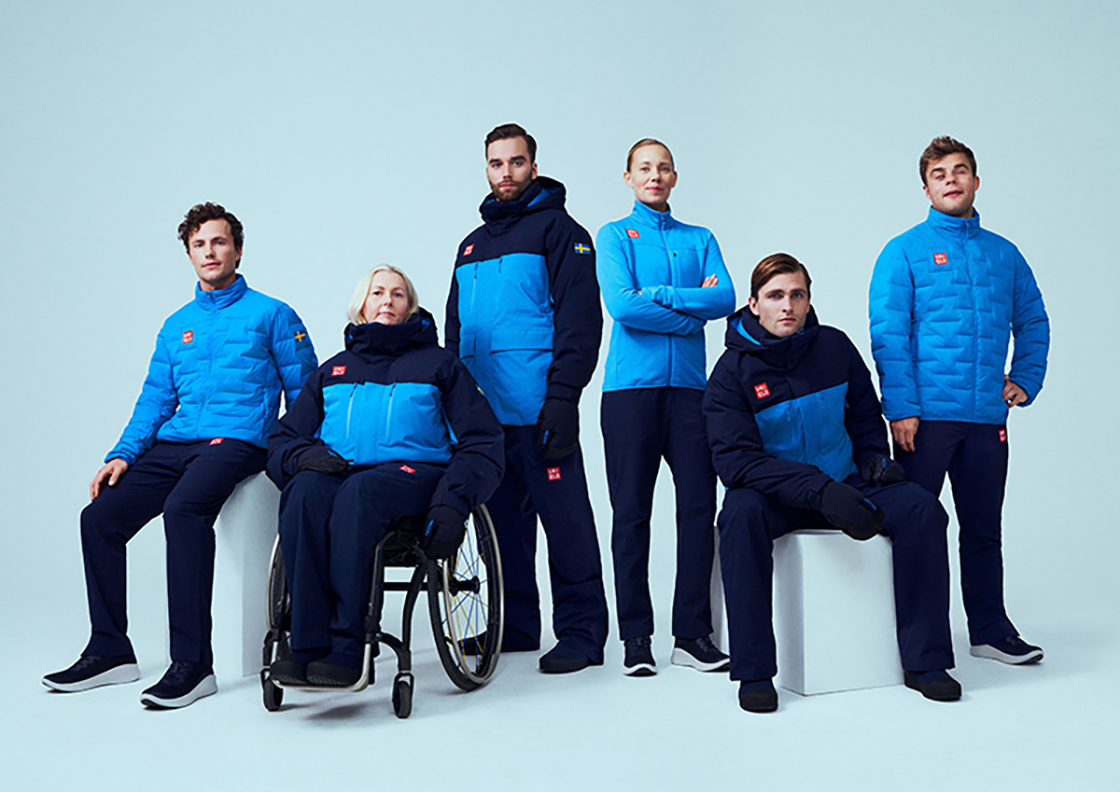 Tadashi Yanai, Chairman, President and CEO of Fast Retailing, said about today's announcement, "I was deeply impressed with the performances of Swedish athletes wearing UNIQLO in Japan this summer, and I am delighted we can support them by supplying LifeWear at the 2022 tournament in China. UNIQLO developed its collection by learning much from Swedish culture, which values beautiful and simple designs and modern lifestyles, and from the winter sporting prowess of their nation's athletes. We will continue to collaborate with Sweden's athletes in an ongoing drive to contribute to social progress through sports and clothing."
Peter Reinebo, Chief Executive Officer of the Swedish Olympic Committee, said, "UNIQLO clothing helped our athletes perform their best and reach their goals in Japan this summer. For China, we focused on the special climatic conditions that will prevail and emphasized the needs of the athletes and their coaches. Together we have created a fantastic collection. I look forward to following the Swedish competitors in the UNIQLO collection in the village, on the competition sites and on the podiums. Together with UNIQLO, we will continue to work for a brighter future through the power of the combination of sports and clothing."
Åsa Llinares Norlin, President of the Swedish Paralympic Committee, added, "UNIQLO's fantastic commitment and support helped our athletes perform at their best this summer. I think our winter athletes were incredibly inspired and look forward to continuing the adventure with UNIQLO. Together we will show the strength of sport to change."
The new collection builds on the recent success of the UNIQLO partnership with the Swedish Olympic and Paralympic Committees. This winter, UNIQLO will again provide its LifeWear apparel for Swedish athletes and officials to wear at ceremonies, in training and competition, press engagements and during leisure and travel time. As part of the full collection, UNIQLO will provide competition wear for skiing, snowboarding, and curling events.
To create the collection, UNIQLO engaged Sweden's athletes and officials through the entire design process. Their special insights into elite performance enabled apparel design and technical innovations to help Sweden make sporting history this winter on the world's biggest stage. With all items tested by athletes and at UNIQLO's weather simulation laboratory at its global headquarters in Tokyo, the collection is expressed in a smart layering system that ensures Sweden's team is primed for performance and comfort in all conditions, including extreme cold in China.
■ Quality
UNIQLO studied China's winter climate and conducted a series of tests in extremely cold regions to develop a layering-system lineup of outer, middle, and base items. Each item is easy to put on or take off to regulate body temperature for comfort and performance under changing weather and exercise conditions. UNIQLO also collaborated with wheelchair athletes to create the Hybrid Jacket and Shell Pants to meet their needs; the cut of the jacket eliminating bulk around the abdomen when seated. Ingenious waist design of the pants makes them easy to put on or remove.
■ Innovation
UNIQLO incorporated athlete insight in functional testing, developing new fabrics to ensure comfort in any environment. New technology in the Hybrid Jacket maintains warmth in extreme cold. Down pockets and a double russet mesh material with a three-dimensional coarse knit enhance breathability and reduce stuffiness from sweating. Shirts and jackets for training and while on the move employ vents at the armpits, back and elsewhere to promote cooling during exertion. A new material in inner tops and tights features brushed fabric liners for warmth, dryness, and comfort.
■ Sustainability
Inspired by Sweden's passion for the environment, UNIQLO has designed sustainability features into the collection, prioritizing environmentally-friendly materials and production methods. Some items employ polyester made from recycled plastic bottles. Light down jackets use 100 percent recycled down and feathers. Other items incorporate nylon from yarn discarded during manufacturing processes. UNIQLO also used dyes made from natural plants, and fluorine-free water repellents.
■ UNIQLO TEAM SWEDEN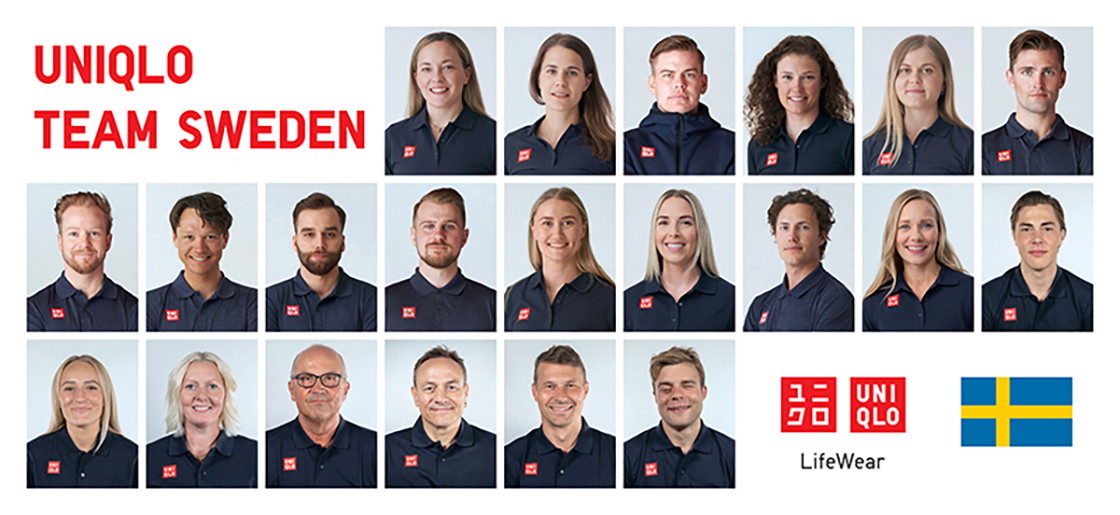 Ahead of coming winter tournament, UNIQLO has formed a team of top Swedish athlete ambassadors, known as UNIQLO TEAM SWEDEN. The 21 members include 20 competing athletes and one Swedish sporting legend. The role of UNIQLO TEAM SWEDEN is to promote and strengthen the partnership between UNIQLO and Sweden, and to demonstrate the partnership's shared values of quality, innovation and sustainability, through the efforts of Sweden's athletes on the world stage. The team will participate in DREAM PROJECT by UNIQLO sports events for young people in Sweden and appear in LifeWear product campaigns.
■ Comments from Key Members of UNIQLO TEAM SWEDEN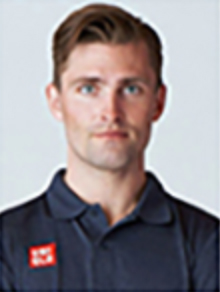 Ludvig Fjällström, SOC Men's Freestyle ski (Mogul)
"I am delighted we are partnering with UNIQLO. I will do my very best in February next year. I will enjoy competing for my country."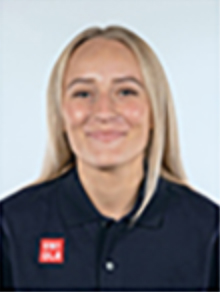 Ebba Aarsjoe, SPC Women's Ski Alpine
"I am deeply honored to be a member of UNIQLO TEAM SWEDEN and compete on the world stage. I will take advantage of UNIQLO's highly functional clothing and train hard to perform at my best."
Frida Hansdotter, SOC former Women's Ski Alpine
"Clothing is vital for athletes. We are very grateful to UNIQLO for supplying apparel to the Swedish team. Our athletes look forward to highlighting the enjoyment and spectacle of winter sports."
■ Appendix: Profiles of UNIQLO TEAM SWEDEN
Olympians
1
Sven Thorgren
Snowboard
(Slopestyle / Big air)
4th at Olympics Sochi 2014
Bronze Medal, X Games 2015, 2019, 2020
Gold Medal, X Games 2017
Gold Medal World Cup 2018
Silver Medal X Games 2019, 2021
Silver Medal World Cup 2021
2
Nils Van Der Poel
Speed skating
Gold Medal World Junior Championship 2014, 2015
14th Olympics PyeongChang 2018
6th at World Championship 2018
Gold Medal, World Championship 2021
3
Ludvig Fjällström
Freestyle ski (Mogul)
Participation in Olympics Sochi 2014
Bronze Medal, World Cup 2016, 2021
5th at World Cup 2017
Participation in Olympics PyeongChang 2018
4
Hanna Öberg
Biathlon
Gold Medal, Individual / Silver Medal, Relay, Olympics PyeongChang 2018
Gold Medal, 15km Individual / Silver Medal, Relay / Bronze Medal, Individual relay in World Championships 2019
Bronze Medal, Mass start, World Championships 2020
Silver Medal, Individual / Bronze Medal, Individual relay, World Championships 2021
5
Christoffer Sundgren
Curling
Gold Medal, World Championship 2015, 2018, 2019, 2021
Silver Medal, World Championship 2014, 2017
Silver Medal, Olympics PyeongChang 2018
6
Niklas Edin
Curling
4th at Olympics Vancouver 2010
Bronze Medal, World Championship 2011, 2012
Gold Medal, World Championship 2013, 2015, 2018, 2019, 2021
Bronze Medal, Olympics Sochi 2014
Silver Medal, World Championship 2017
Silver Medal, Olympics PyeongChang 2018
7
Oskar Eriksson
Curling
4th at Olympics Vancouver 2010
Bronze Medal, World Championship 2011, 2012
Gold Medal, World Championship 2013, 2015, 2018, 2019, 2021
Bronze Medal, Olympics Sochi 2014
Silver Medal, World Championship 2014, 2017
Silver Medal, Olympics PyeongChang 2018
Gold Medal, Mixed Doubles, World Championship 2019
Bronze Medal, Mixed Doubles, World Championship 2021
8
Rasmus Wranå
Curling
Silver Medal, Mixed Doubles, World Championship 2015
Silver Medal, World Championship 2017
Silver Medal, Olympics PyeongChang 2018
Gold Medal, World Championship 2018, 2019, 2021
9
Agnes Knochenhauer
Curling
Silver Medal, World Championship 2013, 2018, 2019
Silver Medal, Olympics Sochi 2014
4th at World Championship 2017, 2021
Gold Medal, Olympics PyeongChang 2018
10
Anna Hasselborg
Curling
4th at World Championship 2017, 2021
Gold Medal, Olympics PyeongChang 2018
Silver Medal, World Championship 2018, 2019
Gold Medal, Mixed Doubles, World Championship 2019
11
Sara McManus
Curling
4th at World Championship 2017, 2021
Gold Medal, Olympics PyeongChang 2018
Silver Medal, World Championship 2018, 2019
12
Sofia Mabergs
Curling
4th at World Championship 2017, 2021
Gold Medal, Olympics PyeongChang 2018
Silver Medal, World Championship 2018, 2019
13
Johanna Heldin
Curling
4th at Youth Olympic Games 2012
Silver Medal, Mixed Doubles, World Championship 2015, 2016
Silver Medal, World Championship 2019
Paralympians
14
Ebba Årsjö
Alpine Class: LW4
Gold Medal, Giant slalom, World Championship 2019, 2020
Gold Medal, Giant Slalom x2, Slalom x1, Super-G x2, World Championship 2020, 2021
15
Aaron Lindström
Alpine Class: LW6/8-2
Silver Medal, Slalom, World Cup 2017
7th in Slalom, Paralympics PyeongChang 2018
Bronze Medal, Slalom, World Cup 2018, 2020
16
Zebastian Modin
Cross-country Class: B1/
Biathlon Class: B1
Bronze Medal, 1km classical sprint, Paralympics Vancouver 2010
Silver Medal - Relay/Sprint, Bronze Medal - 20km classical, Paralympics Sochi 2014
Gold Medal, World Cup 2016, 2018
Silver Medal, Paralympics PyeongChang 2018
Gold Medal - Sprint, Silver Medal - Long Distance, World Championship 2019
17
Viljo Petersson-Dahl
Wheelchair Curling
Participation in Paralympics PyeongChang 2018
Bronze Medal, World Championship 2020
18
Ronny Persson
Wheelchair Curling
Participation in Paralympics PyeongChang 2018
Bronze Medal, World Championship 2020
19
Mats-Ola Engborg
Wheelchair Curling
Participation in Paralympics PyeongChang 2018
Bronze Medal, World Championship 2020
20
Kristina Ulander
Wheelchair Curling
Silver Medal, World Championship 2013
7th at Paralympics Sochi 2014
Participation in Paralympics PyeongChang 2018
Bronze Medal, World Championship 2020
Legendary Olympians
21
Frida Hansdotter
Alpine
Bronze Medal, World Championship 2013, 2017
5th at Olympics Sochi 2014
Silver Medal, World Cup 2014, 2015
Gold Medal, World Cup 2016
Gold Medal, Olympics PyeongChang 2018
Bronze Medal, World Cup 2018

Top of page