Last Updated: 2020.06.01
New Global Flagship Store "UNIQLO TOKYO" to Embody LifeWear - Renovated and Expanded Marronnier Gate Ginza Store Opening June 19
UNIQLO CO., LTD.
to Japanese page
UNIQLO, the Japanese global apparel retailer, today announces the opening of UNIQLO TOKYO in Tokyo's Ginza shopping district on Friday, June 19. This store is a renovation of what was formerly the UNIQLO Marronnier Gate Ginza store on the 7th floor of Marronnier Gate Ginza 2 building, which after eight years has been expanded to the first through fourth floors of the building, and the interior fully remodeled.
LifeWear is the UNIQLO commitment to offer well-designed clothing that meets everyone's needs for daily wear. High-quality, functional, affordable and innovative, LifeWear will be available in the new store in a variety of colors and designs for men, women, kids and babies across four floors.
UNIQLO TOKYO was created as the new global flagship store to embody the LifeWear ideal. Based on the concept of "All of LifeWear Is Here," the store was developed by employing the talents of Kashiwa Sato as Total Creative Director, along with Herzog & de Meuron, the Swiss architectural firm that has received the Pritzker Prize (considered the Nobel Prize for architecture), as well as Japan's Praemium Imperiale.
The Ginza and Yurakucho districts are currently undergoing redevelopment, and the opening of a location in this prime area is an important and major part of the UNIQLO store development strategy. The company considers this to be a key store that will change the flow of customers in Ginza, conveying to visitors the latest LifeWear, and allowing them to experience the world's finest products and services.
■ Overview of UNIQLO TOKYO
Name
:
UNIQLO TOKYO
Location
:
3-2-1 Ginza, Chuo-ku, Tokyo
Marronnier Gate Ginza 2, 1-4F
Sales Floor Area
:
Approximately 5,000 square meters over four floors (1-4F)
Product Lines
:
Men's, Women's, Kids, Babies
Opening
:
Friday, June 19, 2020
About Herzog & de Meuron
HERZOG & DE MEURON is an architecture office based in Basel, Switzerland with additional offices in London, New York, Hong Kong, Berlin and Copenhagen. H&deM designs specific projects from the small scale of objects to the large scale of urban design. The practice's highly recognized works include the National Stadium for the 2008 Olympic Games in Beijing, Tate Modern in London, Elbphilharmonie in Hamburg.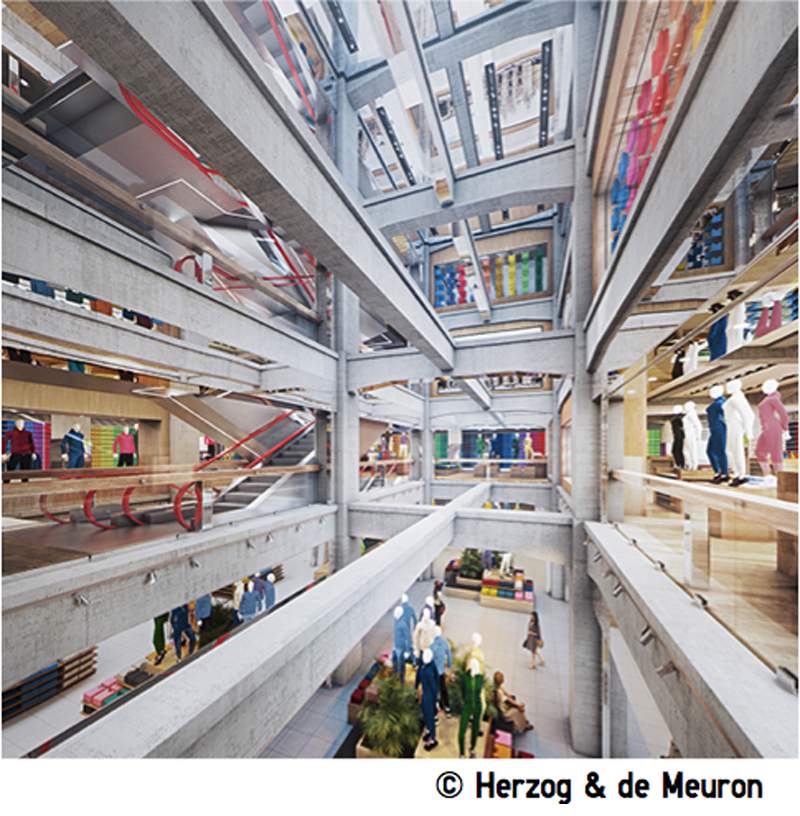 Top of page