Last Updated: 2020.05.28
UNIQLO Set to Unveil UNIQLO Harajuku, Friday June 5 - Launches StyleHint Harajuku, World's First Sales Space Linked to the Outfit Discovery App, Introduces UT POP OUT to Enhance Customer Experience of UT
UNIQLO CO., LTD.
to Japanese page
UNIQLO, the Japanese global apparel retailer, today announces the opening on Friday, June 5, of its UNIQLO Harajuku store in the WITH HARAJUKU complex (1F and B1), a multi-purpose facility directly opposite JR Harajuku Station.
Speaking on the upcoming launch, Masanobu Kusaka, Fast Retailing Group Executive Officer, said, "Harajuku holds special significance for UNIQLO. As the center of Japan's pop culture, fashion and lifestyle, we opened our first downtown store in Tokyo right in Harajuku, twenty-two years ago. UNIQLO Harajuku marks our first store in the area for eight years. We have created a wonderful store that embodies LifeWear, a highly-creative and innovative space that fuses the physical and virtual worlds in our ongoing transformation into a digital consumer retail company."
The store offers services that make full use of digital technologies, along with products that allow customers to experience fashion and culture inspired by Harajuku. Under the direction of Kashiwa Sato as Total Creative Director, the store combines advertising visuals, stylings and services from a young person's perspective, and will serve as a hub for fashion communication.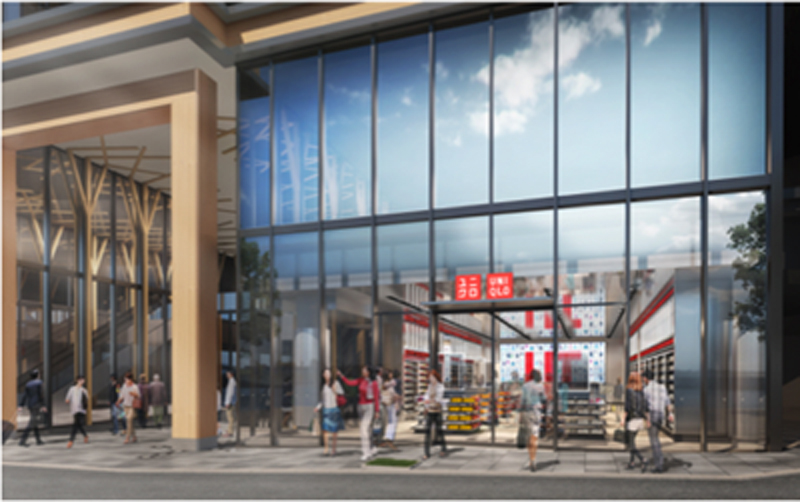 ■ UT POP OUT, a pop-culture communication hub (1F)
The first floor entrance opens to a dedicated sales and exhibition space for UTs (UNIQLO T-shirts). Known as UT POP OUT, this area offers a wide selection of attractive T-shirts created in collaboration with various artists and brands. For a limited time, the storefront will feature a three-meter statue of Billie Eilish, the 18-year-old artist who has established a position as a pop icon. Crafted by master contemporary artist Takashi Murakami, the statue marks the launch of a special UT collection jointly developed by Eilish and Murakami.
The Harajuku Store will also offer pre-sales of select items, such as Minnie Mouse bags created in collaboration with AMBUSH, a Tokyo-based brand from Creative Director YOON, as well as small plates, notebooks, and other items, a first for UT.
■ StyleHint Harajuku: the world's first shop linked to StyleHint, an outfit discovery app
Situated on the basement level is StyleHint Harajuku, the world's first sales space linked to StyleHint, a smartphone app that allows you to style yourself and be matched with UNIQLO apparel. An entire wall inside a glass-partitioned area is lined with 240 touchscreen displays to enable customers to search and view the latest outfit stylings submitted by users, and to find products they wish to buy. The new service will show customers on the display where their items of interest are located inside the store. This space was developed with Rei Inamoto, founding partner of I&CO, as Creative Director.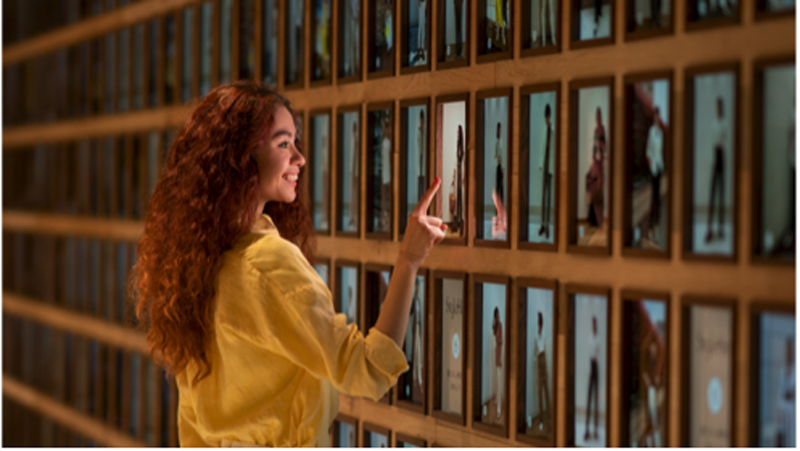 ■ Overview of UNIQLO Harajuku
| | | |
| --- | --- | --- |
| Name | : | UNIQLO Harajuku |
| Location | : | 1-14-30 Jingumae, Shibuya-ku, Tokyo, WITH HARAJUKU B1 & 1F |
| Sales Floor Area | : | Approx. 600 tsubo (1,983m2) over two floors (B1-1F) |
| Product Lines | : | Men's and Women's |
| Opening | : | June 5 - 7 at 9 a.m., from June 8 opening at 11 a.m. |

Top of page