Last Updated: 2018.11.07
UNIQLO Announces Ayumu Hirano, Champion Snowboarder, as Newest Global Brand Ambassador
UNIQLO CO., LTD.
to English page
UNIQLO, the Japanese global apparel retailer, today announces a new partnership with professional snowboarder, Ayumu Hirano, as its newest Global Brand Ambassador. Mr. Hirano is a two-time gold medalist in the men's superpipe competition at the Winter X Games and winner of consecutive silver medals in the half pipe competition at the 2014 and 2018 Winter Olympics. As with other UNIQLO Global Brand Ambassadors, the partnership breaks the conventions of traditional sponsorships; UNIQLO supports not only their top performance needs, but also their fashion and everyday lifestyle needs.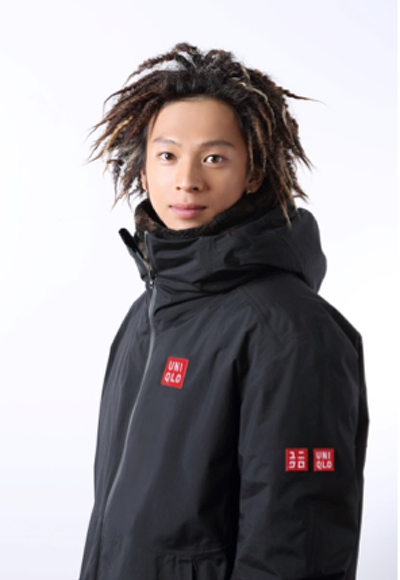 Commenting on the news, Tadashi Yanai, Chairman, President and CEO of Fast Retailing, said, "I am delighted to welcome Mr. Hirano as our newest UNIQLO Global Brand Ambassador. We are greatly inspired by his achievements, his creativity and his style - not just on a snowboard, but also in his sense of fashion. His flair and imagination when competing go well beyond expectations, so we will look past conventional wisdom together to achieve something truly unique through this partnership. We look forward to supporting him with special LifeWear items featuring advanced technologies, helping him to reach even greater heights in future."
Mr. Hirano said, "To join UNIQLO as a Global Brand Ambassador is a great honor. Snowboarding style is closely related to casual and street style, so UNIQLO is fundamentally a great fit for me. Actually, I have had an interest in UNIQLO products for some time, and I believe that together we are doing something really fresh that has never been done before - bringing the world of snowboarding style together with the many levels in people's lives supported by LifeWear. I am very excited to represent UNIQLO around the world."
Mr. Hirano's primary role as Global Brand Ambassador is to promote UNIQLO and LifeWear: clothing that enriches people's lives through better design and greater comfort. UNIQLO will provide support for Mr. Hirano during competition and in his daily life. He will wear custom-made UNIQLO snowboarding outerwear in competitions, as well as commercially-available LifeWear items underneath.
Outside of competition, Mr. Hirano will wear LifeWear items available in stores. The partnership will provide unique opportunities for Mr. Hirano to engage in the development of custom products and materials for his performance wear, while also assisting in the design process for LifeWear.
In his debut as Global Brand Ambassador, Mr. Hirano will compete at the Dew Tour in Breckenridge, Colorado, in December. In designing his custom-made competition wear, Mr. Hirano worked with the UNIQLO R&D team in Tokyo, combining various LifeWear elements and technologies into high-functioning lightweight gear, to match his requirements and enhance his performance.

Top of page