Last Updated: 2018.03.16
UNIQLO to Open First Hawaii Store in Honolulu in Fall 2018 - Store to be located in Ala Moana Center, world's largest open-air shopping center
UNIQLO CO., LTD.
to Japanese page
UNIQLO today announces that it will open its first Hawaii store in Honolulu's Ala Moana Center in the fall of this year. The center is one of the largest shopping malls in the United States, popular among local residents and visitors alike. The approximately 17,300 square-foot UNIQLO Ala Moana store will offer LifeWear for men, women, and kids over two floors (2F and 3F), and the company will introduce its products to the market via a Pop-up store in June.
LifeWear is the UNIQLO commitment to creating perfect clothing that meets the needs of everyone's daily lifestyles. High quality, functional, affordable and constantly being improved, LifeWear is available in a variety of colors and designs for people of all ages.
Takao Kuwahara, CEO of UNIQLO Hawaii, commented that, "UNIQLO is honored to open our new store in the Ala Moana Center, a premier shopping location, during this 150th anniversary year of the Gannenmono - the arrival of the first Japanese immigrants to Hawaii. We look forward to becoming a member of the local Honolulu community and building our reputation for excellence among local residents as well as U.S. and international visitors on holiday in Hawaii."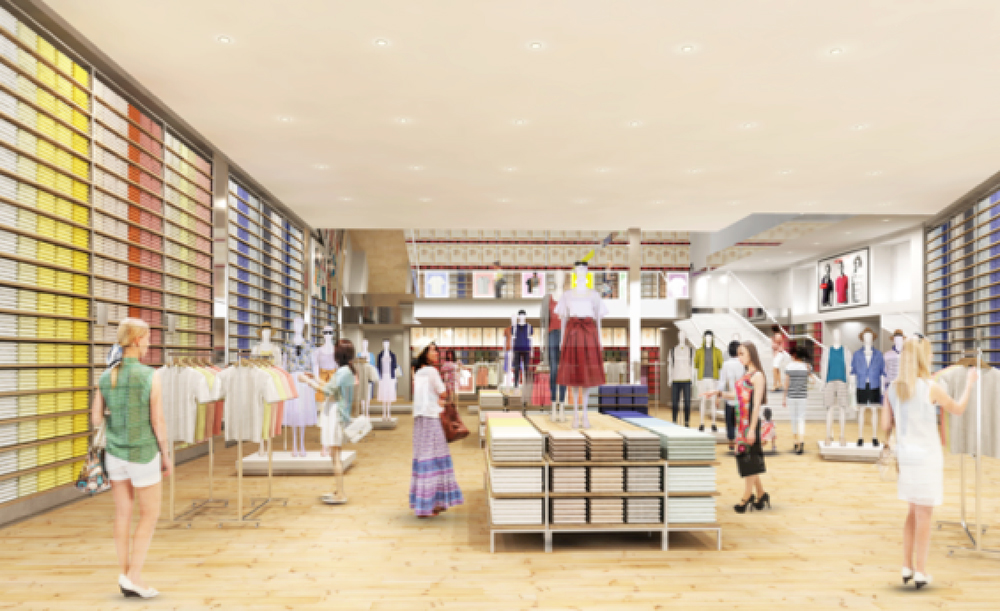 UNIQLO Ala Moana Store interior
UNIQLO will set up a Pop-up store within Ala Moana Center in June this year, ahead of the official store opening in the fall. Details regarding the Pop-up store will be announced at a later date.
■ New Store Overview
Store name
:
UNIQLO Ala Moana
Address
:
1450 Ala Moana Boulevard, Honolulu, Hawaii 96814
(Ewa Wing, 2F and 3F)
Sales area
:
Approximately 17,300 square feet (Ewa Wing, 2F and 3F)
Planned opening date
:
Fall 2018, with more details to be announced at a later date
Visit the following site for information on UNIQLO in Hawaii: https://www.uniqlo.com/us/en/hawaii/

Top of page