Last Updated: 2017.10.25
UNIQLO and Toray Celebrate 15 Years Harmonizing Style and Technology: Co-Hosting First-Ever Apparel Expo in New York
UNIQLO CO., LTD.
Toray Industries, Inc.
to Japanese page
Japanese casual apparel brand, UNIQLO, together with Japan's Toray Industries, hosts a special event in New York City today. The Art and Science of LifeWear is a large-scale global exposition to mark the upcoming 15-year anniversary of UNIQLO's pioneering relationship with its fabric technology partner, Toray, in the co-development of highly-innovative clothing that perfectly harmonizes style and technology, commencing with HEATTECH in 2003.
The Art and Science of LifeWear showcases how the two companies' unconventional, but highly complementary partnership has underpinned the advancement of UNIQLO LifeWear to become the world's most responsive, relevant apparel for the human experience today. Experimental and revelatory in nature, the event is the first time the companies have come together outside of Japan to publicly spotlight the inner workings of the fabric technologies they co-develop to make the world a better place for millions of people globally - cooler, warmer, more comfortable.
Commenting on the event, Tadashi Yanai, President & CEO of UNIQLO parent company, Fast Retailing, said, "Toray's revolutionary technologies have been vital in UNIQLO's quest to create LifeWear clothing, which makes everyday life better and more comfortable for people everywhere. I encourage people to attend this exhibition to see the innovations stemming from this partnership that have enabled us to deliver new value by combining unparalleled functionality and comfort with contemporary styling."
Also commenting, Akihiro Nikkaku, President of Toray Industries, said "Our corporate philosophy is about contributing to society through the creation of new value with innovative ideas, technologies, and products. As an integrated chemical company, we engage in research and development from long-term perspectives in the conviction that materials can change our lives. I hope the exhibition of HEATTECH and other technological fruits of joint development with UNIQLO will give attendees a solid understanding of why this partnership can keep delivering new value in the years ahead."
A series of large-scale installations and live experiential displays at the expo enrich attendee understanding of proprietary UNIQLO technologies, allowing visitors to become fully immersed in the fascinating science behind AIRism, Kando-pants and Dry-EX. Exhibits include a deconstruction of the HEATTECH technology to bring visitors down to a molecular-level perspective of the fabric and its special heat-retention properties, and a special experiment to discover the absolute minimum volume to which UNIQLO's Ultra Light Down can be compressed.
Visitors to the Art and Science of LifeWear can also preview other advanced Toray technologies from the world's most innovative fields - aircraft, racecars, rockets - with opportunities for a sneak peak into the future of clothing and how these might be expressed through HEATTECH.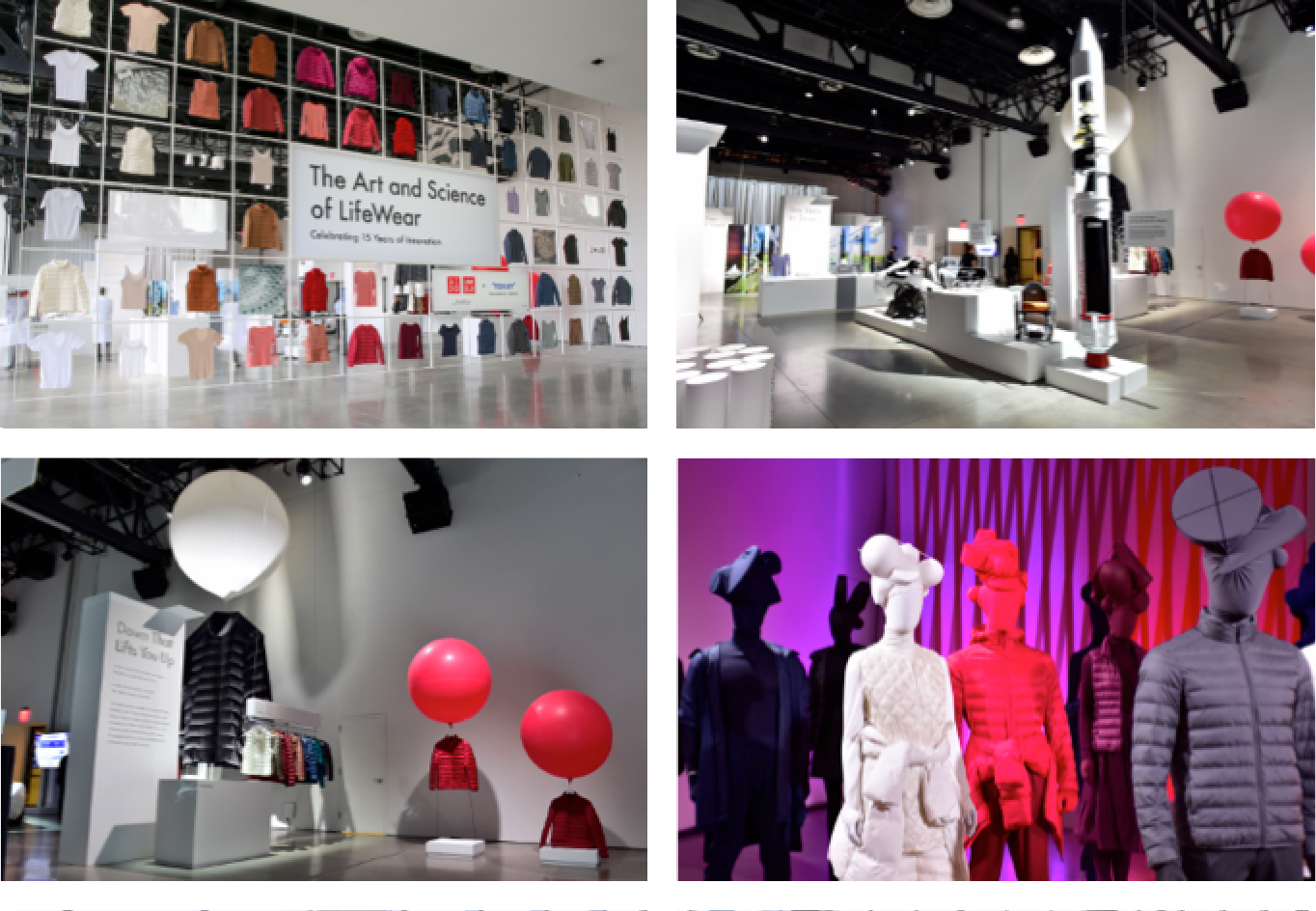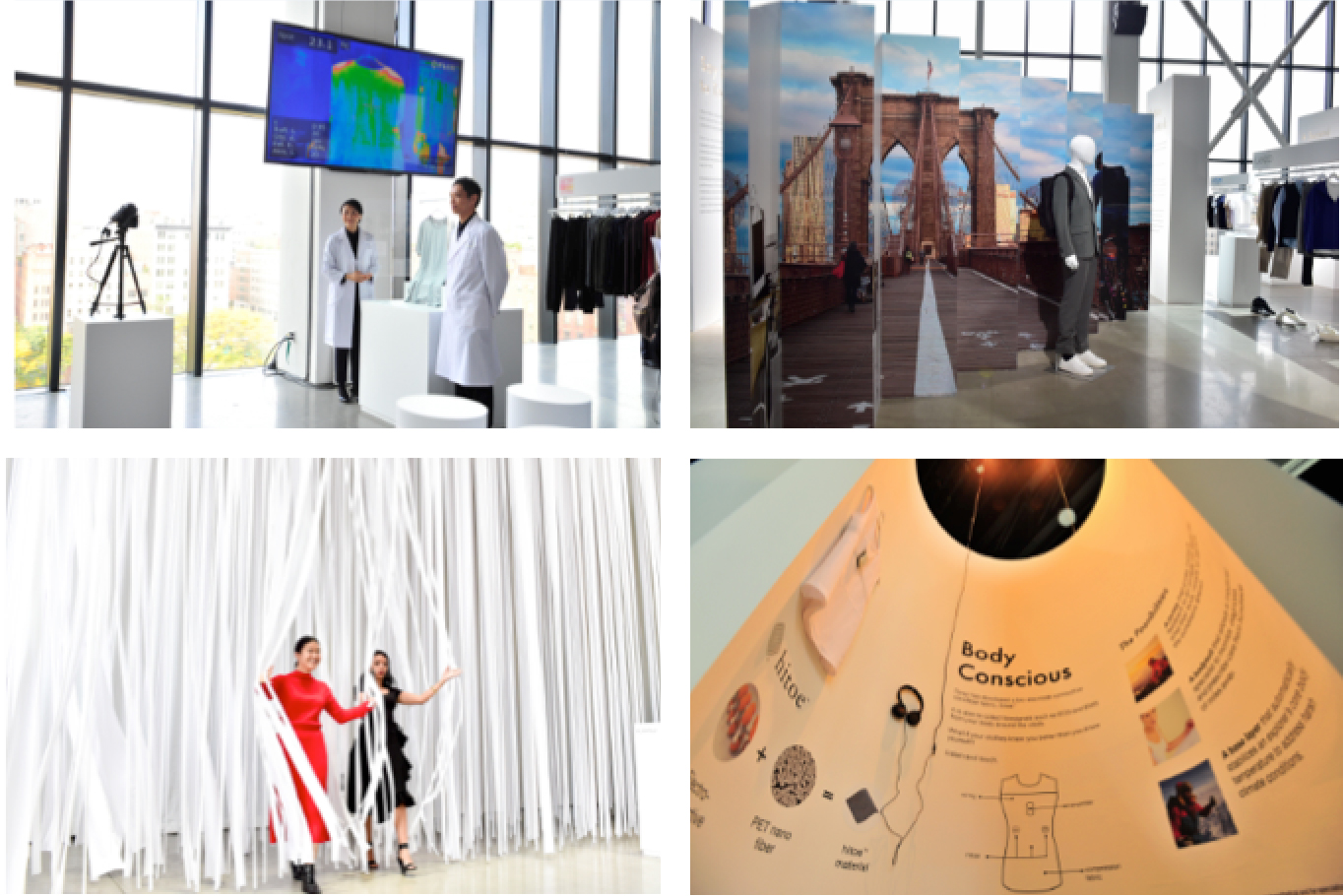 Top of page