Last Updated: 2015.04.16
UNIQLO Announces the Carine Roitfeld Collection for Fall Winter 2015
UNIQLO CO., LTD.
to Japanese page
UNIQLO today announces the Fall Winter 2015 launch of the Carine Roitfeld Collection, a collaboration with Carine Roitfeld, founder and editor-in-chief of the CR Fashion Book. This new women's line reflects Ms. Roitfeld's broad experience with numerous designers and creators to bring new styles to the world.
More than exceptional design, the new collection is based on UNIQLO's LifeWear - innovative, high quality clothing that promotes comfort and is available at reasonable prices. The designs were overseen by Naoki Takizawa, UNIQLO Design Director, and it includes about 40 items from stylish outer to feminine innerwear. The collection will be available at UNIQLO flagship stores worldwide and through the online store from the end of October 2015.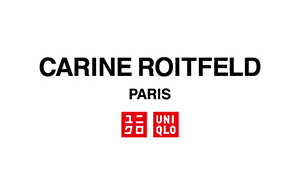 Commenting on today's announcement, Carine Roitfeld said, "I feel joy at creating new mode expressions. I am constantly asking myself what these are, and creating new clothing within the UNIQLO LifeWear concept is a great challenge. I started from the idea of clothes that I would want to wear myself, and developed this into clothes that anyone would want to wear, a woman's ideal of clothes that make her feel transformed when she wears them."
Naoki Takizawa, UNIQLO Design Director said, "Carine goes to see collections all around the world, and the visuals that emerge from this relentless pursuit of leading edge fashion have had a tremendous influence on the fashion industry. The clothing depicted in these fresh and innovative visuals, produced with the fashion world's most influential creators, seems somehow triumphant. I believe that a new type of LifeWear will be created through her work."
Tadashi Yanai, Fast Retailing Chairman, President & CEO, said, "Ms. Roitfeld is a charismatic fashion editor and influential figure in the fashion world, and we are extremely happy to present this collection with her as our collaborative partner. UNIQLO's aim is to create everyday clothing that is functional, comfortable, and reasonably priced. I am pleased that this new collection will allow us to present our customers worldwide with a new type of UNIQLO LifeWear."
Photo by Fe Pinheiro
Carine Roitfeld
Carine Roitfeld is the Founder and Editor-in-Chief of the CR Fashion Book, as well as the Global Fashion Director of Harper's Bazaar internationally.
During her ten-year tenure as editor-in-chief of French Vogue, from 2001 to 2011, Carine Roitfeld redefined fashion and style, elevating the publication to become a fashion bible and constantly pushing the boundaries of what a magazine means. Prior to this role, she spent years working in the areas of editing and style for publications such as French Glamour, V Magazine, French Elle, and The Face.
Carine Roitfeld's provoking artistry has always extended beyond the publications she edits. She redefined brands with legendary campaigns for Gucci, Yves Saint Laurent, Calvin Klein, Chanel and Tom Ford, among others, changing the way people dress by inspiring a generation with her own signature style. Now, with her relentless imagination and unwavering talent for bringing dreams to life on a page, she continues to raise the bar with her positions as Global Fashion Director of Harper's Bazaar and with her very own self-edited and self-described "laboratory of ideas," the CR Fashion Book, which she launched in September 2012 with the help of long-time friend and collaborator Stephen Gan. The creation of the first issue of CR Fashion Book was filmed by director Fabien Constant and turned into an extremely popular documentary titled Mademoiselle C, released in theaters worldwide in 2013.
Since its inception, the CR Fashion Book has given Carine Roitfeld a platform to discover and promote countless young designers, photographers and artists, as well as extend her international presence and assert her status as a legendary fashion figure who continues to produce inimitable and beautiful content.
Carine Roitfeld's work has been documented in one book: Irreverent, published by Rizzoli in 2011.

Top of page