Last Updated: 2014.03.28
SPRZ NY Grand Opening Today at UNIQLO 5th Avenue Global Flagship
UNIQLO CO., LTD.
to Japanese
UNIQLO today announces the launch of SPRZ NY ("Surprise New York"), within UNIQLO's 5th Avenue store in New York City. This is a new global project featuring a collection of modern art-inspired fashion products - including a collaboration with the Museum of Modern Art (MoMA), intended to inspire and surprise New York, and the world. Designed as a place where art and fashion meet, this new project has attracted considerable public attention since it was first announced on March 4.
UNIQLO's global flagship store in New York is located next to the world-renowned Museum of Modern Art (MoMA) on 5th Avenue in Manhattan, one of the world's premier hubs for fashion, art, and culture. In partnership with MoMA, the second floor of UNIQLO 5th Avenue has been remodeled for the SPRZ NY project. The space has been designed to resemble a museum, with special corners for each artist, and framed displays of T-shirts and other items. In another first, Starbucks has opened an outlet at the location, creating a space to drink coffee, and enjoy art.
The first lineup of products for SPRZ NY comprises around 200 items inspired by artwork from eight world-renowned artists, including well-known pop artists and pioneers in contemporary art. The wide-ranging collection includes T-shirts, polo shirts, light jackets, bandanas, tote bags and more. The lineup also includes MoMA Special Edition items, inspired by artwork from the Museum's collection, and original new designs made in direct collaboration with artists. Products will be available at UNIQLO stores worldwide from today. (Full collection not available at all UNIQLO stores.)
A special website for the SPRZ NY project has been created for people around the world to experience and enjoy SPRZ NY, without making the trip to New York - http://sprzny.uniqlo.com/
■ What Art Means to UNIQLO
UNIQLO believes that individuality comes from people, not clothes. Our UT T-shirt brand in particular has become a means for people to enjoy expressing their individuality, with a wide variety of content and collaborations that have made it the focus of media attention.
MoMA's mission is to help people understand and enjoy modern art. While our specific areas differ, MoMA's dedication to promoting quality art and UNIQLO's commitment to quality clothing are essentially the same ideal. This is what inspired SPRZ NY.
Although fine art has traditionally been seen as highbrow, when expressed through UNIQLO clothing, it becomes accessible and enjoyable for everyone. We consider the SPRZ NY project to be a way for people around the world to enjoy exceptional art, through familiar clothing.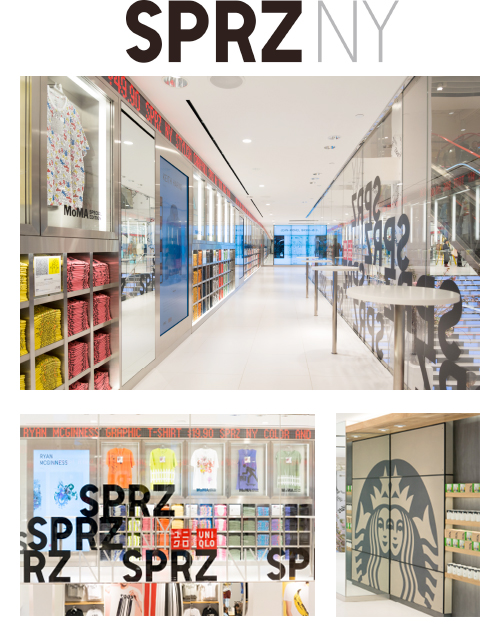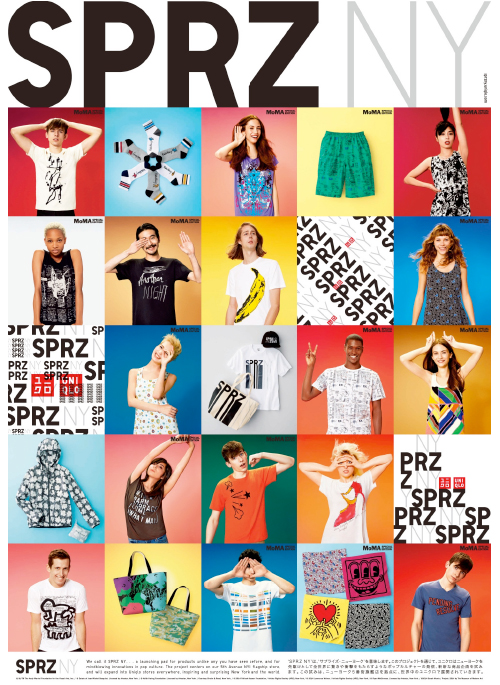 Top of page