Last Updated: 2007.10.10
FAST RETAILING's first mall in Kanto, mina tsudanuma, to open Nov. 9
FAST RETAILING CO., LTD.


( 100KB )
to Japanese page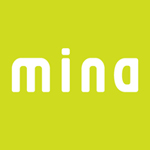 FAST RETAILING CO., LTD., is set to open its first mall in the Kanto Area. Named mina tsudanuma, the mall will open its doors on Friday, November 9, 2007.
mina tsudanuma boasts easy access, with a direct link to Shin-Tsudanuma Station on the Shin-Keisei Line and only five minutes walk from JR Tsudanuma Station. 270,000 people use these stations every day, and the commercial population of the local area within a 5 km radius is approximately 540,000, making this a prime location in a key suburban area of northwestern Chiba Prefecture.
Aiming to make effective use of this location, mina tsudanuma will target mainly young women in their late twenties and thirties who commute to and from Tokyo, and offer an alternative shopping precinct where they can unhurriedly spend their time in total enjoyment.
mina tsudanuma -a "lifestyle community" offering a wide range of unique stores
・ In 1989, U.S. sociologist Ray Oldenburg said that city dwellers needed a "third place," somewhere to complement home and the workplace. With the advancement of computerization, the urban lifestyle has become more stressful and Oldenburg's third place has come to serve as a vital place for relaxation away from the home, office or school. mina tsudanuma aims to become this favored third place - particularly for women - by providing a location where people can relax during their commute and on weekends.
・ mina tsudanuma is based on the "lifestyle community" concept; it is a collection of unique-style stores that encourage shoppers to pursue their own individual styles and hunt for their own treasures. The name Mina comes from the Spanish term for "gold mine," and mina tsudanuma will indeed offer a "mina" of fashions, lifestyle goods and cafes that provide visitors with everything they need to enjoy their daily lives.
More than 13,000m2 (4,000 tsubo) of floor space dedicated to enriching lifestyles - mina tsudanuma, the mall for the whole community
・ With nine floors (eight over ground, one below), mina tsudanuma boasts a floor space of over 4,000 tsubo packed with a wide variety of stores where shoppers can find fashion, knick-knacks and cafes that add a golden edge to their daily lives. The mall will also host the biggest UNIQLO store in Chiba Prefecture, UNIQLO mina tsudanuma (also called TBC), which will offer the full range of UNIQLO products.
・ mina tsudanuma is FAST RETAILING's first mall in the Kanto region, and the company is dedicated to ensuring that it provides a boost for Tsudanuma and the local area, thereby becoming the best known and loved mall in the local community and to other customers.
■ Overview of mina tsudanuma  
Name:
mina tsudanuma
Opening date:
Friday, November 9, 2007
Address:
3-1 Tsudanuma 1-chome, Narashino-shi, Chiba
Building owner:
Shin-Keisei Electric Railway, Co., Ltd.
Operator:
FAST RETAILING CO., LTD.
Site space:
Approx. 2,567.03m2 (approx. 776.52 tsubo)
Structure:
Steel framed; 8 stories above ground, 1 story underground
Total floor space:
15,311.48m2 (approx. 4631.72 tsubo)
Stores:
52
Parking:
Approx. 800 spaces (shared)
Access:
* Direct link (2nd floor) with Shin-Tsudanuma Station, Shin-Keisei Line
* 5 minutes walk from JR Tsudanuma Station.