Last Updated: 2017.02.24
to Japanese page
UNIQLO produces such an amazing number of unique products because our business model unifies the entire clothes-making process from planning through design, production and retail. UNIQLO LifeWear is high-quality, innovative clothing that is universal in design and comfort and made for everyone, everywhere. UNIQLO leverages today's increasingly digital world to communicate directly with customers and instantly transform consumer desires into actual products. UNIQLO is always ready to embrace vibrant change as part of its drive to become the brand that everyone, everywhere loves best.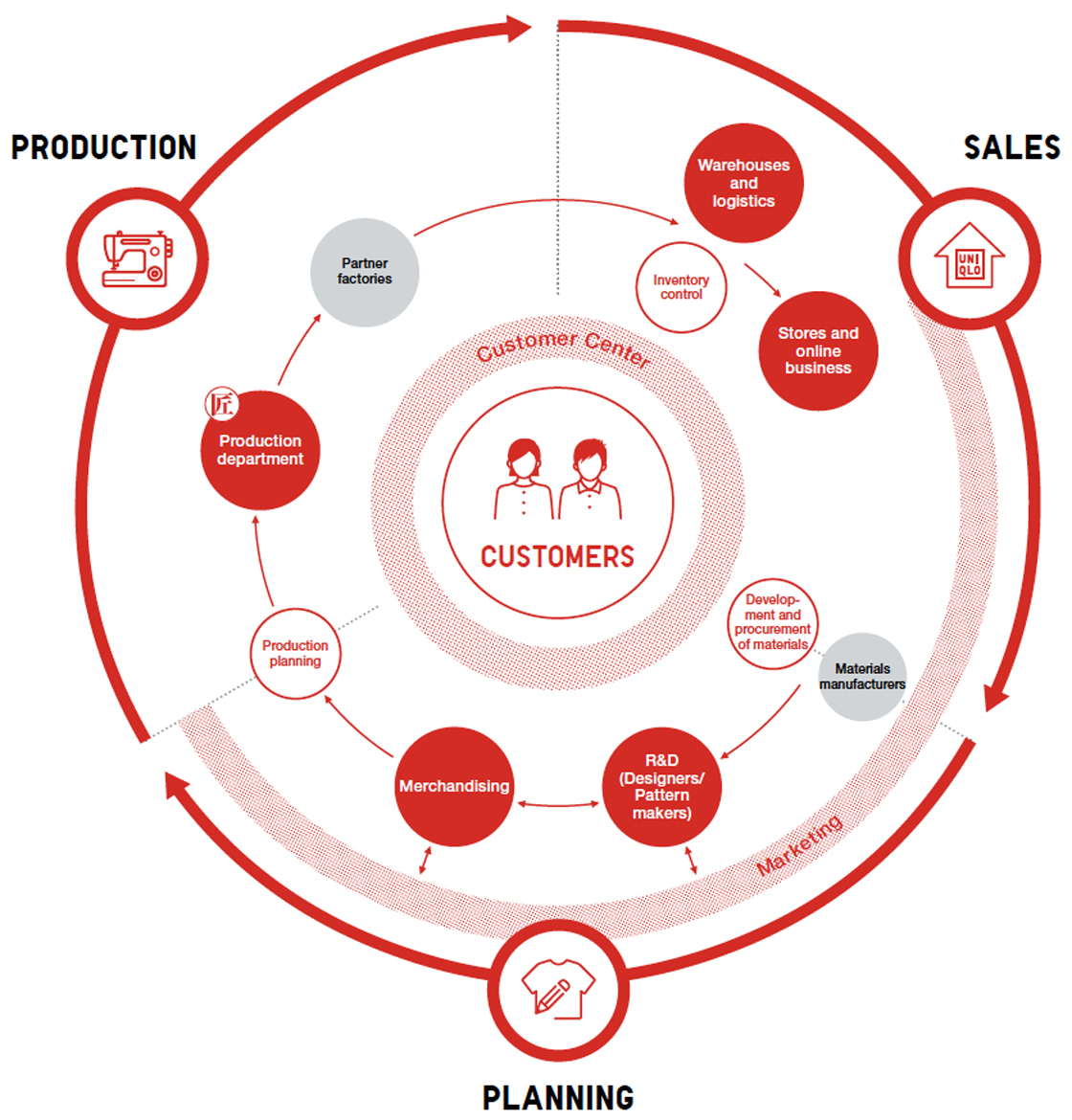 Research & Design (Designers/Pattern makers)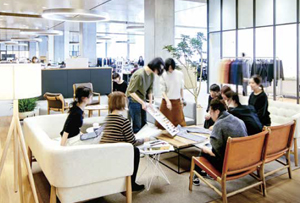 UNIQLO's R&D centers continually research the latest fashions and lifestyles from around the world. They are also constantly on the lookout for new materials.
Concept meetings are held roughly one year before a product's intended launch. On these occasions, R&D meets with representatives from the merchandising, marketing, materials development and production departments to discuss and finalize concepts for upcoming seasons. Then UNIQLO's R&D centers prepare designs and refine samples until each product is decided.

Top of page
Merchandising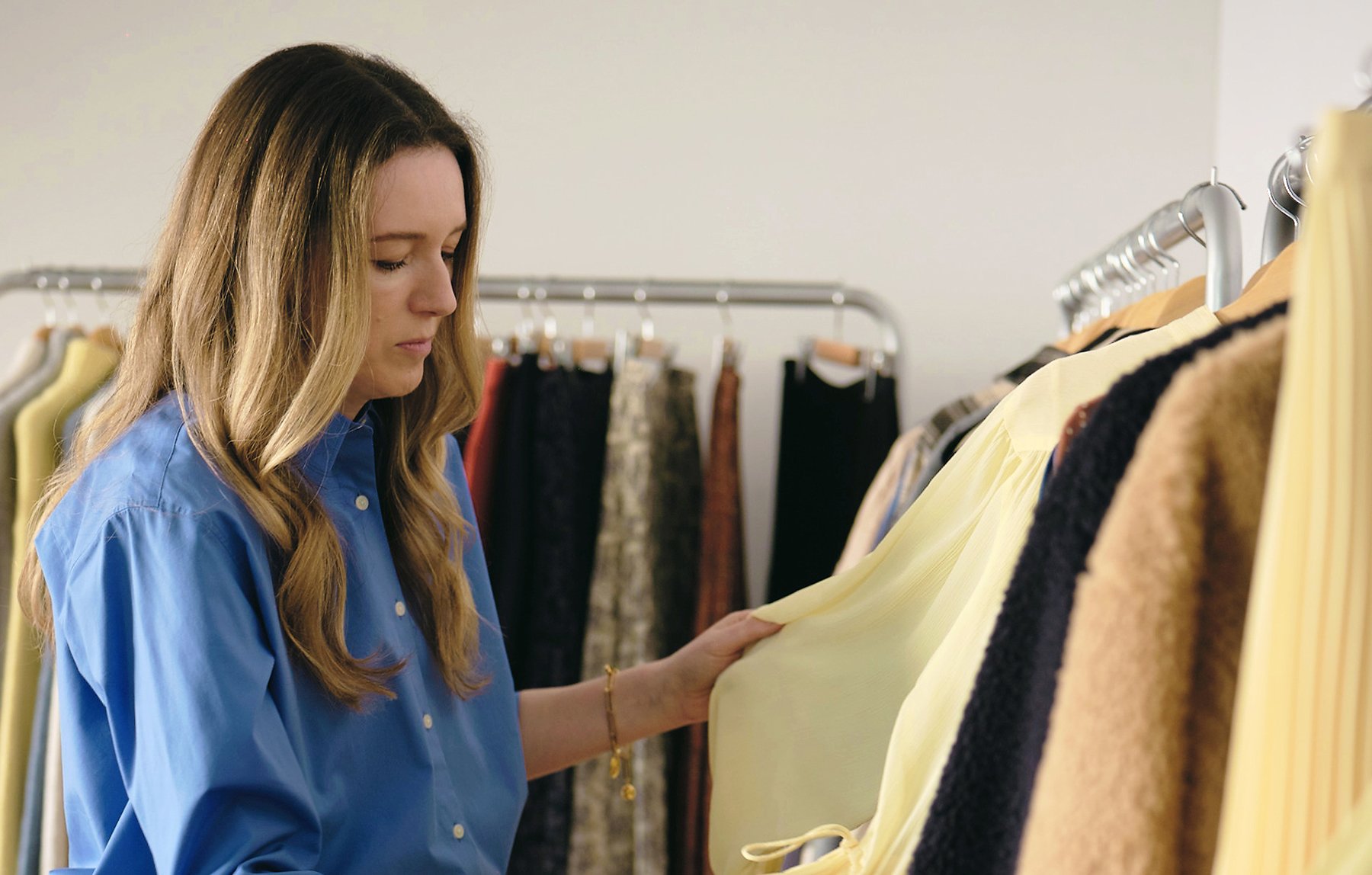 Merchandisers play a vital role from product design through production. After meeting with the R&D designers, merchandisers then apply the concepts for each season to product plans, materials and designs. Next, they decide the product lineup and volume for each season, paying close attention to a detailed marketing strategy. One other important task for our merchandisers is to decide when to increase or reduce production during a season. Any decisions about adjusting production in line with demand are made jointly with the Product Planning Team.

Top of page
Development and Procurement of Materials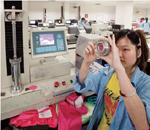 UNIQLO can secure stable, high-volume supplies of top-quality materials at low cost by negotiating directly with materials manufacturers and placing large-volume orders. The materials used for our core items are particularly important. Our in-depth research and experimentation generates multi-layered improvements in the functionality, feel, silhouette and texture of our clothes. For example, we source denim to specific spinning standards and dyeing specifications from the denim industry's reputed Kaihara Corporation. We also develop materials with our strategic partner Toray Industries, a synthetic fiber manufacturer, to create HEATTECH.

Top of page
Production Department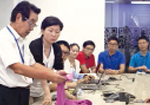 UNIQLO currently deploys about 450 production team staff and textile takumi (skilled artisans) to production offices in Shanghai, Ho Chi Minh City, Dhaka, Jakarta, Istanbul and Bangalore. Production teams visit partner factories each week to resolve outstanding issues. Customer concerns regarding quality are communicated immediately to Production Departments, and improvements are made.

Top of page
UNIQLO Takumi Team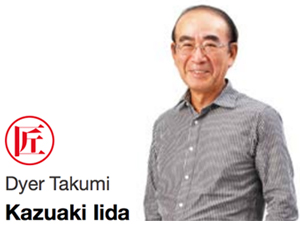 "By offering instruction on dyeing technology at UNIQLO's partner factories, I can encourage workers to embrace a new production management philosophy and improve the factories they work in. Our cultures may be different, but our aim is the same--to make truly good great products. I am proud to be passing on expert Japanese techniques to the next generation of technicians."

Top of page
Production Network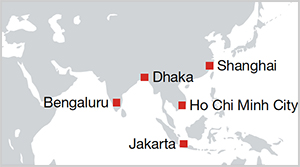 As UNIQLO expands globaly, we have formed business relationships with partner factories in China, Vietnam, Bangladesh and Indonesia. We are looking to expand our manufacturing base by developing relationships with factories closer to UNIQLO stores in Europe, the United States and eleswhere.

Top of page
Inventory Control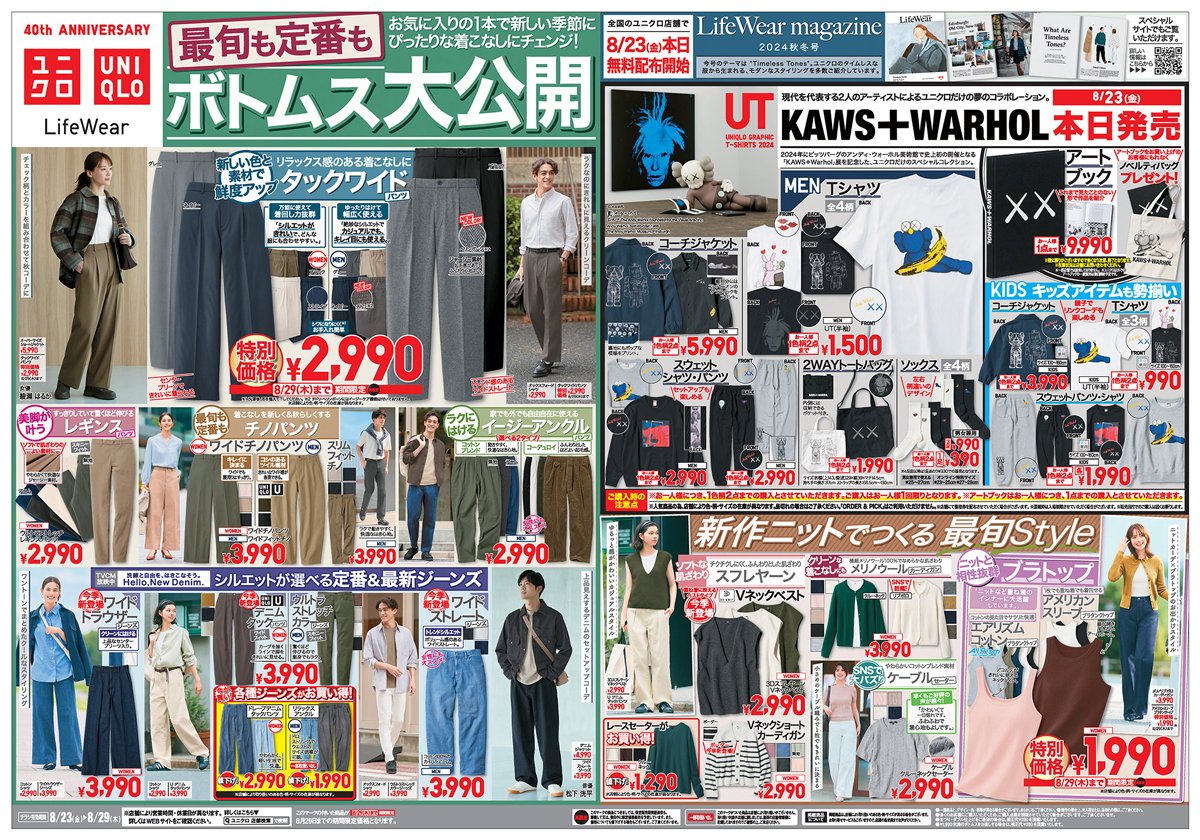 The Inventory Control Department maintains the optimum level of store inventory. It does this by monitoring sales and stock on a weekly basis, and dispatching necessary inventory and new products to fulfill orders. At the end of each season, merchandisers and the Marketing Department work together to coordinate the timing of any price changes to help ensure that inventory sells out.

Top of page
Marketing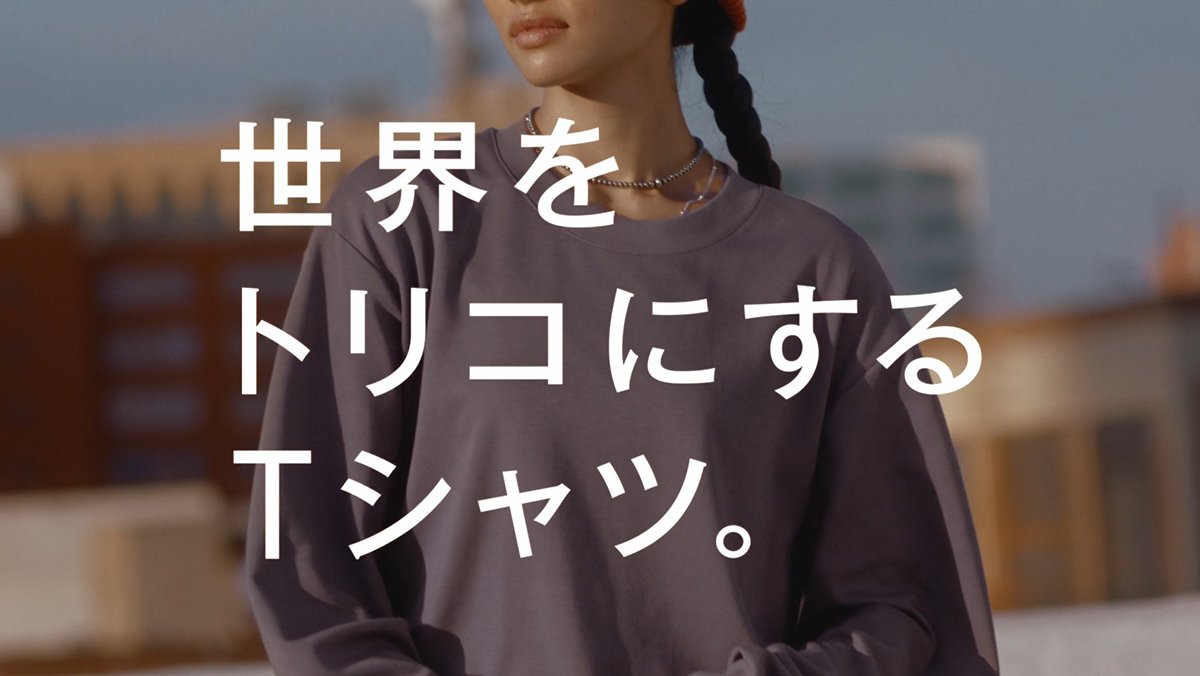 Each season, UNIQLO conducts promotional campaigns for core products such as fleece, Ultra Light Down jacket, AIRism and HEATTECH. During the campaigns, UNIQLO advertises the products' unique qualities and noteworthy features on TV and in other media. In Japan, for example, weekly flyers in the Friday edition of national newspapers, which are delivered to most households, offer 20-30% discounts through Monday to promote new items.

Top of page
Stores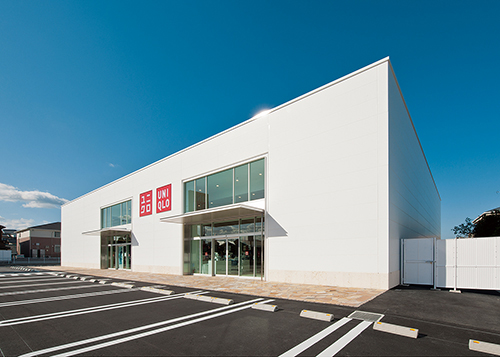 UNIQLO Japan had 837 stores (including 39 franchise stores) at the end of August 2016. Since opening its first store outside Japan in 2001, UNIQLO International has expanded to 958 stores, including 560 in Greater China (Mainland China, Hong Kong and Taiwan), 173 in South Korea, 144 in Southeast Asia and Oceania, 36 in Europe and 45 in the U.S. New store openings have been especially rapid in Greater China and Southeast Asia.

Japan store locator

Global store locator

UNIQLO store openings/closings (Japan)
You can see photos of UNIQLO Japan stores in Photo Library.


Photo Library | UNIQLO Japan
You can see photos of UNIQLO International stores in Photo Library.


Photo Library | UNIQLO International

Top of page
Online Sales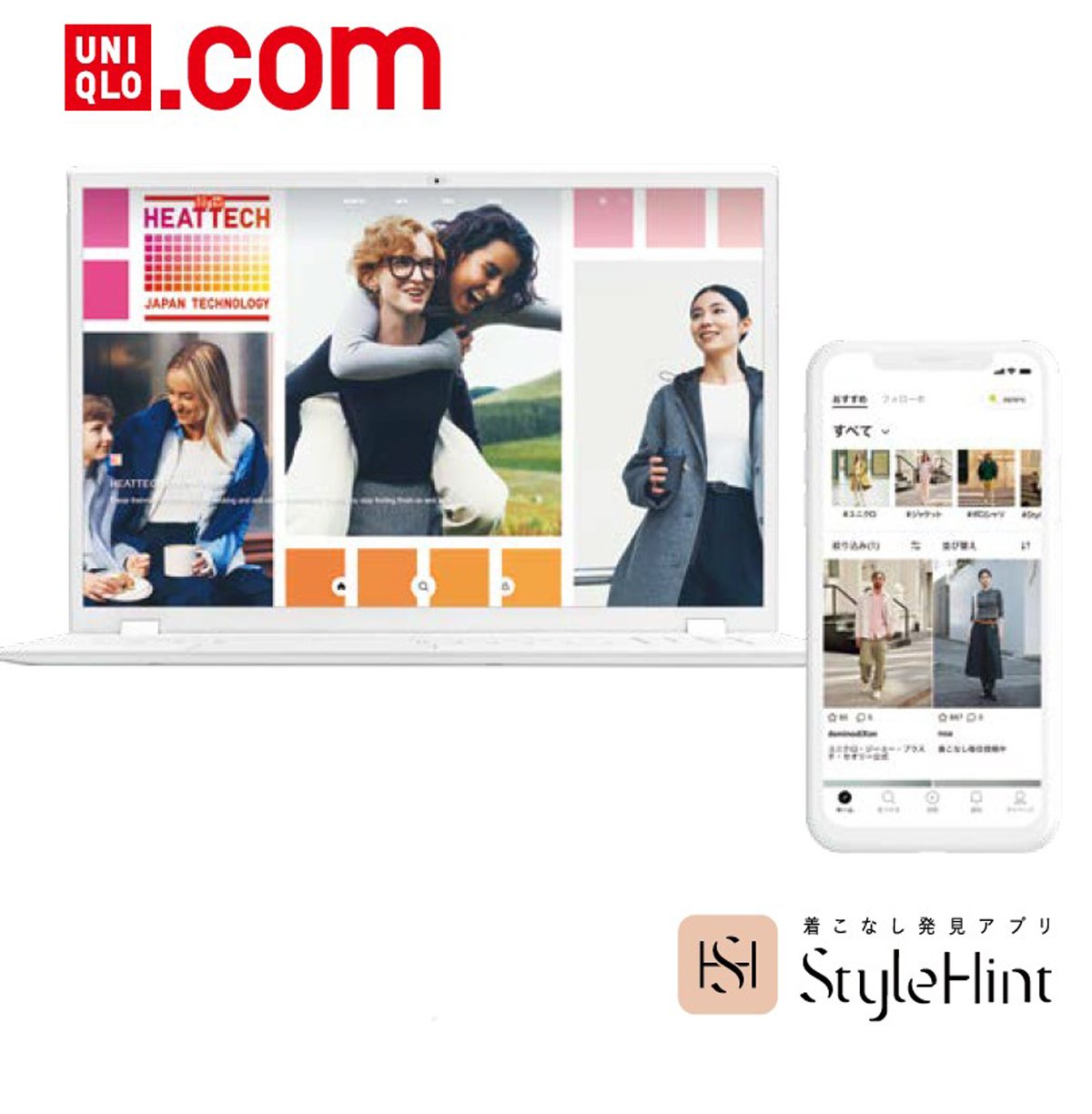 Online sales are increasingly important for UNIQLO. In China and the United States, these sales account for over 10% and 20% of our total revenue, respectively. The online sales operation in Japan accounted for just 5.3% of total sales, or ¥42.1 billion, in fiscal 2016. UNIQLO online sales generate a comparable profit margin to our physical stores, and we expect demand will increase much further as more consumers start buying goods online and delivery services improve.

UNIQLO online store

Top of page
Customer Creation Team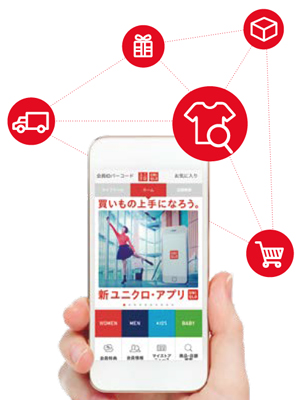 The UNIQLO Customer Creation Team analyzes customer purchasing data to help predict future demand and develop products customers are looking for. The company's expanding online sales operation provides big data on customer search and purchase preferences, which we carefully analyze. The team uses this valuable information to improve the accuracy of calculations such as how much additional volume of core products to order, and to ensure the creation of new products that appeal to customers.

Top of page