Last Updated: 2018.01.11
to Japanese page
Company Introduction
Name:
G.U. CO., LTD.
Established:
September, 2008
Location:
Midtown Tower 7-1, Akasaka 9-chome, Minato-ku, Tokyo 107-6231 Japan
Line of Business:
The design, manufacture and retail of GU brand clothing and other goods.
Number of Stores :
383 stores (As of November 30, 2017)
100% consolidated subsidiary
Sights Set on ¥1 Trillion Annual Sales
In October 2006, GU opened its first store, in Chiba, Japan. While that store attracted a great deal of interest at its launch, the next two years were touch and go. GU got a big break in March 2009 with the launch of its hugely popular ¥990 Jeans. Customers were lining up outside stores at opening time.
Once the ¥990 Jeans boom died down, the going got tough once again--customers viewed GU as simply a cheaper version of UNIQLO. I became CEO in 2010, and in 2011 we opened the GU flagship store in Ikebukuro. I declared that "GU would do what UNIQLO couldn't." We shifted our focus from being a low-cost brand to being a fashion-oriented one. There was untapped demand for fast fashion in Japan and few established players. In spring 2015, GU's new Gaucho Pants became an instant hit and today, we offer a steady stream of new fashion items. New store development is also proceeding smoothly. We boasted a network of 340 stores in Japan, and 10 stores in Shanghai and Taiwan, at the end of August 2016. The first GU stores opened in Hong Kong in March 2017 and enjoyed a great success.
GU's overriding aim is to explore uncharted territory as a fashion brand. Over the next decade, we are determined to grow GU into a one-trillion yen company by overhauling our corporate structure, brand positioning and supply chain.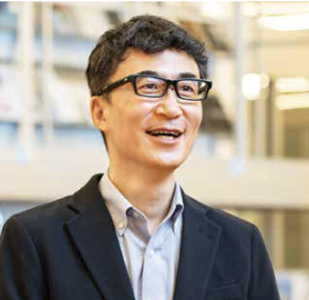 Osamu Yunoki
Chief Executive Officer
G.U. Co., Ltd.

http://www.gu-global.com/
Latest Update

GU to Open First Oversea Store in Shanghai (2013.08.28)

GU Spring / Summer 2013 Business Strategies (2012.03.05)

Top of page