Last Updated: 2017.05.12
to Japanese page
A New Era, a New Industry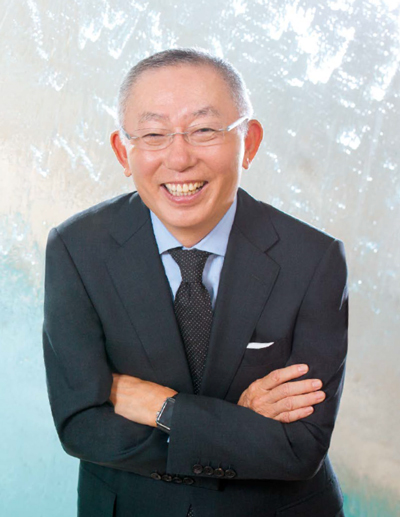 Impressive UNIQLO profit growth helped propel Fast Retailing revenue and profit higher in the first half of fiscal 2017 (September 2016 through February 2017). While UNIQLO Japan reported a modest increase in profit, UNIQLO operations in the Greater China region and Southeast Asia recorded extremely strong profit gains. For me, seeing UNIQLO develop into a global brand that is respected and loved by customers across the globe is a source of great pride and joy. I believe UNIQLO's healthy global expansion is testament to the brand's pursuit of ultimate LifeWear clothing for every day, and a fundamental desire to create clothes that enrich people's lives.
The size of the middle-income population is growing rapidly in Greater China and other parts of the Pacific Rim as underlying economies expand and develop. UNIQLO maintains a strong edge over other retail competitors because it has already established solid operational platforms in relevant markets. We intend to continue opening large numbers of new stores to ensure consistent strong growth, and help position UNIQLO as the No.1 brand in individual nations and regions around the world.
In February 2017, we opened our new UNIQLO CITY TOKYO global headquarters in Ariake, Tokyo. The expansive more than 16,500m2 open-plan office enables us to concentrate talented personnel and information on the latest fashion trends and technologies from all over the world in one effective location, and we are already starting to do some exciting work. The new environment should encourage our employees to test new ideas and unleash their creativity, resulting in a strong flow of new revolutionary products and unique services. UNIQLO CITY TOKYO is designed to facilitate faster and more direct communication, so we can all make speedy decisions and take immediate action.
Global industrial structures are changing radically as digitalization heralds a new era in which information can be instantly amassed, and deeply analyzed using artificial intelligence (AI) technologies. Traditional industries that fail to embrace advanced information technologies will not survive. That's why we are creating a new business model that focuses on the commercialization of information. Today, we face formidable opponents not only from the retail and apparel sectors but also from completely unexpected fields, and we can't ward off these competitors using traditional methods. Fast Retailing has responded by transforming itself into a digital consumer retailing company, a company that encourages close two-way communication with customers and uses that information to quickly create the exact products customers want, and deliver those products directly to customers via our own distribution network. In essence, we are creating a new customer-centric industry.
Fast Retailing has always worked actively to fulfill its corporate social responsibility through the clothing business but now we must also strive towards a higher and more comprehensive goal of helping create a sustainable society. Having made the creation of a sustainable world a key vector for our operational activities, we ensure sustainability features strongly in business decisions by assessing the potential contribution each item of work can make towards achieving this goal. I believe this approach can also unearth new value. We remain committed to the challenge of making the world a better place through clothes.
May 2017



Tadashi Yanai
Chairman, President and CEO

Top of page