Last Updated: 2015.02.19
to Japanese page
LifeWear A New Kind of Clothing

UNIQLO: Loved around the World
Comfortable Everyday Clothing, Made for All
We opened the first UNIQLO store in June 1984: 30 years ago now. Since that day, UNIQLO has worked hard to create everyday clothes for a better life. Our LifeWear concept epitomizes that long-standing commitment. Created and designed entirely by UNIQLO, LifeWear is a truly new category of clothing.

If you look at the history of fashion, Europe invented the dress. Then, in the United States, work clothes evolved into jeans, while undergarments became T-shirts. Casualwear and sportswear followed. In Japan, we still refer to these items as "Western clothes"--we've only worn them for a few generations. UNIQLO, with its Japanese DNA, is in a strong position to develop new clothing concepts, unfettered by historical fashion norms. LifeWear is one such concept. LifeWear is high-quality, fashionable, affordable, and comfortable everyday clothing, which we continue to improve by developing and procuring revolutionary new materials and refining our designs.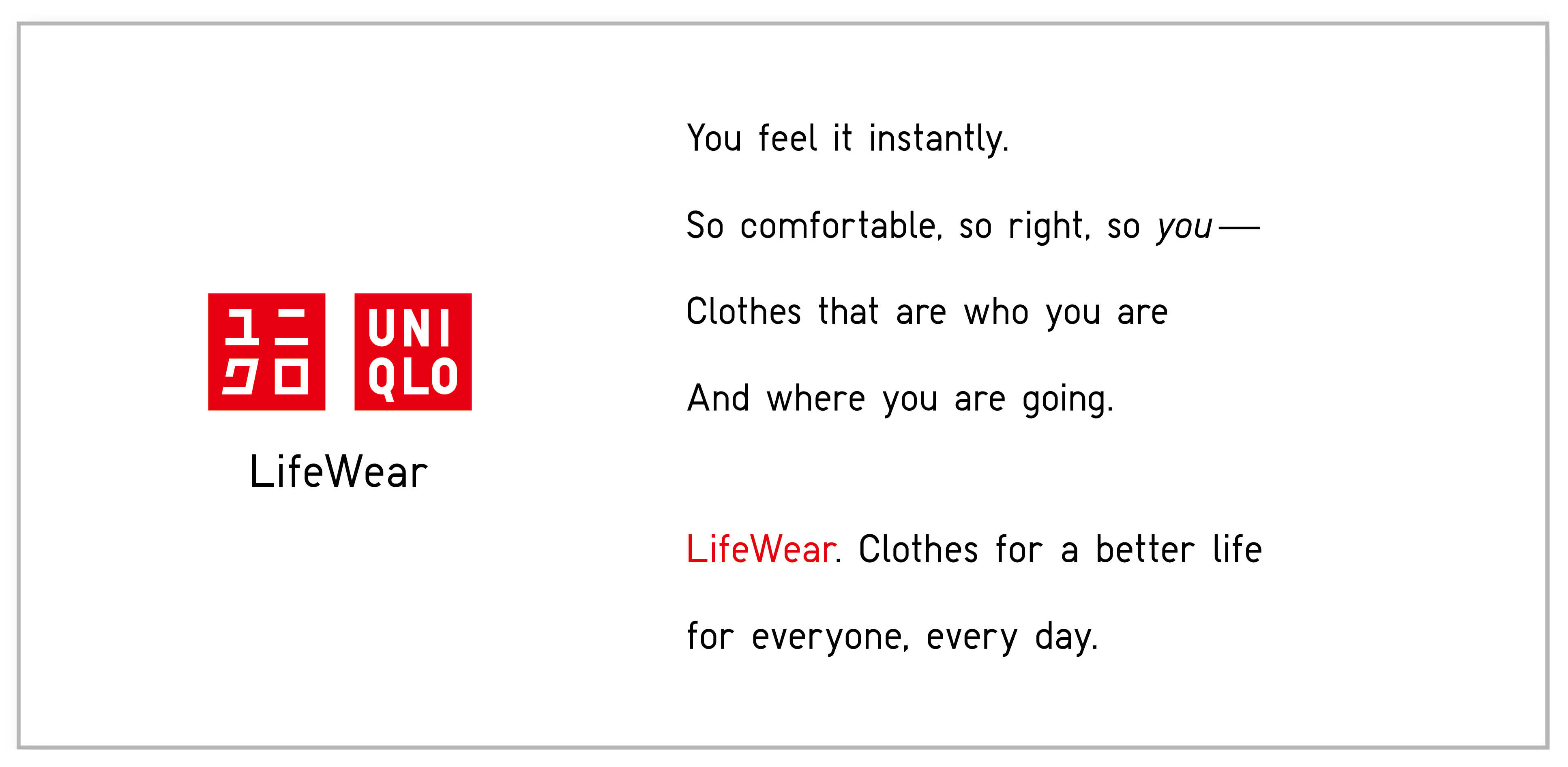 UNIQLO's Growing Worldwide Popularity
When we opened our first store outside Japan, in London 14 years ago, local customers didn't really seem to understand the UNIQLO brand concept or clothing style. We worked hard to communicate our LifeWear concept, and now we enjoy a loyal, worldwide customer base. I believe this is because LifeWear is precisely what people the world over want from their clothes. Customers are impressed by the comfort and quality of UNIQLO items the minute they try them on. We are attracting many new UNIQLO fans, who say they are amazed by the comfort of our everyday clothing and our attentive in-store service.
Continuing to Impress the World
As part of our strategy to boost the global popularity of the UNIQLO brand, we are improving product development by opening full-fledged research and design (R&D) centers in the major global fashion cities of New York, Paris, London, Tokyo and Shanghai.

Our quest to develop new revolutionary materials with strategic partner Toray Industries (a major manufacturer of synthetic fibers) continues in earnest. Several Toray employees have relocated to the UNIQLO Tokyo head office to facilitate enthusiastic discussion of potential new materials.

We have injected fresh vitality and originality into the UNIQLO brand by seeking new collaborations with diverse designers and partner companies. Our inspired joint project with New York's Museum of Modern Art (MoMA) has successfully boosted UNIQLO's visibility worldwide: we offer a range of Ultra Light Down, sweatshirts and T-shirts sporting designs from both cutting-edge artists and established pop masters such as Andy Warhol and Keith Haring. In Europe, UNIQLO's collaboration with French fashion icon Ines de la Fressange was a great success, with some products selling out on the day they launched.

UNIQLO also continues to promote the core basic items that fueled much of its original success. Many global consumers now readily recognize our flagship HEATTECH, Ultra Light Down and AIRism ranges. As we refine our products even further, I believe they will also grow to love our other core items, including jeans, pants, shirts, and sweaters.
UNIQLO International: Driving Future Growth

Asia Leading the Way, United States to Follow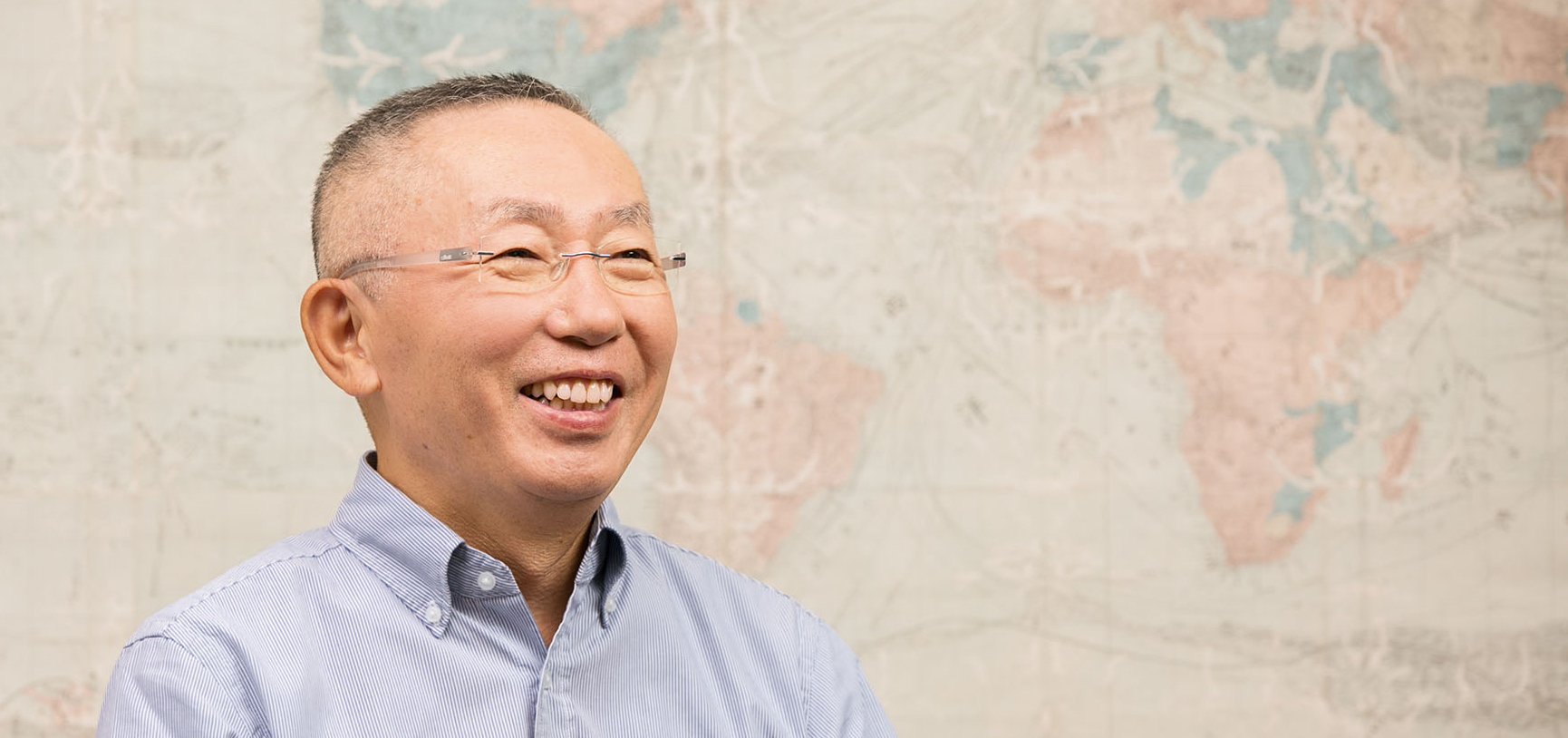 Greater China Revenue Tops ¥200 Billion for the First Time
UNIQLO International is the clear driver of current growth for the Fast Retailing Group. Two hundred new stores are scheduled to open in fiscal 2015, with Greater China and other parts of Asia expected to perform strongly. Within the next couple of years, we expect revenues at UNIQLO International to surpass those of UNIQLO Japan.

Revenue in Greater China (Mainland China, Hong Kong and Taiwan) topped ¥200 billion in fiscal 2014. With 374 stores at the end of August 2014, UNIQLO has established a solid operation in Greater China offering strong growth potential, and a strong operating margin of 11.9%. Moving forward, we plan to open 100 stores annually until we reach 1,000 stores, and then target 3,000 stores in the medium term.

With 133 stores at the end of August 2014, UNIQLO South Korea continues to generate strong growth. In fact, UNIQLO has proved so popular that it has been named South Korea's No.1 fashion brand, ahead of all international rivals.

In Southeast Asia and Oceania, UNIQLO had expanded to 80 stores at the end of August 2014. The huge success of the first store in Australia, opened in Melbourne in April 2014, points to the brand's strong potential there.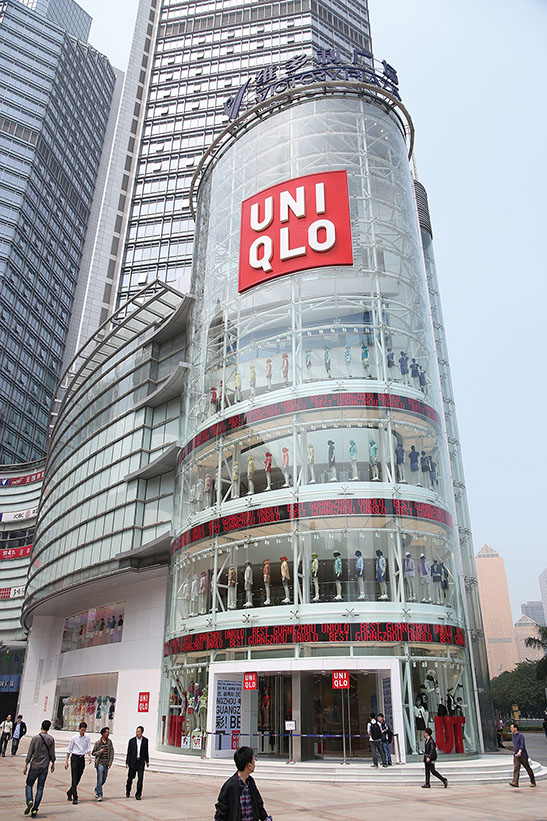 Victory Plaza Store (China)
Exciting Opportunities for UNIQLO in the U.S. Market
As the world's largest consumer nation, the United States offers the most exciting opportunity for UNIQLO outside Asia. But determining how to develop the brand and build a profitable business there is a huge challenge.

Our three prominent New York stores are attracting more customers each year, and generating double-digit sales growth. Since the opening of the Fifth Avenue global flagship store in 2011, New Yorkers have clearly embraced the UNIQLO brand. We plan to open 20 to 30 new stores annually for the time being, but eventually want to accelerate that to 100 stores per year. I view the many invitations we receive from retail developers as proof that people in the U.S. realize UNIQLO is here to stay and has great growth potential.

Having said that, the UNIQLO brand is still not as broadly recognized in the United States as it is in Asia. Naturally, this poses many challenges, but I am confident that our predominantly American management team, with its extensive knowledge of the market, will swiftly get the U.S. business into the black. After that, we plan to accelerate our expansion, and ultimately become the No.1 apparel brand in the United States.
New UNIQLO Stores in Major European and Global Centers
In Europe, we have concentrated on opening new stores in major cities. Our first German store, opened in Berlin in April 2014, was a success, and we plan to open our first Belgian store in Antwerp in fall 2015. This is all part of our strategy to advertise our LifeWear clothing concept and gain new UNIQLO fans in Europe's major urban areas. In order to become the world's No.1 brand, we must extend our reach in a similar way to cities across the globe.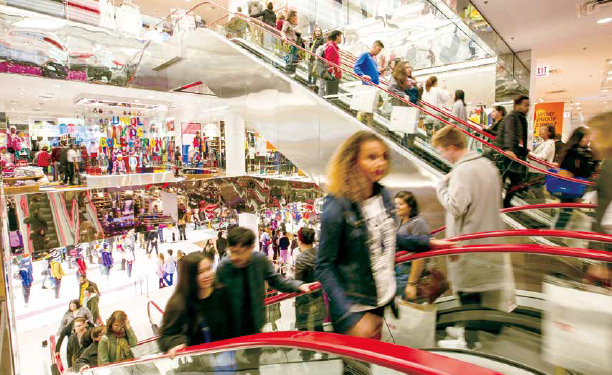 Berlin Tauentzien global flagship store
Merging Real and Virtual Retail

Revolutionizing the Retail Industry
A New Supply Chain that Merges Our Real and Virtual Businesses
Retailers should aim to offer better services by combining virtual and real resources and enhancing their mutual functionality. Fast Retailing wants to be a pioneer in facing this challenge. The internet revolution, including the instant global sharing of information, initially transformed IT and the finance industry. Now, it has also inspired fashion, apparel and retail businesses to instigate fundamental changes that will become increasingly apparent over the next few years. Many people expect virtual storefronts (online retailing) to expand, and physical store networks to shrink, but I don't agree.

UNIQLO has already established a successful SPA (Specialty store retailer of Private label Apparel) business model spanning the entire clothes-making process. Now we need to build on this to create a comprehensive, viable and efficient global supply chain.

As information flows accelerate, so does product processing. This puts distribution systems right in the spotlight. As a first step towards transforming our distribution system, we have enlisted the help of Daiwa House Industry, one of Japan's largest home builders, to help construct a state-of-the-art distribution center in a prominent Tokyo location. By revolutionizing distribution systems worldwide, we hope to create an entirely new way of shopping. If a store runs out of a particular product a customer wants, we can order it from our virtual store and deliver it to that customer by the time they get home! This is an extremely exciting prospect, and not an impossible one if we can successfully merge and maximize the potential of our real and virtual businesses.

For us, the age of the internet represents a huge opportunity to transform and develop our retail business. I am eager to explore and experiment with these new possibilities. Industries are changing worldwide, and we, as a global company, are ideally positioned to be at the forefront.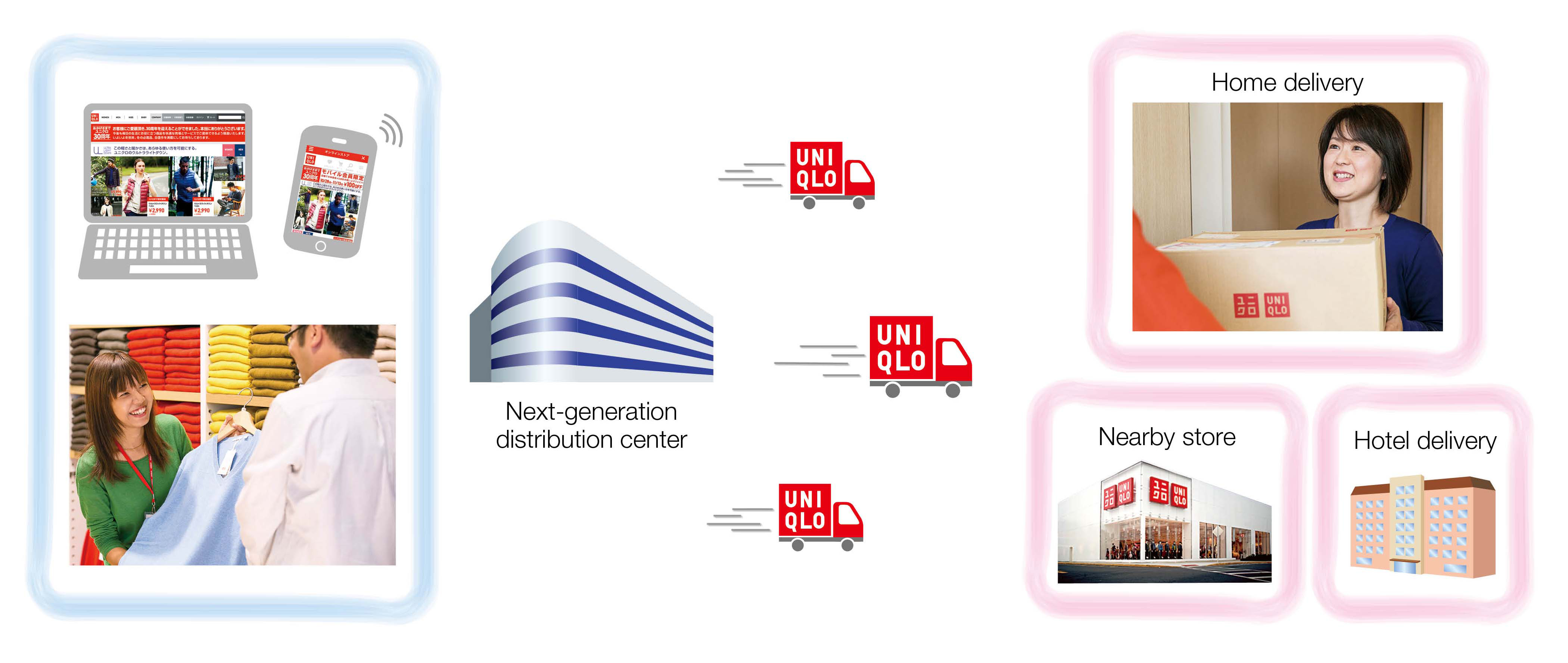 Local Stores, Managed by Local Employees

Dramatic Changes in the Management of UNIQLO Stores
From Centrally to Locally Managed
We are changing our approach to the management of UNIQLO stores dramatically. Our chain of centrally managed retail stores, which has spearheaded UNIQLO's growth up to this point, is currently being transformed into a group of individual stores managed by empowered local employees. This has been motivated by the broad success of our employee franchise stores*1. Employee franchise stores tend to perform well because of their strong community focus. They know their customers well and have a better grasp of local needs. Franchise store managers embrace Fast Retailing's corporate vision, values and culture, and local employees feel secure in their positions and in their prospects for long-term employment.

In order to encourage our directly operated stores to achieve a similar level of managerial skill, we introduced a new regional employee system*2 in spring 2014. The system is designed to increase the responsibility of individual staff members and enhance their personal growth in the UNIQLO workplace. Our aim is to expand the number of regional employees in directly operated stores to roughly 50% within a few years. There is no reason why, in the future, we can't extend this system beyond Japan as well.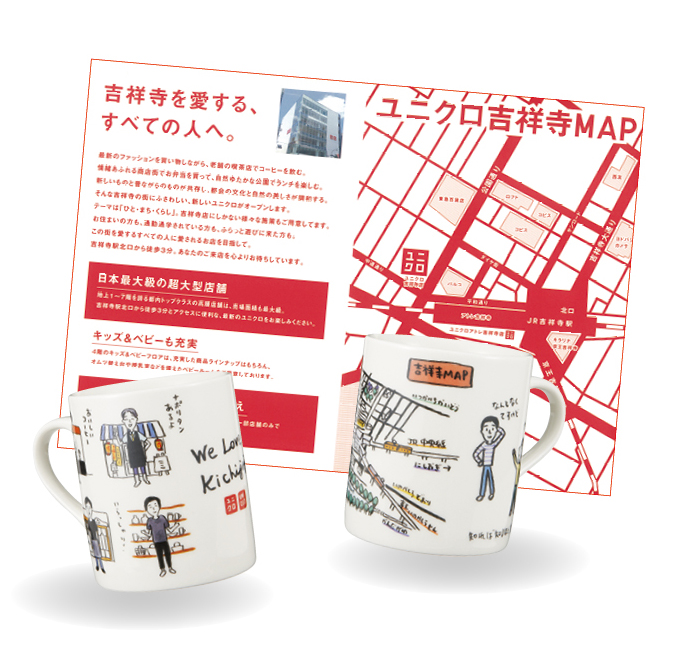 The UNIQLO Kichijoji global hotspot store, opened in October 2014, is a great example of a community-focused store. A range of fun ideas proposed by local staff was incorporated into the opening events, including in-store displays which referenced Kichijoji's strong manga culture. We also gave customers a commemorative mug designed by a local illustrator. We want to repeat this experience with other new stores, so local customers can really enjoy shopping in a community they know and love.
*1 Under UNIQLO's employee franchise system, experienced store managers take on independent management of their store.
*2 Regional employees are staff members with full benefits and flexible hours in stable placements in their local regions.

GU: Our Second Pillar

Revenue Tops ¥100 Billion
Fast Fashion Brand from Japan Aiming to be No.1 in Asia
Revenue at our low-priced GU casualwear brand topped ¥100 billion in fiscal 2014, just eight years after the very first GU store opened in October 2006. Such rapid growth is rarely seen in the retail industry; it is a great achievement. In a short span of time, GU has managed to carve out an identity in the Japanese market as a brand offering low-priced fun fashion. Like fast fashion companies from Europe and the U.S., GU wins the hearts of consumers by enabling them to mix and match outfits freely, and to enjoy fashion without spending a fortune.

Although GU still has plenty of room to grow in the Japanese market, we decided to expand our horizons by opening the first GU store outside Japan in Shanghai in September 2013. We opened our first store in Taiwan in the fall of 2014, and the response was fantastic. I sense that, like UNIQLO, GU has the potential for strong expansion in Asia. As a fast fashion brand from Japan, GU has an advantage in Asia over rivals from Europe or the U.S. GU designs offer the perfect balance of fashion trends, basic functionality and attention to detail. GU clothes also incorporate an element of Japanese kawaii (cuteness) that is likely to appeal to Asian consumers, and help the brand establish itself as the Asian fast fashion leader.

To ensure consistent growth, we will improve the development of fashionable GU clothing, and greatly expand the total number of items. GU can draw on the expertise of UNIQLO, Theory, Comptoir des Cotonniers and J Brand. The Fast Retailing Group stands firmly behind the GU brand.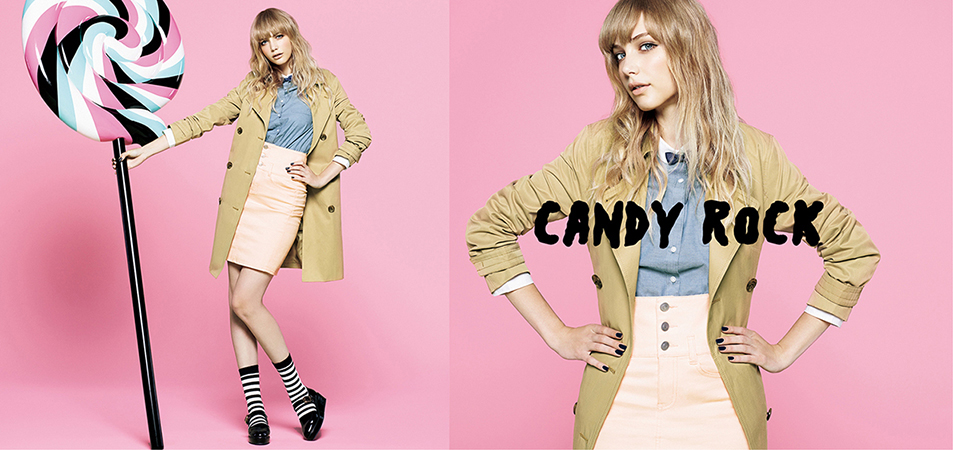 To Be a Top Global Company

Sights Set on ¥5 Trillion Revenue, ¥1 Trillion Operating Profit
Fast Retailing strives to change clothes, change conventional wisdom and change the world. To that end, we embrace our quintessentially Japanese values, including the passionate pursuit of perfect clothes, attentive customer service, diligence, and teamwork. We also encourage all employees to think and act like a business manager each and every day. In order to become the world's No.1 casualwear brand, with revenue of ¥5 trillion and operating profit of ¥1 trillion, it is vital that employees worldwide pursue challenging targets, and live by our Global One, Zenin Keiei management principles.
Giving Back to Society through Our Clothes
CSR is as important to us as our core business, and we have proven that we can make a difference with our clothes. Our CSR activities include the All-Product Recycling Initiative and our Grameen UNIQLO social business in Bangladesh. We also endeavor to help partner factories improve their workplaces and protect the environment.
M&A to Strengthen Our Operations
M&A can help secure new sources of Group growth, particularly when a brand with cutting-edge expertise in our main business of clothing and accessories generates strong synergies. For instance, we have applied experience gained from our U.S.-based J Brand premium denim label throughout UNIQLO's product development. We also look for labels which, with the benefit of our Group's infrastructure, can be developed into global brands. M&A will become more important as we expand our global reach.
Strong Performance = Strong Dividends
Our policy is to offer high dividends that closely reflect business performance. We use profits to fund future growth, while retaining earnings to ensure healthy finances and provide good shareholder returns. In fiscal 2014, we paid an annual dividend of ¥300. Rewarding shareholders remains one of Fast Retailing's most important objectives.

Top of page