Last Updated: 2017.11.09
to Japanese page
A new industry, a new era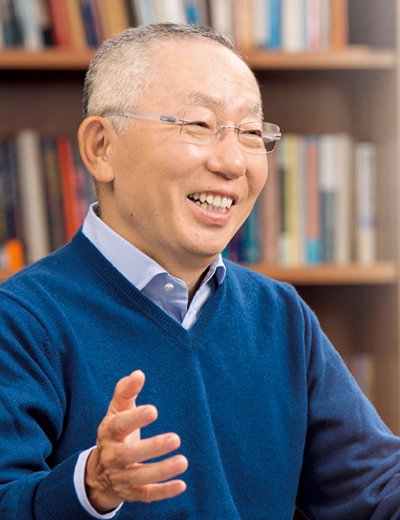 Fast Retailing has made a bold decision. In today's world, information is conveyed instantly to customers via the internet, and the digitalization of industry enables that instantly obtained information to be thoroughly analyzed by artificial intelligence. New companies with new business formats such as Google and Amazon are expanding their share of the retail industry and entering other new industries. How should Fast Retailing evolve as a company in this rapidly changing era? How do we gain a competitive edge over new entrants to ensure survival? As the structural demarcations between industries and companies continue to dissolve, we have determined to transform ourselves into a new type of digital consumer retail company that works, first and foremost, for customers, and can successfully turn information into superior products.
To that aim, we launched the Ariake Project, tasked with comprehensively reforming our business processes, and revolutionizing our entire supply chain to facilitate the rapid commercialization of customers' latest desires. We are actively exploiting the latest technology to create a new type of industry capable of creating both world-class clothing and world-class information. The new UNIQLO CITY TOKYO head office, opened in Ariake, Tokyo in February 2017, attracts highly talented personnel from all over the world. Already, this exciting new head office is originating many epoch-changing and highly attractive UNIQLO products and services.
Fast Retailing achieved a record high corporate performance in the year ending August 31, 2017. Thanks to impressive profit gains from UNIQLO operations in Greater China, South Korea, and Southeast Asia & Oceania, UNIQLO International has developed into the Group's core business, and Fast Retailing has its sight fixed firmly on maximizing its growing international reputation. Economic development around the Pacific Rim is fueling an expansion of middle-income populations with a higher propensity to consume. This represents a great opportunity for UNIQLO, which has already established a firm operational platform in the region. UNIQLO LifeWear is recognized and highly appreciated by customers around the world as ultimate everyday wear that can enrich people's lives. We have pledged to continue developing clothes that are minutely tailored to people's daily needs, and clothes that carve new value.
We are also determined to help progress the creation of a sustainable world. Within the clothes-manufacturing process, we are pursuing attentive initiatives to improve factory working environments, uphold worker rights and protect the environment. More broadly, we also operate our All-Product Recycling Initiative, and promote the advancement of women in the workplace, the employment of people with disabilities, and refugee support. We are fully invested in the urgent and earnest challenge of making the world a better place through clothes.
November 2017



Tadashi Yanai
Chairman, President and CEO

Top of page