What Diversity Means to Us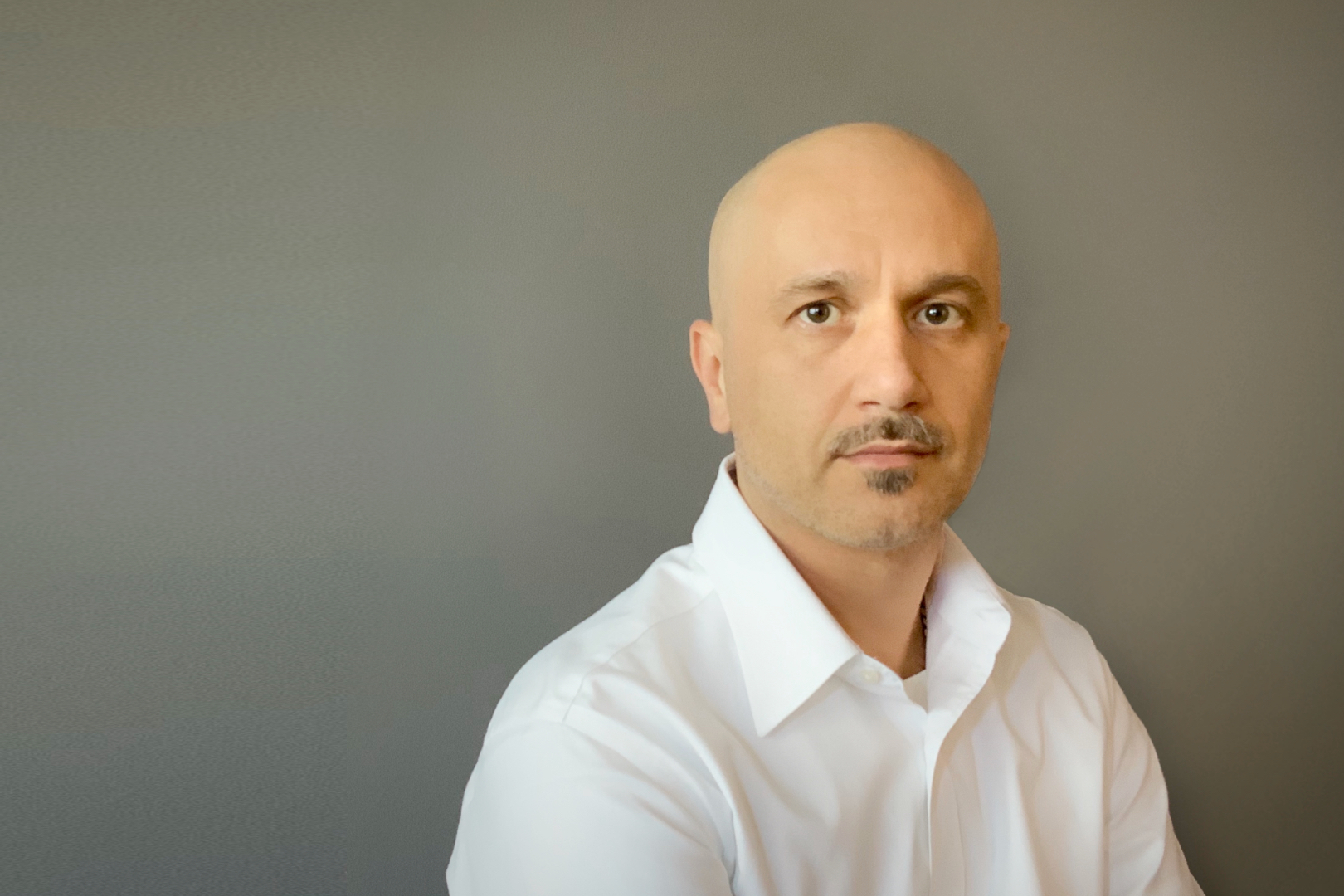 Embracing the Inclusive Future of the Apparel Industry
Julius Miu VMD Manager for Europe, UNIQLO Germany
Respecting Individuality and Differences
I joined Fast Retailing in 2014, when the first UNIQLO store in Germany opened in Berlin. Since my first day here, I have been engaged in creating the best customer experience I can by producing high-quality visual environments for our stores. I am responsible for the visual merchandizing in Germany and other European markets. My professional specialty is enabling customers to feel comfortable and welcome as they visit us.
I have been in the retailing industry for 24 years, and I enjoy working for UNIQLO. That's because it is a real, down to earth and visionary environment.
One reason I joined our company is because I was impressed by its principles. UNIQLO offers LifeWear that is "made for all" of the people in this diverse world. It fits with my vision of the future of the apparel industry and how I think.
Building and Empowering Our Team with Great Respect for Each Other's Identity
When I joined UNIQLO, we started with my team of eight people, each one from a different culture and speaking different languages. It was a diverse team from the beginning and we all felt it natural to be around one another. Today we continue to empower each other's individuality by simply respecting each other's talent, points of view and work. Each individual member broadens and strengthens our core values.
The power of this mindset has a considerable echo in our work environment. For instance, we welcomed a new stylist to our team with an excellent taste in colors. She has hearing difficulties, so we created a workplace where she would not experience any barriers. My team naturally started to learn sign languages. We wanted to make it easier to understand each other, and we all benefitted. Our new way of thinking and communicating in sign language allowed us to see things from a different perspective. It broadened our horizons.
We work hard to achieve our goals. We often tell ourselves, "Don't be easily satisfied. Even if the current situation is in good order, always think about whether we can make it better. And let's do it!". So we try our very best to achieve higher quality in everything we do, right down to the most minute details. We love what we create every day!
These principles reflect how I live my life, but I think they also illustrate our style of engaging with diversity and inclusion. It has been like that right from the beginning with us.
Constantly Working to Remove Barriers for Greater Mutual Understanding
The benefits of being inclusive to new team members are strongly felt in the stores. They improve our customers' experiences in many ways. For example, we identified various actual and potential barriers that existed across the whole company. One of them was the written instructions we provide to stores for their merchandizing displays.
We learned that instructions can be easier to understand if they are expressed in more detail. Sometimes guidelines are written from a specific perspective, which can make it difficult for people with different backgrounds or levels of knowledge to understand clearly. So we changed them. Instructions are now written in a clear and precise way. By removing this barrier, we have highly motivated team members. There is less frustration caused by misunderstandings.
We have generated more positive results: we are more efficient in utilizing our time because we eliminated the time potentially spent on additional instructions and meetings for further explanations. In corporate language, you might call this a "process of inclusion" or "enhanced operational efficiencies." But for us, it's just one of our everyday engagements aimed toward providing equal opportunities for everyone.
No Room for Exclusion or Discrimination, Open to LGBTQ+ and Diverse Backgrounds
My personal experiences may have contributed to cultivating an open-minded environment. If there's a barrier, I see it as a chance to overcome it. It is an opportunity to achieve a better mutual understanding with those around me.
The Cold War ended when I was a teenager. I moved to Germany with my parents. In those days, various discriminations existed in the country where I was born. One of the reasons of moving to Germany was to escape from such discriminations. The frightening experiences that I went through when I was very young strengthened my visions and enthusiasm to pursue them.
I strongly respect other people's individual identities. I do my best to always follow the principle of treating others the same way you would like to be treated. Everyone needs to feel accepted and understood. Treating people with respect is the first necessary step towards acceptance and understanding. I appreciate that UNIQLO values the same important principles.
At work, my colleagues and I try to create an overall environment where being open to LGBTQ+ people is natural. People are not defined by their sexuality. In fact, we have many people with different backgrounds at our company.
I have experienced personally the extreme importance of being open minded and respectful of others. I know the dangers of having fixed expectations of what others are or ought to be. It makes it difficult to see things from different points of view. It also makes it difficult to evolve. That's why we work hard to be more open minded and respect each other's individuality and differences.
UNIQLO never allow discriminatory cases in which a person refuses to accept someone because of the differences in their backgrounds, and also never allow any discriminations arising from the lack of understandings or considerations. Everybody can be open about one's individuality and personalities when working, and everyone accepts each other's characters. Such workplace culture is rooted in UNIQLO. The future of UNIQLO and the apparel industry as a whole will continue to improve much more by having an abundantly diversified working environment where many and various individualities and talents come and join.