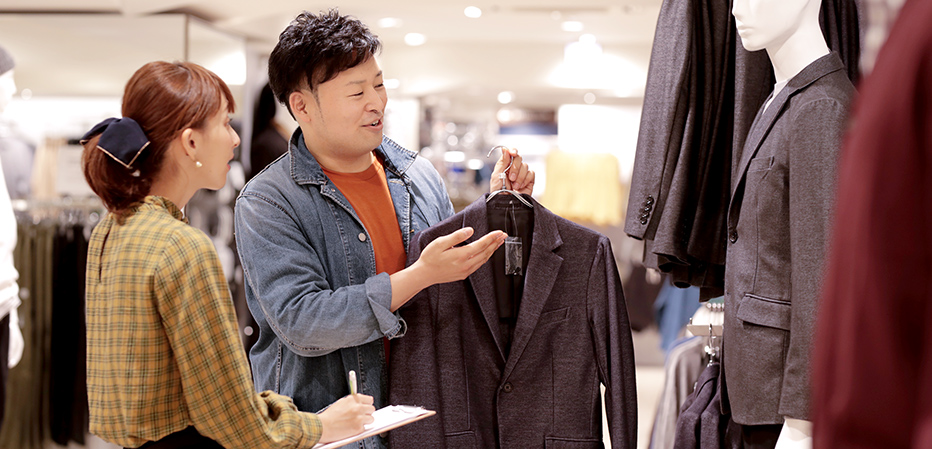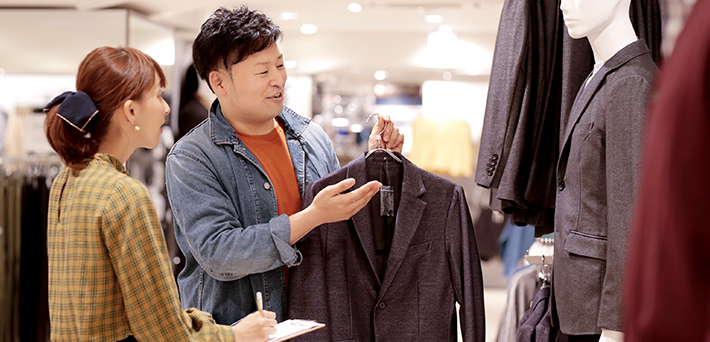 At GU, we give part-timers responsibilities not normally available in other part-time positions, including leading the floor and layout planning.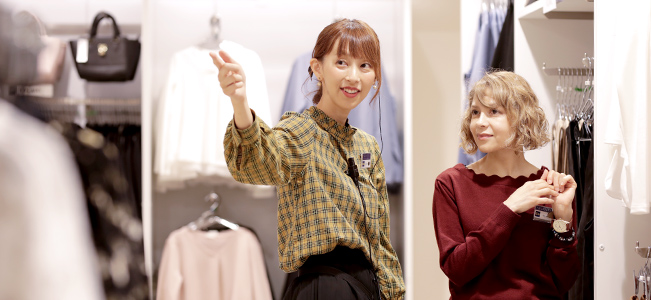 Sales Planning
This job involves areas that help form the base of store operations, including inventory planning and deciding what type of product to sell as well as how much to sell. You will work together with the head of the store to strategize and think about future improvements based on the results.
Tips for this job
Create goals decidedly.

Let past failures inform future endeavors.

Involves those around you in a good way.
More on sales planning
There is an unspeakable feeling of accomplishment when a plan you have put together goes as planned, or even exceeds expectations. But, you must have deep knowledge of the appeal points of our products in order to achieve this. Because there is a need to understand the market, it is important to keep up to date in a wide range of areas.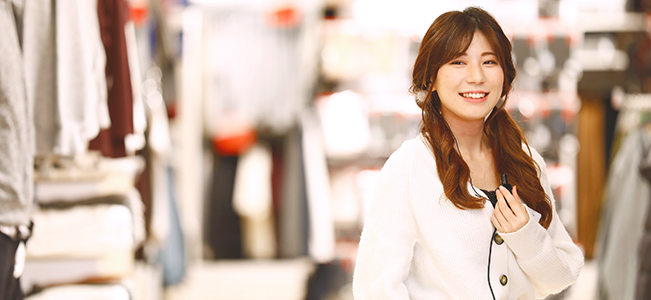 Leading the floor
This job involves being aware of everything in the store and controlling what goes on in the store. You will have to support the staff, of course, but you will also be called on to deal with customers in a resourceful manner.
Tips for this job
You must understand the planning of the entire store.

You must be able to continually correct plans.

You will need to deal with matters in a resourceful manner.
More on leading the floor
Because the job involves directing a large group, teamwork is very important. You will work with a lot of people, so your communication skills will naturally improve. You will be absorbed by the pleasant feeling that comes from operating a store according to your own plan.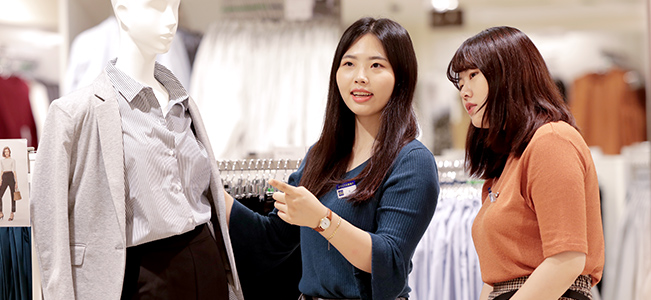 Layout planning
This job requires you to plan the monthly and weekly layouts. Together with the head of the store, you will decide what products to display, where to display them, and how to display them. You will then make a plan for the store to show off the appeal of the products.
Tips for this job
Get to know where customers are prone to get the most items.

Present products that can sell in those areas.

It is important to follow your instinct if you feel like improvements could be made.
More on layout planning
Even when you think something is a good idea, there are often times when you notice it could be better after hearing the opinions of others. Regardless of position, we would like you to voice your opinions on matters you think could use improvement.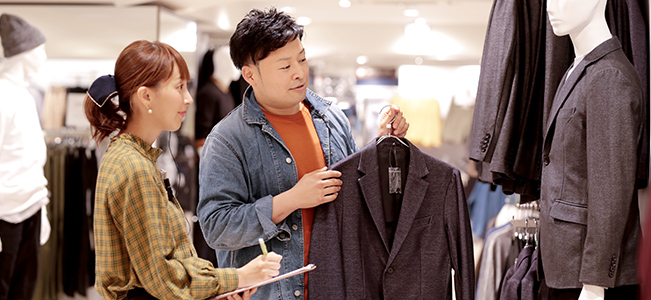 Inventory planning
Once a sales goal has been decided, you are responsible for estimating the amount of inventory needed for customers, deciding the type and quantity of products, and placing orders for products to maximize sales.
Tips for this job
Re-evaluate every week.

Become flexible enough to consider your colleagues' opinions.
More on inventory planning
Actually, the types of products sold change depending on the area, and it is interesting to see the peculiarities. Understanding the characteristics of the region will likely aid in making your estimations for inventory.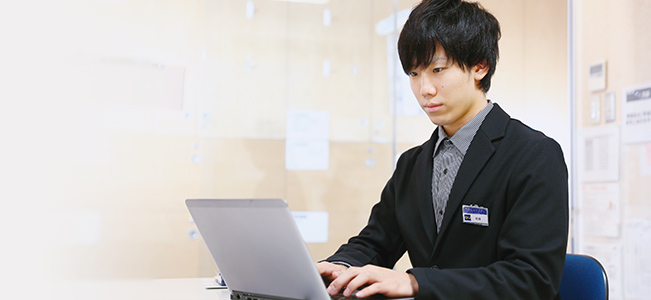 Shift creation
This job involves assigning employees according to sales and the amount of work as well as forecasting conditions that maximize sales. You will make weekly as well as monthly schedules.
Tips for this job
Properly lend an ear to those around you.

Be sure that the work dates and number of days are balanced.
More on shift creation
Even something as simple-sounding as creating a shift involves thinking about and predicting conditions and items that will sell well. However, there are times when you are understaffed or overstaffed and things do not go well. In times like that, you will need to have negotiation skills. It's almost like a puzzle.