About GU


The Story of GU
It's only just started.
GU, in span of just eight years since its founding, boasts annual sales of over one hundred billion yen. And we show no signs of slowing down. The largest factor in GU's rapid growth is the continuous attempt to reach new heights while keeping speed in mind. From product development focused on quickly finding the latest global trends to the acceleration of a more digital life that is in tune with your way of life or actively opening stores overseas, we can't even keep count of all the challenges we've taken on. Of course, there have been many failures. But failures pave the way for future successes. Our goals moving forward are annual sales of one trillion yen and to speed up our overseas expansion. We are making fashion more free, and our undertakings have only just begun.

"Free" and fast fashion.
Using the knowledge and infrastructure of the apparel manufacturing retail business learned at UNIQLO, we established "GU" as an even more affordable concept in pursuit of fashion.



"990 Yen Jeans" enter the market and make a big impact.
The "990 Yen Jeans" were a big hit, and immediately boosted GU's reputation. Each location started to see long lines of customers, and over a million pairs of those jeans were sold.



The "GU Online Store" opens.
This was the start of a mail order business where customers could buy GU products online. Many other digital services followed afterwards. In 2015, the web magazine "G.PAPER", where customers can freely enjoy fashion, launches. It surpassed 6 million page views in just one month.



The first overseas location, "GU UNIQLO Shanghai Store", opens.
Seven years from the birth of GU, the first overseas location, "GU UNIQLO Shanghai Store", opened in Shanghai, China. The first store in Taiwan, "GU ATT4FUN Store", opened in the following year. Overseas expansions shifted into high gear.



"Gaucho Pants" are an unprecedented hit.
"Gaucho Pants", achieved a record-breaking accomplishment by selling about one million pairs in just two months. At once, the reputation of GU as a trendsetter and fashionable was spread among younger women.



Establishment of an R&D Center in London.
This design center was established to gather the latest information that would form the base of product development, including design information on trends, materials, and color schemes. We have constructed an infrastructure that makes the most up-to-date products through the development of design concepts and season themes along with the Tokyo R&D Center.
GU in other cities of the world
CHINA (Four locations)
In only seven years since the birth of the brand, GU opened "GU UNIQLO Shanghai Store", the first overseas location, inside UNIQLO's global flagship store in September 2013. The following year, GU opened the first overseas independent store, and it became a hot topic that attracted long lines of customers. We are planning on using this experience to further pursue overseas expansion.
TAIWAN (Seven locations)
Central Taipei City had its first store open in September 2014, and the second one in October. GU has a good name in Taiwan, where a large population of people are interested in fashion and enjoy following the latest trends. We are actively looking into future developments focused in Taiwan, as it has much potential and matches well with our vision.
Company Overview
Brand Name
G.U. Co., Ltd.
Home City
717-1 Sayama, Yamaguchi City, Yamaguchi Prefecture 754-0894
Head Office Location
Midtown Tower 7-1 Akasaka 9-chome, Minato-ku, Tokyo 107-6231 Japan


MAP

Representative
CEO Osamu Yunoki
Employees
15,081 (Men: 3,609 , Women: 11,472) [As of September 2016]
Foundation
Mar-2006
Capital
10 million yen
Work Details
GU, a Fast Retailing company, is a brand that develops apparel that is fashionable yet affordable. By making a streamlined process that handles planning, design, production, inventory control, production adjustment, and store operations using SPA (Specialty retailer of private-label apparel) knowhow passed down from UNIQLO, we are creating a new business model for clothing companies unlike anything in the Japanese market.
Number of Stores
Domestic: 341 stores
Overseas: 11 stores (Shanghai, Taiwan) [As of September 2016]

Tokyo Office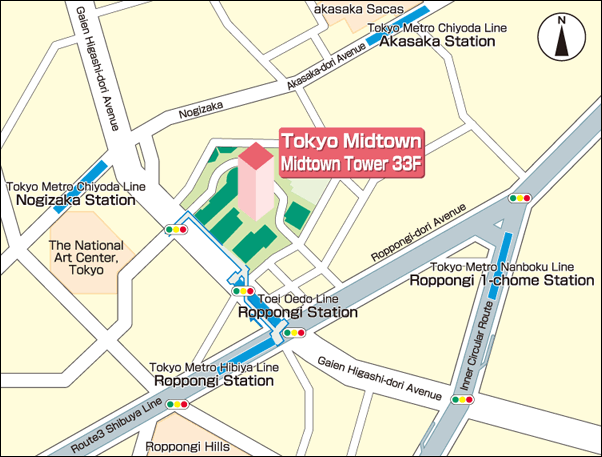 ■ FAST RETAILING CO., LTD.
■ UNIQLO CO., LTD.
■ G.U. CO., LTD.
■ LINK THEORY JAPAN CO., LTD.
■ COMPTOIR DES COTONNIERS JAPAN CO., LTD.
Address
Midtown Tower, Akasaka 9-7-1, Minato-ku, Tokyo 107-6231*
*The reception desk is located on the 33rd floor.
Access

■ Toei-Oedo Line Roppongi Station : Directly from Exit 8
■ Tokyo Metro Hibiya Line Roppongi Station : Directly from the Exit 8 via the underground passageway accesible from Exit 4a
■ Tokyo Metro Chiyoda Line Nogizaka Station : Three-minute walk from Exit 3
■ Tokyo Metro Namboku Line Roppongi-itchome Station : Ten-minute walk from Exit 1

Contact information

| | |
| --- | --- |
| FAST RETAILING CO., LTD. | +81-3-6865-0050 |
| UNIQLO CO., LTD. | +81-3-6865-0296 |
| LINK THEORY JAPAN CO., LTD. | +81-3-6865-0212 |
| COMPTOIR DES COTONNIERS JAPAN CO., LTD. | +81-3-6865-0251 |