About UNIQLO
This is
LifeWear

.

Who you are, what you believe in: that's what you wear everyday. And that is what we make clothing for. Welcome to a new way of apparel.

Apparel that comes from our Japanese values of simplicity, quality and longevity. Designed to be of the time and for the time. Made with such modern elegance that it becomes the building blocks of your style.

A perfect shirt that is always being made more perfect. The simplest design hiding the most thoughtful and modern details. The best in fit and fabric made to be affordable and accessible to all.

Clothing that we are constantly innovating, bringing more warmth, more lightness, better design, and better comfort to your life.

It never stops evolving because your life never stops changing.

Simple apparel with a not-so-simple purpose:to make your life better.
UNIQLO LifeWear. Simple made better.

The growing UNIQLO global business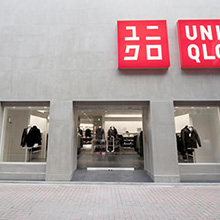 JAPAN
UNIQLO opened its very first store in Hiroshima, western Japan, in 1984 and drove its rapid growth by opening many roadside stores in the suburbs. It came to national prominence during the 1998 fleece campaign that sparked a UNIQLO boom throughout Japan. Now with a nationwide network of over 830 stores, including three global flagship stores in big cities like Osaka and Ginza, Tokyo as well as four global hotspot stores in thriving Tokyo commercial districts, UNIQLO Japan has developed into the nation's largest apparel retailer.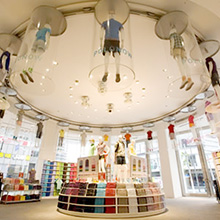 CHINA
UNIQLO's first store in China opened in Shanghai in September 2002. The number of stores has since steadily increased to now over 540, including the world's largest UNIQLO global flagship store opened in Shanghai in September 2013 that increased brand recognition exponentially throughout the country. UNIQLO China is now poised to take a leap forward with an effective system for developing its people and stores.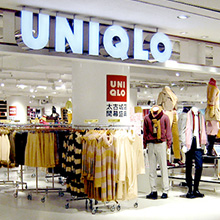 HONG KONG & MACAU
Since UNIQLO's first store in Hong Kong opened in September 2005, the number of stores has steadily increased to now 25 in the Hong Kong and Macau area, including the one in Macau which opened in 2013. Many of these stores are packed with local residents as well as visitors, enjoying the most popularity in the Asian markets.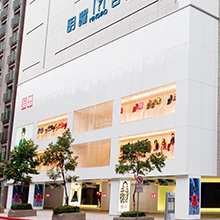 TAIWAN
UNIQLO's first Taiwanese store was a huge success when it was opened at the Uni-Hankyu department store in Taipei in October 2010. UNIQLO has gained prominence throughout Taiwan with the opening of its global flagship store in the Ming Yao Department Store in 2011. UNIQLO now boasts over 60 stores in Taiwan.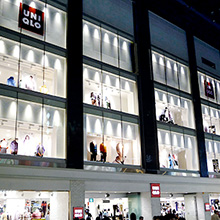 SOUTH KOREA
UNIQLO's first store in South Korea opened in September 2005 under its joint venture with the nation's largest distributor Lotte Shopping Co., Ltd. Today, UNIQLO has about 180 locations in South Korea, which represents the largest market for it after Japan and China. UNIQLO is growing in popularity each year as the first fashion brand in South Korea to reach the annual sales of one trillion won.

SINGAPORE
UNIQLO's first store in Singapore opened in April 2009 under its joint venture with the nation's leading fashion retailer Wing Tai Retail Pte. Ltd. When the Southeast Asia's first UNIQLO global flagship store opened in downtown Orchard Road in September 2016, two thousand customers waited in line to be the first through the door on the opening day. Today, UNIQLO has more than 20 locations in Singapore.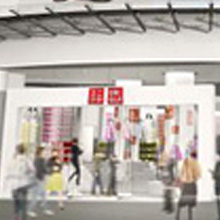 MALAYSIA
UNIQLO has been opening more and more stores across Malaysia ever since it launched its first store in the country at Fahrenheit 88 shopping mall in Kuala Lumpur in November 2010, under its joint venture with Wing Tai Clothing Sdn. Bhd., formerly known as DNP Clothing Sdn. Bhd.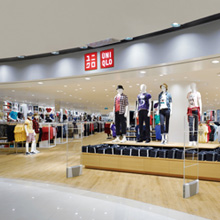 THAILAND
UNIQLO's first store in Thailand opened in September 2011 under its joint venture with Mitsubishi Corporation, a Japanese trading company. UNIQLO rapidly expanded its operations and now has over 30 locations in Thailand.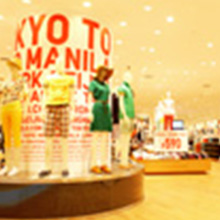 THE PHILIPPINES
UNIQLO's first store in the Philippines opened in June 2012 under its joint venture with SM Retail, Inc., the nation's largest retailer. Today, there are about 40 UNIQLO stores spanning the country from the capital Manila to the Visayas region.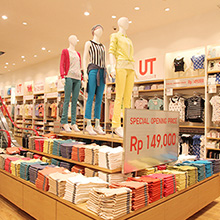 INDONESIA
The UNIQLO Lotte Shopping Avenue Store, first in Indonesia, opened in June 2013 under its joint venture with Mitsubishi Corporation. Today UNIQLO has over 10 stores in cities of Indonesia, mostly in Jakarta.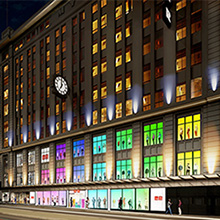 AUSTRALIA
UNIQLO opened its first Australian store in Melbourne in April 2014, followed closely by the opening of two stores in Sydney in fall 2014. Now UNIQLO has more than 10 locations in Australia.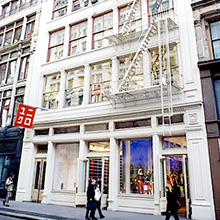 U.S.
In 2006, UNIQLO opened its first ever global flagship store in Soho, New York City, followed by the opening of another one on the 5th Avenue and a mega store on the 34th Street. Starting from the East Coast and making its way to the West Coast and the Midwest, UNIQLO today has more than 40 locations in the U.S.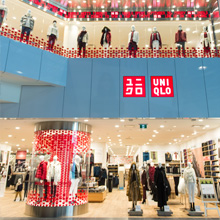 CANADA
In September 2016, UNIQLO entered the Canadian market, the 18th for UNIQLO in the world. The first store opened at the CF Toronto Eaton Centre, a Toronto's historic landmark located in one of the best shopping areas in Canada. In October in the same year, the second store opened at the Yorkdale Shopping Centre, one of the largest shopping malls in North America.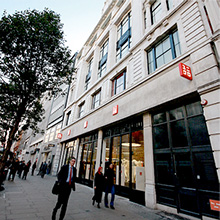 UK
UNIQLO opened its first international store in London, U.K. in September 2001 and its global flagship store on Oxford Street in the heart of London in 2007. Today UNIQLO has 10 locations in U.K., mainly in Greater London.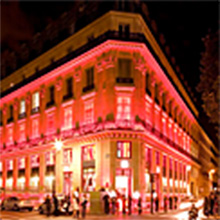 FRANCE
UNIQLO's first French store opened in La Defense near Paris in December 2007, followed by the opening of a global flagship store at Paris Opera in October 2009. The name of UNIQLO has become widely known with the opening of the UNIQLO Le Marais store in one of the most fashion districts in Paris in April 2014. UNIQLO currently has about 20 locations in France, looking to increase them further going forward.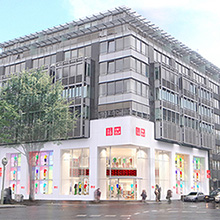 GERMANY
It was April 2014 when UNIQLO entered the German market and opened its first store in Berlin's popular Tauentzienstrasse shopping area, which is home to many fashion brands. This global flagship store works to boost brand recognition by playing a pivotal role in communicating the UNIQLO's message. UNIQLO currently has five stores in Germany.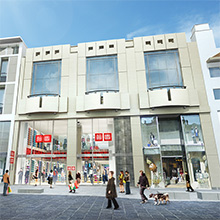 BELGIUM
UNIQLO store opened in Antwerp in October 2015 for the first time in Belgium which is the fifth market for UNIQLO in Europe. The name of UNIQLO has become widely known with the second store opened in March 2016.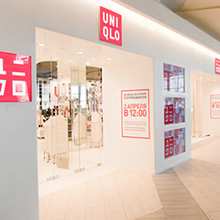 RUSSIA
In April 2010, UNIQLO opened its first Russian store at the Atrium shopping center located in the heart of Moscow. After opening nine stores in the capital city, UNIQLO expanded its business to St. Petersburg, opening its first store there in December 2015, followed by the opening of three more by fall 2016. Now UNIQLO has about 20 locations in Russia.