What Diversity Means to Us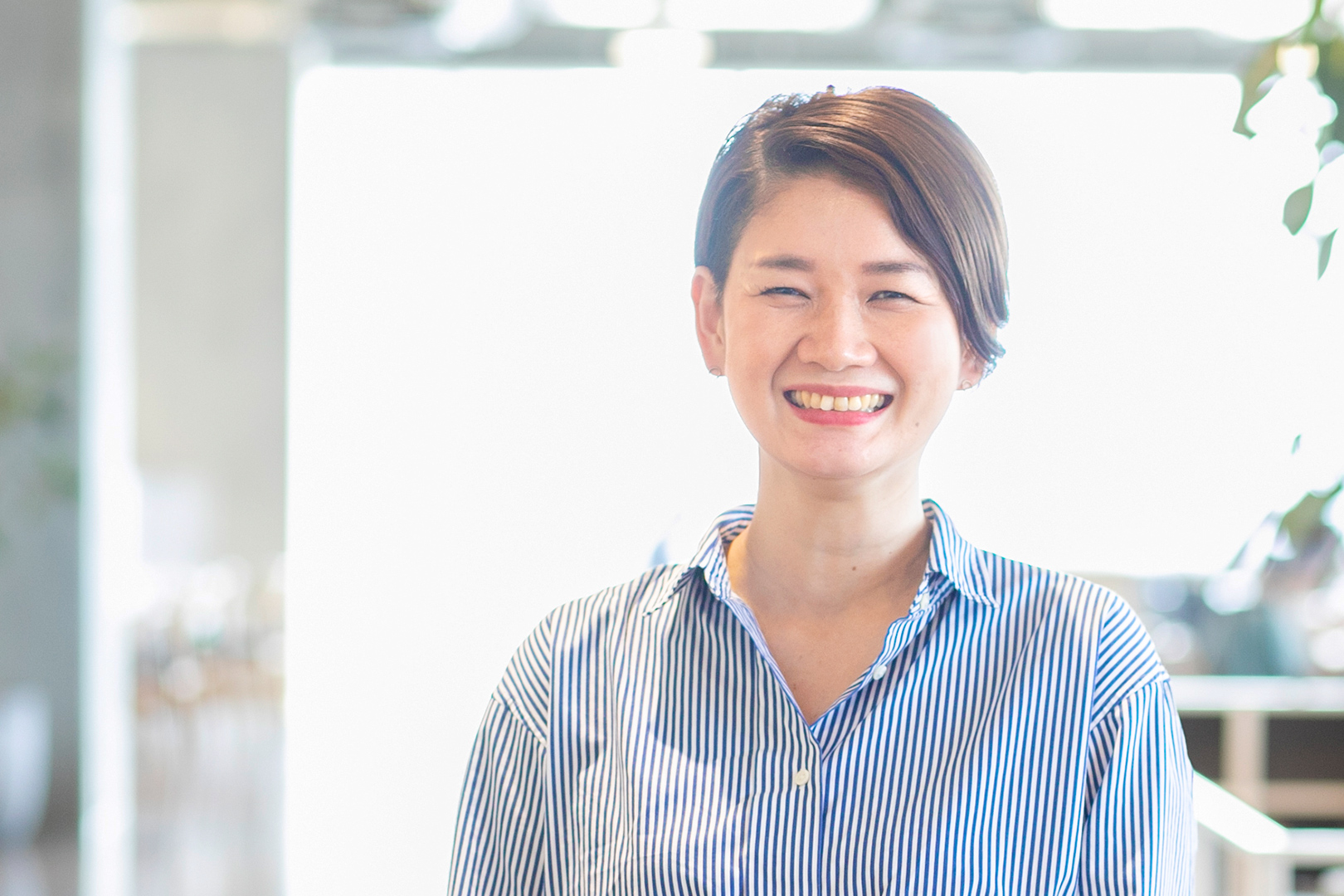 Various Career Development Paths and Working Styles
Creating a Working Environment with More Diverse Options
Satomi Matsuzaki Director, Global Merchandising, Uniqlo
Changing My Mindset to Achieve Better Results with My Team,Overcoming a Major Challenge After Maternity Leave
Looking back since I joined UNIQLO in 2001, I realize that my career went through many major changes. I was a UNIQLO store manager and then transferred temporarily to work for another Fast Retailing brand. After that I returned to UNIQLO and joined the merchandising (MD) department, where I planned new products based on information from our stores. During that time, the product category to which I was assigned changed as many as three times. Three years after becoming a manager in the MD department, I gave birth to my first child, and four years after that my second child. I took maternity leave in both cases, for a duration of one year and half a year, respectively. A year after returning from my second maternity leave I became the director of the MD department, which is my current position.
I am not at all a "high flyer." I am not good at mastering every task quickly and adroitly, and my pace of promotion was slower than my contemporaries around me. That's how I am and that's why I hit a major career stumbling block relatively early on. I got stuck in my work pattern immediately after returning to work from my first maternity leave. I was really happy parenting during my leave but when I went back to my office, I couldn't skimp on my efforts and work half-heartedly on whatever I was supposed to be doing because I had set high standards for my parenting. I worked as hard as usual and consequently, I was pushed to my limit both at the office and at home. I was in fact bound by the formidable task of meeting my self-imposed objective of achieving high standards in both parenting and working.
After some time, my boss floated a suggestion if I was interested in changing my assigned division. I think he was being considerate and taking my responsibilities as a parent into account. I was grateful to him, but I must admit I felt rather frustrated at not being able to meet the expectations of the others in fulfilling the role of a division leader. Nevertheless, the position move made it possible for me to go back and commit myself to my basic principle again.
My basic principle has been to always strongly focus on the immediate tasks at hand, and to create a team in which everyone can work pleasantly toward the same goal. When my boss floated the idea of a possible change in position, I took him up on it and decided to move on. With my basic principle in mind, I wanted to start again with a fresh mindset to face various new challenges in a different division. To help me with my new responsibilities, I had set myself a new goal, which was "I will build a great team to achieve better results." I have learned that I can't work alone to accomplish everything all the time, so, I will promote and create a diverse team that brings out the best of every member's background and ability to empower us all as a team. In other words, I accepted and embraced all the changes around me. It was this career awakening that finally led me to move forward.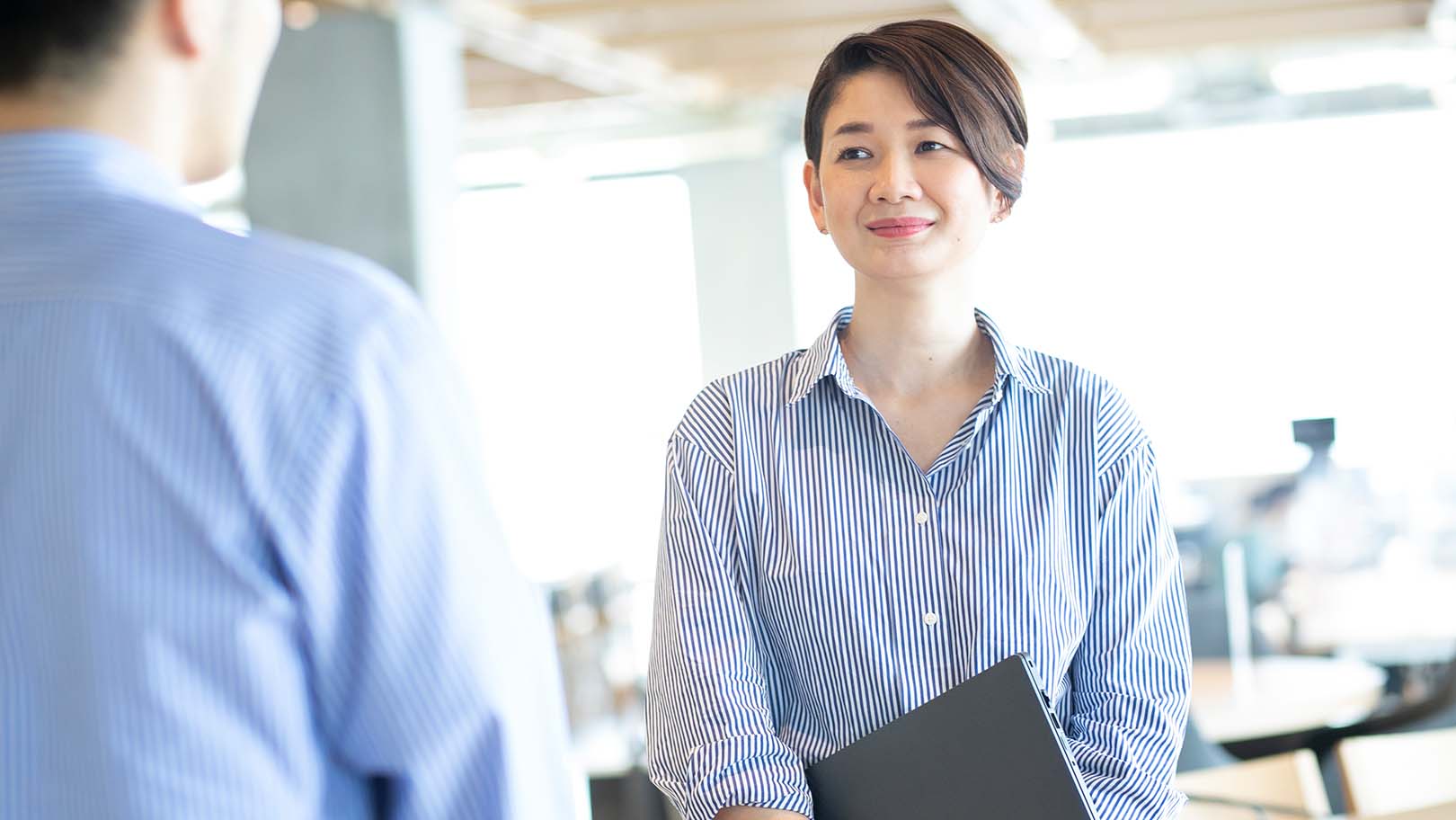 More Diverse People Create Better Products
Improving Working Style with Greater Diversity
My department's team is made up of diverse people from different nationalities, experiences and backgrounds. They have different values and career plans. Their versatile and varying individuality energize us and make both UNIQLO and our team competent and stronger.
UNIQLO creates LifeWear. We offer apparel 'Made For All' to our diverse customers worldwide. Our team, consisting of richly diverse talents and personalities, is fully dedicated to make our customers happier. The people that make up our team are an invaluable asset and can figure out what our customers really want. They enables us to effectively create and deliver LifeWear that brings greater satisfaction to our growing number of customers.
I think a working environment blessed with rich diversity generates attractive conditions for our staff to serve our customers better. This is because there are greater opportunities for everyone to understand the different viewpoints and perspectives of other people if you work in such environment. You can constantly improve yourself by engaging with your colleagues' ideas, values and career plans, and I think that makes it easier to find more suitable and productive ways to do the job or to make a greater contribution to the whole operation.
Many women at work in society suffer from uncertainties in career planning when they are faced with major changes in their life. In my case I got stuck because I was constrained by a rigid and self-imposed way of thinking, but I managed to overcome it. That's why I want to offer my experience as a guide to our staff who are busy parenting and become one of their role models.
Various Approaches to Strengthen Career Development Embracing Change and Seizing Opportunities to Succeed
Our mission as the MD department is to create and deliver products that bring joy to our customers. In order to achieve our high standards, good teamwork is essential.
Better teamwork emerges in environments where everyone in a team can work happily and realize their full potential. During my career, my working priorities have become clearer. I have reorganized various operations by consolidating and streamlining whenever necessary so that everyone can work effectively in a pleasant atmosphere. I did that not only for myself but also for the whole team. These changes improved the performance of the whole team, earning us greater trust and recognition within the company, and I think that's why I was asked to direct the entire department.
There is no single path to improving one's career and expanding one's opportunities for greater success. Even if you find yourself in a rough patch when you can't work at your maximum strengths and to the best of your abilities, you will find out later that the experience you had accumulated during such challenging times will definitely help you in your future career. In my case, I have constantly tried my best to improve my working methods and to use my time more effectively whilst bringing up my children. All of these experiences eventually turned out to be very helpful when conducting my current daily tasks. If you hold on tightly to the clear goal of creating our products to make our many customers happy, I am sure that there will be plenty of opportunities for you to broaden your career platform on which you can build much greater success.
You don't need to suppress your potential because of the changes that can take place during life. In my case, my core working attitude hasn't changed throughout my career, regardless of my titles, and that includes when I was a division leader or even now as a director. There are always positive changes associated with new positions. For example, after having taken on the responsibilities of being a director, I feel that my leverage in terms of advancing my ideas and influencing others within the company became stronger, and the areas where I can take the initiative to lead and achieve the goals have greatly expanded. All things considered, I am confident that I can continue to create a better working environment with everyone working with me so that all of us can create and improve the quality of LifeWear to bring greater satisfaction to our customers around the world.