What Diversity Means to Us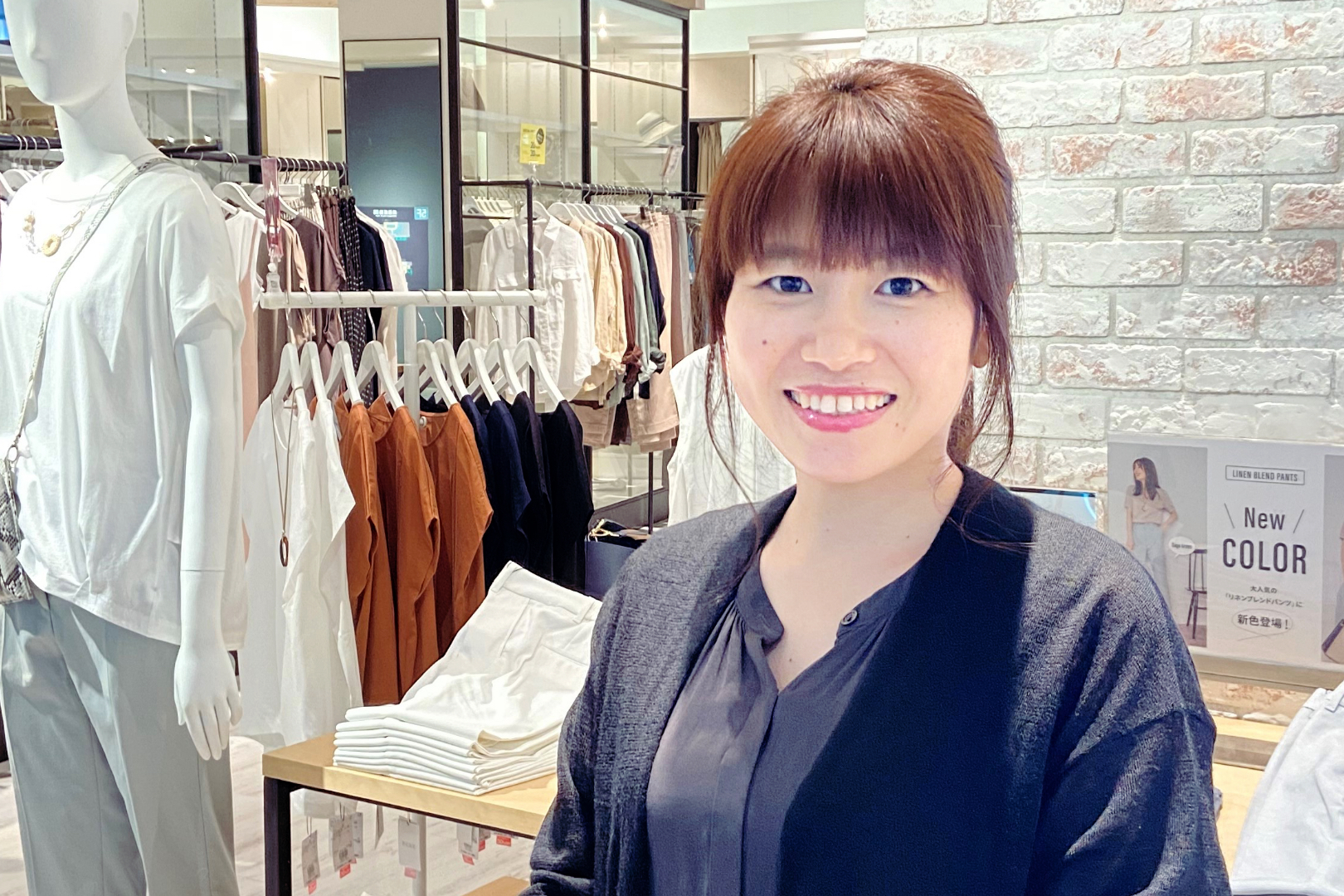 Creating a Better Team with Greater Mutual Understanding
Shoko Kubota Store Manager, LACHIC PLST Nagoya Store, Japan
We Greeted our New Member with Sign Language
When our new member joined us for the first time, we greeted her with sign language.
Before telling you our story, let me tell you about where we work. PLST is a Fast Retailing brand that offers superlative quality, in step with the latest fashion from around the world. The clothes are designed with careful attention to fabric, texture and style, and they complement various occasions of an adult lifestyle. It is a very popular brand.
My job as the store manager is to create the best shopping environment for customers, which involves all our members working together as one united team. This enables us to deliver service of a much higher quality, even higher than customers' expectations.
I encourage and empower all members, so they can deliver their best performance based on their diverse experiences, abilities and skills. They all have impressive personal skills and learn about customer expectations very well.
So, when we welcomed our new member, I hoped she would settle in comfortably to be able to perform her best. I must admit I was a little concerned because none of us had any experience working with a person who cannot hear.
Fast Retailing is committed to establish the best working environment for people with disabilities. To achieve this goal, all employees, from corporate headquarters to those facing customers at stores, must work together as one team. There are many useful platforms provided by headquarters to assist us, such as regular workshops and seminars. Everyone at our store participated in these programs, and the impact was incredible for us. Education and training changed our outlook and put our minds at ease.
Improving Communication Removed Barriers and Transformed Our Team
It is normal for anyone to experience mixed feelings of apprehension and excitement on the very first day of a new job. Our new member has hearing difficulties, she cannot hear at all, so I wanted to make sure she didn't have to worry about communicating on top of that.
All of us at the store happily prepared for her arrival by practicing sign language whenever we found time. We wanted her to feel at home and wanted to show her how welcome she was and how excited we were to work with her. Later she told me happily, "I didn't expect you to talk to me with sign language. I was so surprised!"
Soon she was surprising us with how active and forward looking she is. Immediately after joining our team, she made a proposal to improve the productivity of our operations. She suggested, "I am wondering if we can improve our efficiency a little bit more. Do you think we can change the way we work in the backroom?"
She showed us her plan and said, "It means better service. It will shorten the length of time needed to present the items to customers who request them. With the change, customers won't have to wait much anymore." All of us, including the most experienced members, were surprised by her suggestion. Why didn't we think of that before? After this, her many other suggestions have improved the quality of our work!
Our movements and work flows are more efficient now. She has broken down many barriers that we hadn't even noticed before. The store environment has improved greatly, and it is much easier to serve customers. Our team's overall performance is much better too. We are learning a lot from her. She really wants our team to succeed. That is evident from the fact she is full of hopes to improve things and contribute to the team.
Our colleague lives her life with a very positive attitude. She tries hard and learns well from her experiences. She naturally contributes to the store unhindered by her disability. Her initiatives and efforts are the driving force of her progress.
And our work is full of new learning experiences too. We are learning and experiencing the benefits of using sign language. Customers with disabilities visit our store and we always want to be able to serve them to the best of our ability. So we decided to continue to learn the language ourselves and use it whenever possible.
Every night I watch videos online before going to bed to improve my use of sign language. I can now communicate, perhaps still clumsily and slowly, by showing each separate sign. I think I can engage better with people whom I couldn't communicate well with before. It has broadened my horizons and I thank her for that also.
Her arrival has been an eye-opening experience for our team and sign language has improved the quality of our daily communications. We can now solve problems and improve operations more effectively. Good communication in the team is vital to our success. It keeps everyone informed of the latest developments. It enables us to tackle new tasks and challenges as we progress.
We found out that the conversations with sign language work well to increase the cohesion and unity of our team. The positive impact of our new member has been much greater than I expected.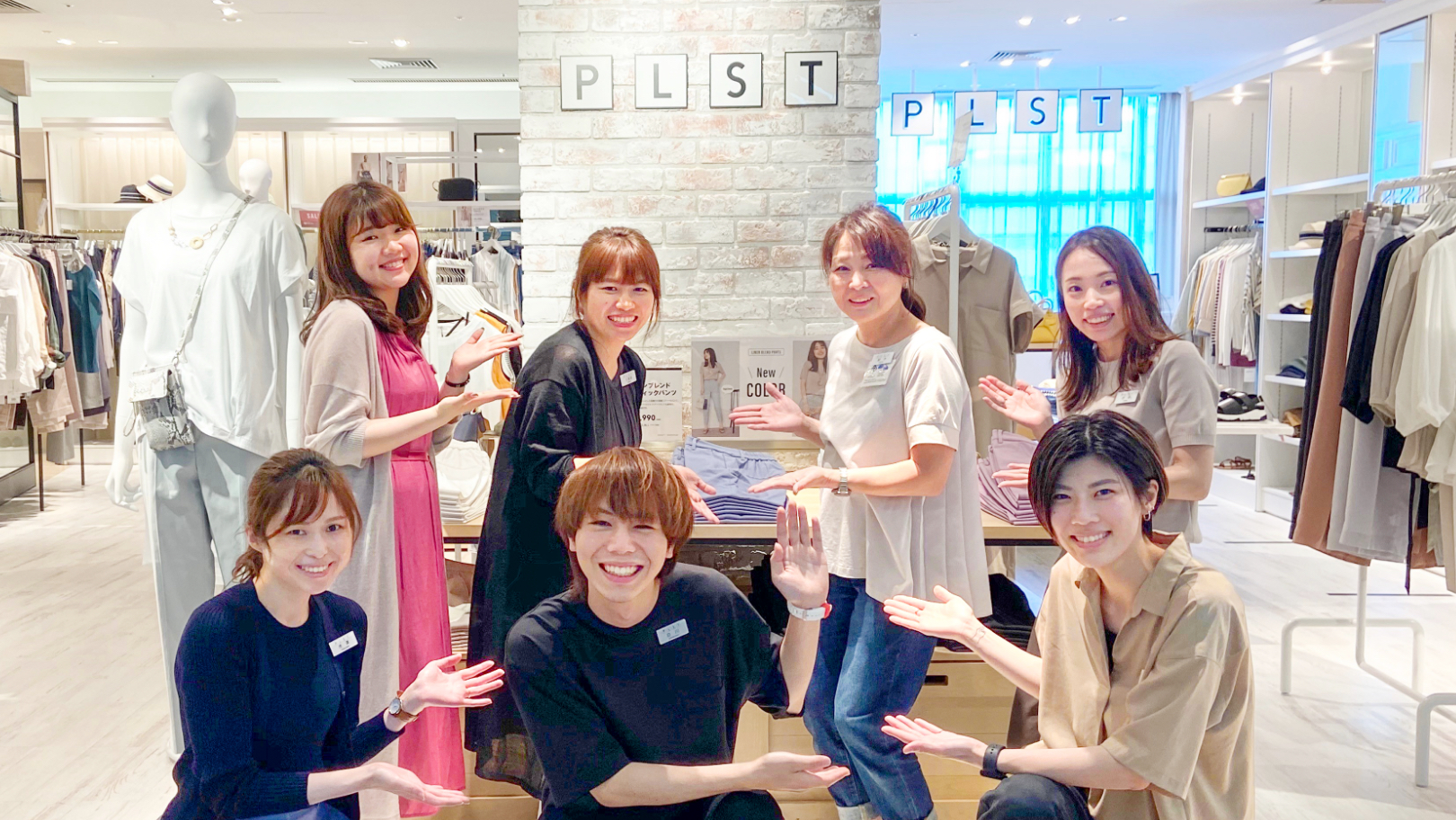 Building a Team with Diverse Talent and Personalities to Serve Happier Customers
We have an open work environment where everyone can ask questions and exchange ideas freely. In her case, she often asks me to "teach more" or "ask more." She is highly motivated and doesn't rely on us. I think she makes such requests because she wants to broaden her horizons. So I oblige her with more suggestions and assignments, secretly hoping that she can rise to the challenge like always.
Her name plate now carries a message saying, "I cannot hear. I can communicate with sign language." The message was added following a suggestion from the Human Resources department at headquarters. Now customers tell us, "It's really good to be able to shop with sign language."
Our experience may be a small step, but we hope it evolves into something much bigger. I hope for a society where everyone can naturally respect each other's individualities, characters and uniqueness. We can live better and safer through greater mutual understanding.
One of the most positive daily steps I can take towards that goal is to offer the best shopping and working experience to anyone with or without disabilities. We do our best, and quite often more than that, with her help every day.