Fast Retailing Joins"The Valuable 500" Global Initiative for Disability Inclusion
The Valuable500
Disability
Training
Fast Retailing Joins"The Valuable 500" Global Initiative for Disability Inclusion
Fast Retailing Joins"The Valuable 500" Global Initiative for Disability Inclusion
The Valuable500
Disability
Training
Fast Retailing Co., Ltd. has joined The Valuable 500, a global initiative to promote active participation in society for persons with disabilities. In joining The Valuable 500, Fast Retailing has adopted the following commitment that shares the intent of the initiative, while it pursues further measures beyond hiring persons with disabilities, an area where the company redoubled its efforts in 2001.

Fast Retailing pursues Diversity & Inclusion through five measures:
1. Hiring of persons with disabilities and acceptance training
Fast Retailing hires persons with disabilities at its stores worldwide. In 2001, UNIQLO began actively recruiting persons with disabilities in Japan. Ever since, both UNIQLO and GU brand stores in Japan have enthusiastically hired persons with disabilities, with a target of hiring at least one person with a disability at every store and endeavored to provide a rewarding environment. The two companies also provide guidance for store managers and employee trainers to broaden the capabilities and potential of persons with various types of disabilities.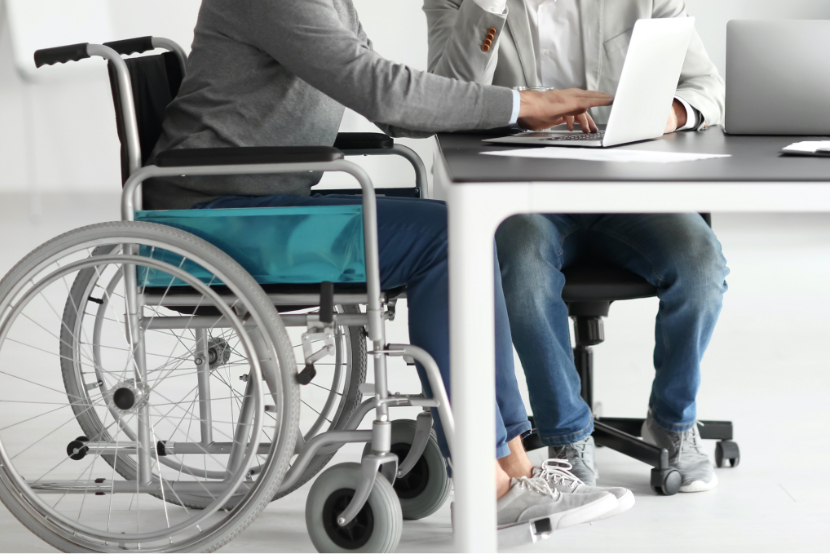 2. Creating products, services, and sales spaces based on feedback from customers and employees
Fast Retailing works to create products, services, and stores that reflect the opinions and advice it receives from customers and employees with disabilities. At UNIQLO in Japan, employee volunteers initiated a project to create stores where customers with disabilities, as well as the elderly or other customers who may need a little extra consideration, can shop more comfortably. Through discussion meetings with customers with disabilities and other initiatives, Fast Retailing continues to explore ways to improve store facilities and operations, as well as enhance services for customers with disabilities and customer relations skills. In addition to Japan, these efforts are being expanded globally in cooperation with UNIQLO businesses in other countries.
Front-open Innerwear, a product line from UNIQLO sold in Japan through its online shop and in select stores, was developed based on feedback from customers who have difficulty putting on or removing pull-over clothing. Product developers created the line by visiting medical institutions and facilities, and listening to feedback from hospitalized and ambulatory patients, women recovering from breast cancer surgery, persons with disabilities, and the elderly. The company focused on ease of dressing and undressing, as well as comfort and a reasonable price, offering lines for men, women, and children.
3. Special Diversity & Inclusion website
In March 2020, Fast Retailing set up a special website to provide public information on the company's diversity and inclusion efforts. Along with messages from the CEO and other management executives, the site presents the Fast Retailing Group's four focus areas (Gender, Global One Team, Persons with Disabilities, and LGBTQ+) and related initiatives, along with features on employees actively pursuing diversity. The website is an important corporate activity for the Fast Retailing Group and is also featured on the company's recruitment page.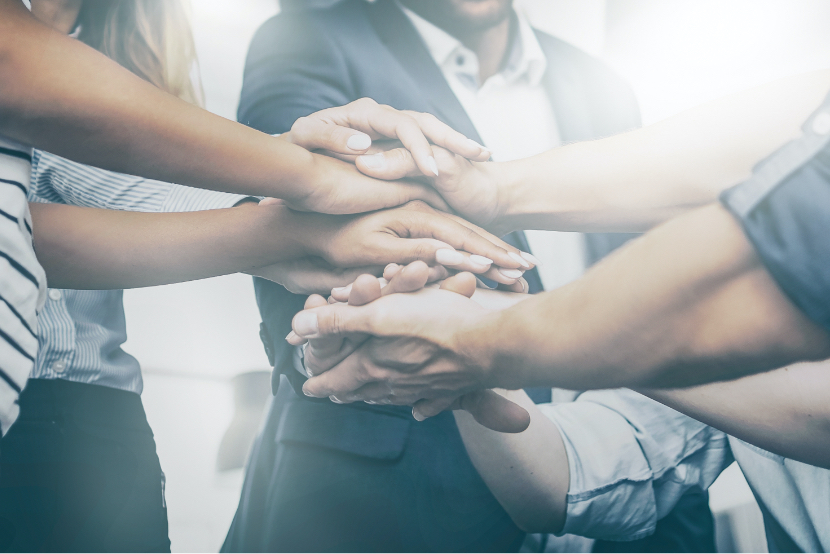 4. Support for sports programs for persons with disabilities
UNIQLO has been an official partner of Special Olympics Nippon since 2002, supporting sports training and competition for people with intellectual disabilities by donating uniforms for athletes and volunteer staff, and assisting with competition operations. UNIQLO Taiwan is also providing support for organizations and athletes in that market. In addition, as a title sponsor of the Wheelchair Tennis Tour organized by the International Tennis Federation (ITF) since 2014, UNIQLO has sponsored the UNIQLO Wheelchair Tennis Tour, with over 150 events held annually in more than 40 countries and regions. The company is also a title sponsor of the UNIQLO Wheelchair Doubles Masters event, a major doubles tournament.
Further, UNIQLO develops game wear in collaboration with the world's top athletes in sports for persons with disabilities, namely wheelchair tennis players Shingo Kunieda and Gordon Reid, who represent UNIQLO as Global Brand Ambassadors, and the para-athletes on the Swedish Paralympic Teams, with which UNIQLO maintains an Official Clothing Partner contract. UNIQLO utilizes the perspective of these professionals to create clothing that offers new value.
5. Support for persons with disabilities in local communities
Fast Retailing, as part of its community engagement program, provides a wide range of support for persons with disabilities in regions around the world. UNIQLO in South Korea launched an initiative in 2019 for people with cerebral palsy, donating UNIQLO clothing that had been customized for each individual to be easier to put on and take off. Approximately 6,000 items were supplied to around 1,200 people through this program. Since 2017, UNIQLO Singapore has been providing support for the APSN Delta Senior School (DSS), a facility offering vocational training to students with mild intellectual disability. The company set up a mock UNIQLO store in the school to give students an opportunity to learn about working in a store and gain experience.

About "The Valuable 500"
The Valuable 500 was established at the World Economic Forum Annual Meeting (Davos) in January 2019 by social entrepreneur Caroline Casey, based on the idea that "inclusive business creates an inclusive society." Its goal is to encourage business leaders to implement reforms for inclusiveness within their companies, in order to unlock the latent value of people living with disabilities throughout society, business, and the economy. The Valuable 500 aims to gain the participation of more than 500 companies at the forefront of inclusion for persons with disabilities and those who will take action going forward.
https://www.thevaluable500.com/