Our Business
A growing global business
UNIQLO people around the world have together created a boundless business field.
The Fast Retailing Group's goal is to achieve 3 trillion yen in sales worldwide, and UNIQLO has an important role to play in achieving this goal.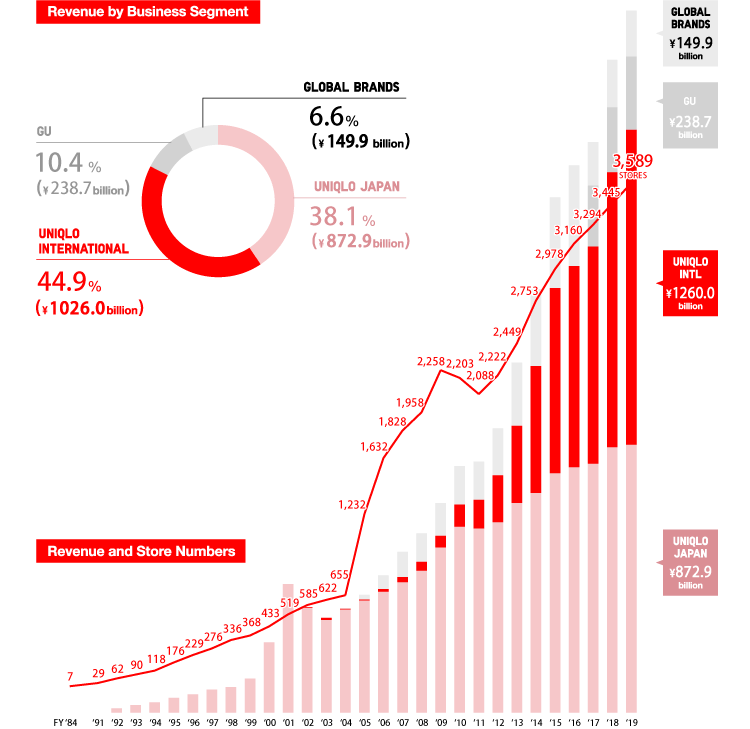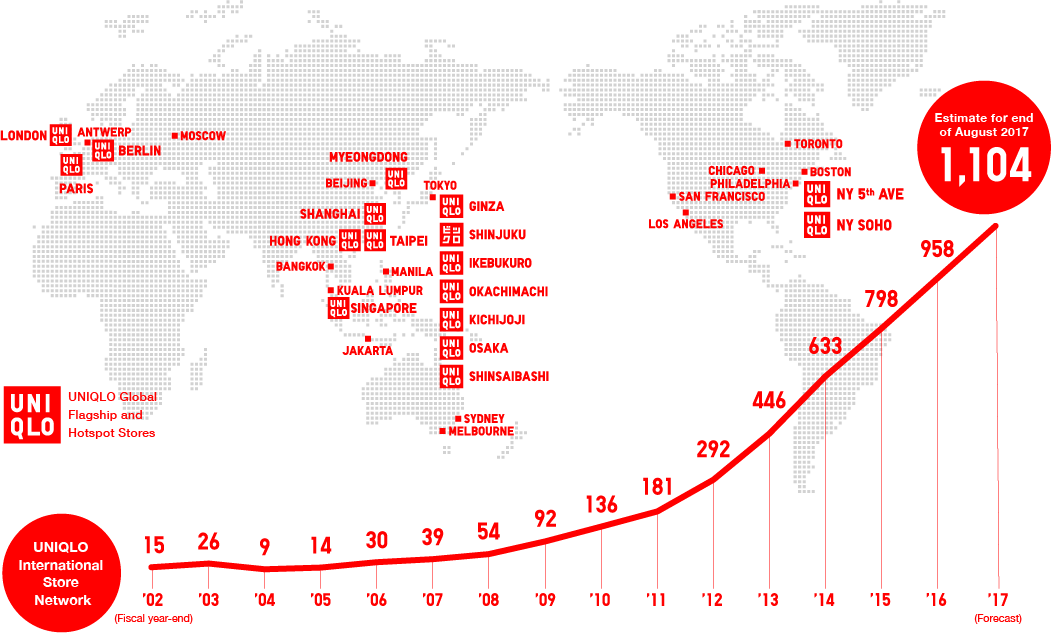 SPA model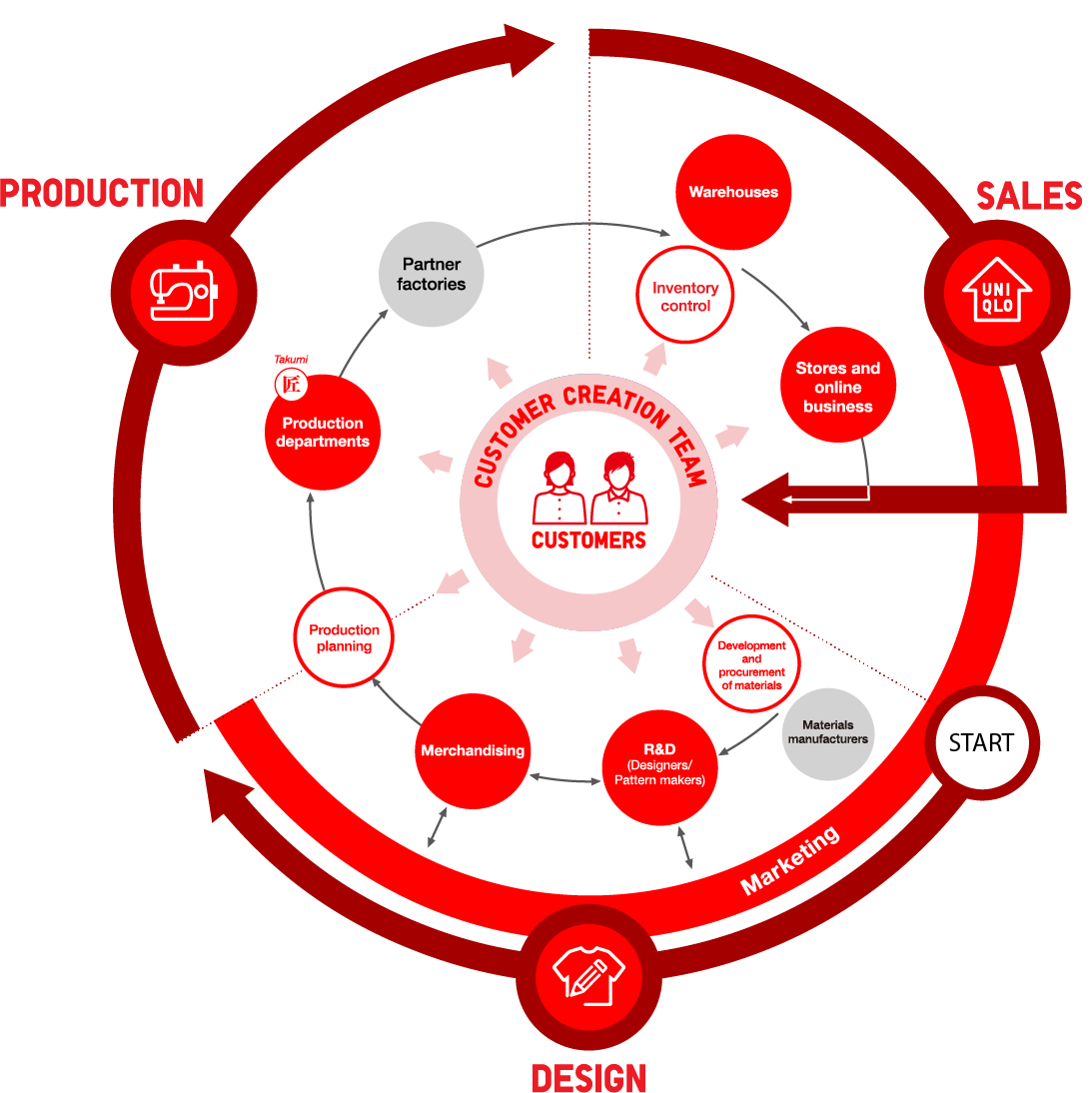 UNIQLO established an SPA (Specialty store retailer of Private label Apparel)* business model encompassing all stages of the business—from design and production to final sale. We are able to provide high-quality clothing at such reasonable prices because we control the entire clothes-making process, from manufacture to retail. This control allows us to differentiate UNIQLO from other companies by developing unique products with a focus on materials, product quality and functionality. For the same reason, we are also able to quickly make adjustments to production to reflect latest sales trends.
The chart above shows UNIQLO's SPA business model.
This business model has created a working environment without boundaries between departments. As such, UNIQLO employees constantly work with colleagues from all parts of the organization to engage in innovative work together.