Join Our Growing Team!
If you welcome new challenges, have a drive for success, and embrace the responsibility of leadership – then you belong at UNIQLO!
The Sales Associate is the customer service specialist of the store. They are responsible for exceeding customer expectations by listening to customer needs, finding products that meet their needs and providing in-depth information about our products.
We are seeking individuals who aspire to grow and develop into true professionals. At UNIQLO, teamwork is essential. We encourage team members to take initiative and actively participate in all aspects of our business. We offer career advancement and salary increases to hardworking, committed individuals who consistently generate results. All of our employees, including newly hired part-time staff members, have the potential to take on greater responsibility and rise within our organization.
At UNIQLO, we believe that our work truly inspires lives. As a member of our team, your energy and inspiration will help us build toward our vision to become the #1 retail apparel group in the world.
CAREER PROGRESS CHART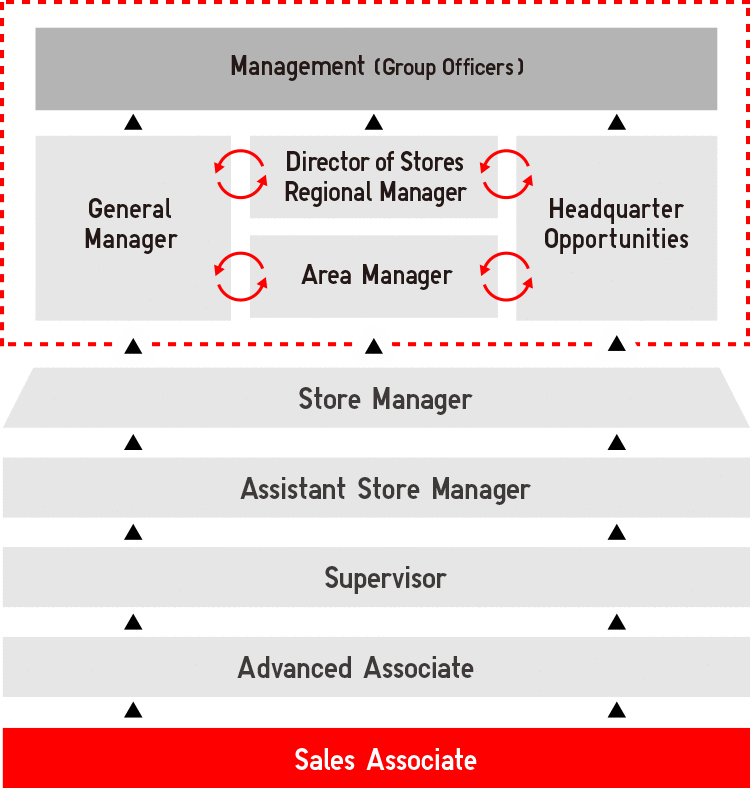 How to Apply
Choose your preferred store and apply online! Our team will be in touch with you shortly.