Our Business
Global Markets Driving Future Growth
The Fast Retailing Group's mainstay brand, UNIQLO's overriding aim is to create comfortable everyday clothes that enrich peoples' lives. UNIQLO LifeWear is completely different to what other apparel brands are offering. It is a new, unique category of truly great clothing, offering high-quality, fashionable everyday items.
In 2017, UNIQLO has expanded to over 830 stores in Japan and 950 stores in international markets.
In addition to Japan, Greater China (Mainland China, Hong Kong and Taiwan) and Southeast Asia markets are likely to be the primary drivers of future growth. By adding 100 stores annually, the size of the Greater China network will soon overtake Japan and reach our initial target of 1,000 stores.

UNIQLO's European operation is now profitable. Over the next two or three years, we are looking to double the number of UNIQLO store in Europe, currently around 40. We will continue to embrace the local culture and historical backgrounds at each individual stores attentively, so that we can build strong and trusting relationship with respective customers and the local communities.

UNIQLO USA remains in the red, but business is steadily improving. Our focus is to transform our store operation, store expansion strategy and online sales. A strong presence in the pivotal North American market is vital if we are to build UNIQLO into a leading global brand. We will address the North American operation on solid footing and put UNIQLO on the path to becoming the world's No.1 apparel brand.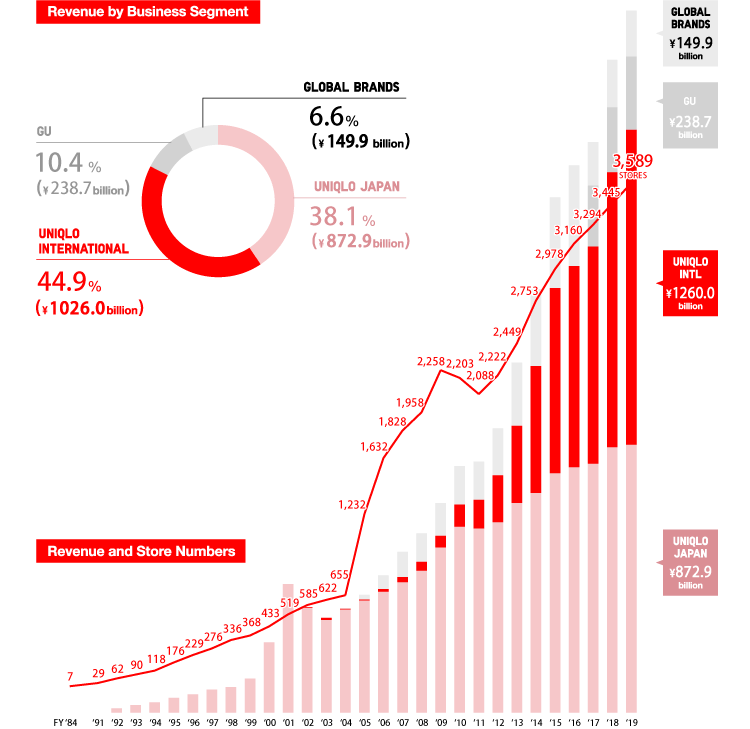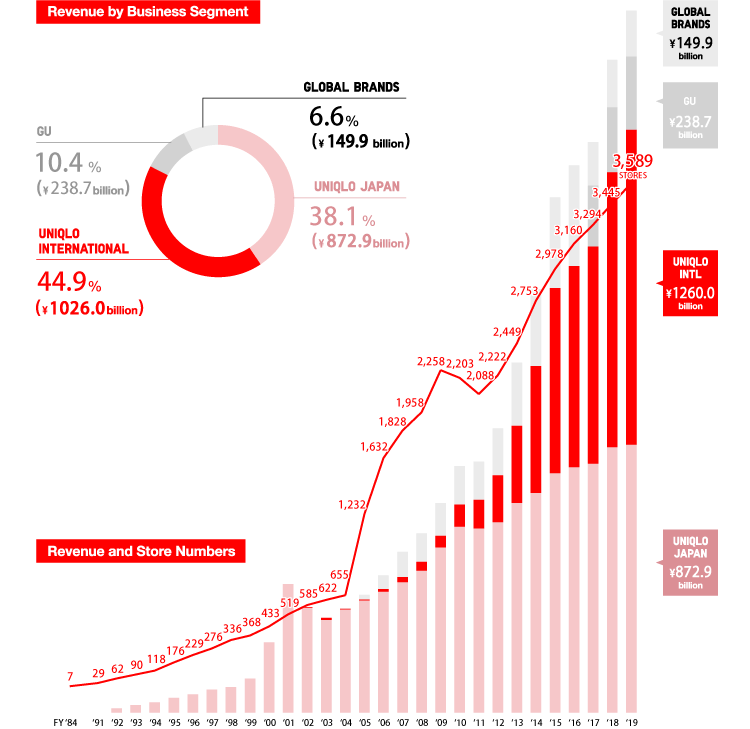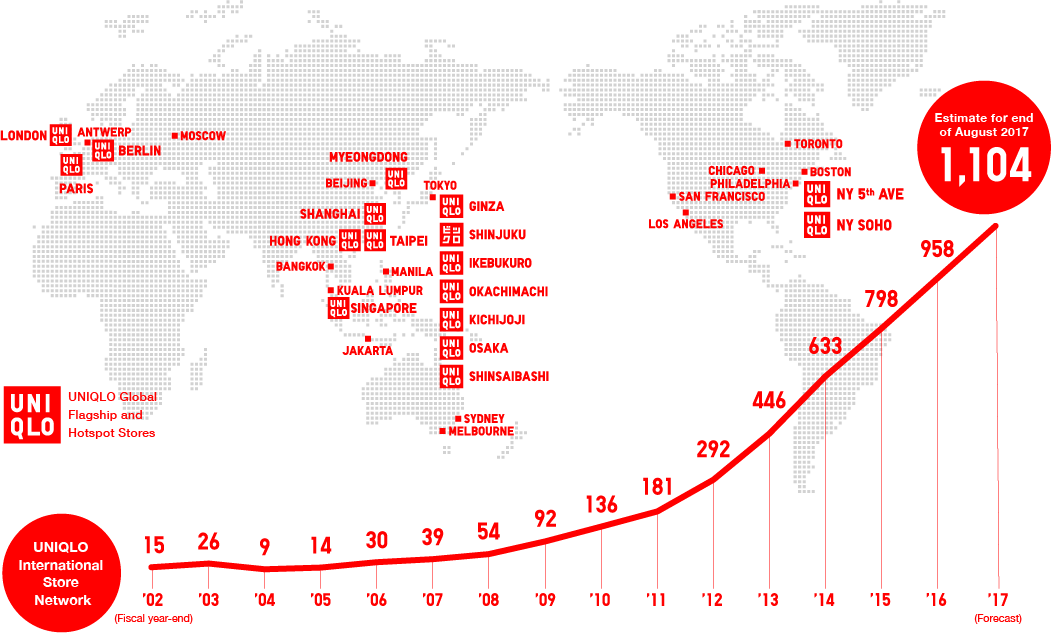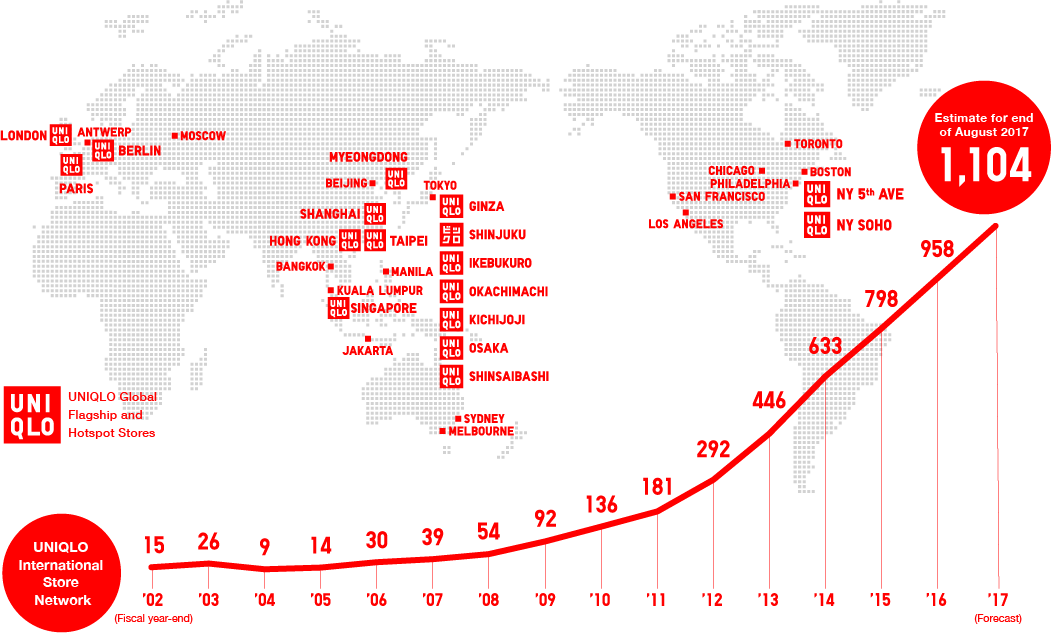 UNIQLO Business Model
Today, everyone of all ages uses the internet, and that is dramatically influencing the way we shop.
UNIQLO leverages today's increasingly digital world to communicate directly with customers and instantly transform consumer desires into actual products. 
UNIQLO produces such an amazing number of unique products because our business model unifies the entire clothes-making process from planning through design, production and retail.