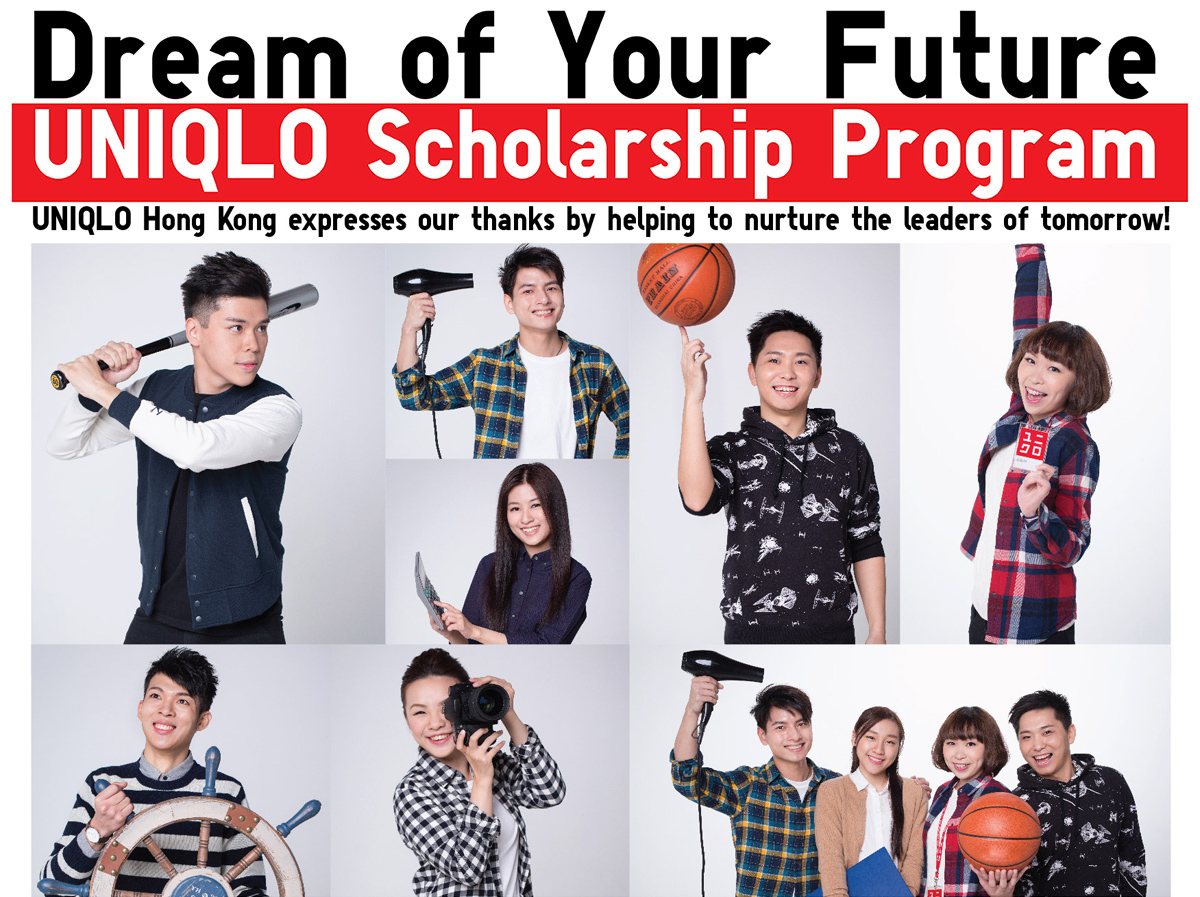 Thank you, Hong Kong !
UNIQLO to provide scholarship for 10 students
Program Objectives
In order to express our sincere gratitude to the people of Hong Kong on our 10th Anniversary in 2015, UNIQLO Hong Kong launched a 5-year scholarship program designed to encourage young people to take a leading role in society.
The 1st UNIQLO Scholarship completed in July 2016, 10 awardees visited UNIQLO Headquarter in Tokyo Japan. They had direct communication with Mr. YANAI, CEO of Fast Retailing Group and Mr. PAN, CEO of UNIQLO, Greater China. We are pleased to announce the application for the 2nd UNIQLO Scholarship Program.
Eligibility
Hong Kong permanent identity card holders
Full-time Year 3 or Year 4 student; studying 1st bachelor's program at one of the universities in Hong Kong cumulative
GPA of 3.0 or above
Have an international vision, and aspire to become global business professionals
Be Responsible, self-motivated, and able to represent Hong Kong university students
Enthusiastic in participation of extra-curricular and group activities
Positive mind and have the courage to face different challenges
Able to demonstrate strong leadership skills and teamwork ability
Eager to obtain international business networking opportunities
Program Content
10 awards every year
Successful applicants will be given a scholarship amount of HKD $20,000 during the academic year
Successful applicants are invited to participate in our 5-day trip in Japan during end of June to middle of July. This will offer the opportunity to have direct communication with the global CEO.
Application Method
Stage 1
Stage 2
Successful applicants from Stage 1 will be invited to complete Stage 2 in late January, which is required to submit an essay or a video. Detailed information will be shared by e-mail.
Application deadline: 28 February 2017
Program Schedule
[Stage 1]
Submission of Application Form
28 November 2016 – 30 December 2016
Result announcement
23 January 2017
[Stage 2]
Submission of Essay/Video
23 January 2017 – 28 February 2017
Result announcement
15 March 2017
[Stage 3]
Group Interview
Late of March 2017
[Stage 4]
Final Interview
Mid of April 2017
Final result announcement
End of April 2017
Trip to Tokyo (5 days 4 nights)
End of June / Early July
Sharing from Kyle and Nicole
10 awardees visited UNIQLO Headquarter in Tokyo Japan in July 2016. Having direct communication with Mr. YANAI, CEO of Fast Retailing Group and Mr. PAN, CEO of UNIQLO, Greater China, we are pleased to have Kyle and Nicole sharing their fruitful experience during the trip.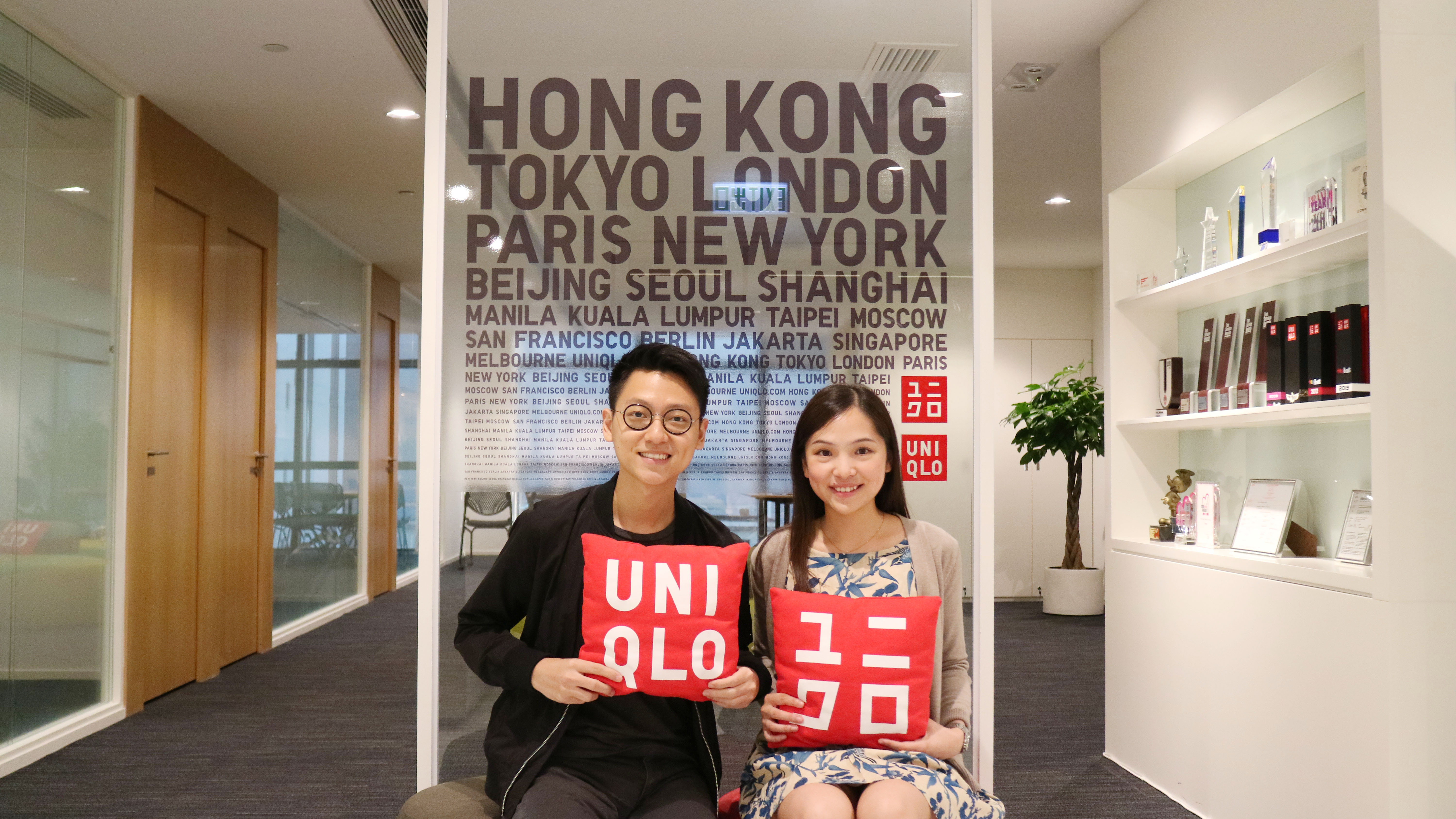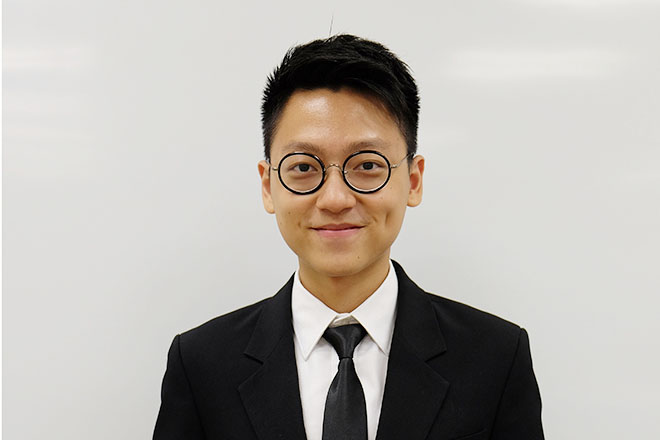 Kyle
BBA (Hons) in Marketing, City University of Hong Kong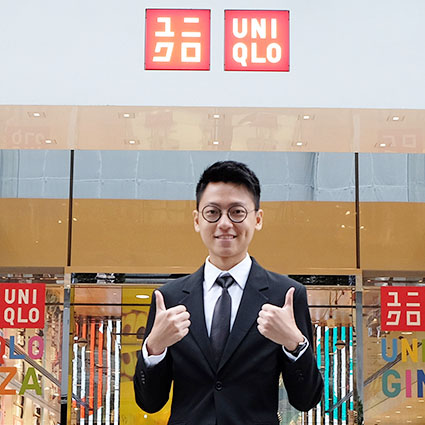 Taking the certificate from Mr. Pan was a lifetime moment. It was such a kind generosity of him to have shared with me his work experience in the early days at the company, when he had to do every chore. Toilet cleaning was no exception. Even a person as diligent as him had grumbled a lot, he admitted, until Mr. Yanai enlightened him. "It's all about customer experience," the CEO said. "In the end, everything connects." Nothing has ever been a challenge to him since then.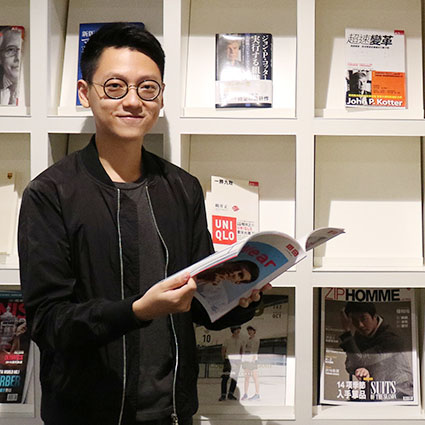 As a marketing student, I understand how important it is to differentiate oneself from others. With its customization, digitalization, and globalization, UNIQLO has achieved it with excellence as one of the unique finest in the apparel industry. A cheerful representative from the Fast Retailing Management and Innovation Centre (FRMIC) quoted 4 crucial abilities to be a successful entrepreneur from Mr. Yanai: 1) Profit-making; 2) Management; 3) Change; and 4) Vision. These, together with all of the insights gained from the entire fruitful trip, have endowed me with every inspiration to pursue my dream as an entrepreneur.
Nicole
BA (Hons) in Journalism and mass communication, Hong Kong Shue Yan University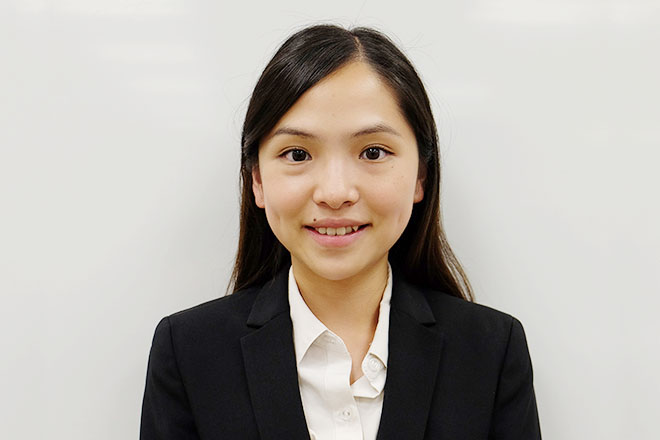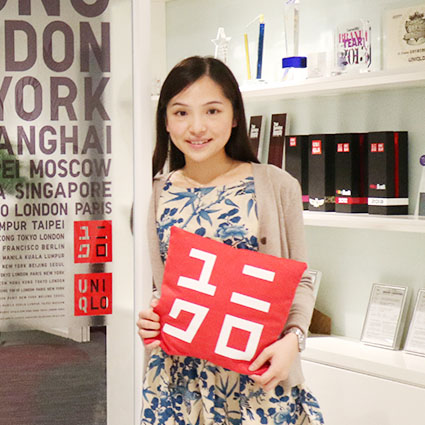 The scholarship program offered awardees not only financial incentive but also providing us a valuable chance to meet a lot of outstanding global talents, especially Mr. Yanai who is the livelihood model realizing his big dream successfully.
I am lucky to be one of the ten awardees in the first Hong Kong UNIQLO Scholarship Program and have a great opportunity to meet with the other nine excellent leaders. Ten of us are coming from different faculties, such as Medical, Law, Business, Engineering and Journalism. They are academically and socially outstanding with humble and self-motivated personalities, as well as having an international vision. This motivated me to be a better person in terms of personality and personal ability.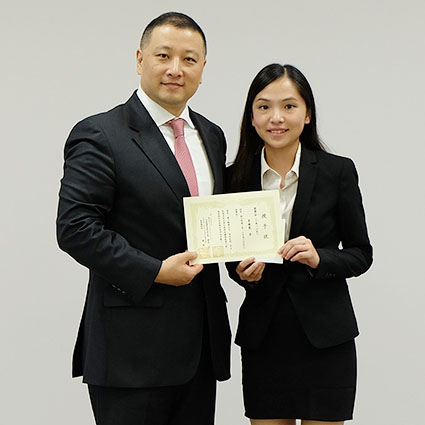 The trip to Tokyo also broadened my horizon and surprised me that Fast Retailing is such an enormous international enterprise with sophisticated structure. People working in this big family have their own dream and keep growing with the corporation towards the same direction regardless of their nationality.
Finally, I want to express my sincere gratitude to UNIQLO, provoking me to think of my dream of future and furnishing me a treasurable opportunity to meet with the global talents, thank you so much!
Terms and Conditions
1.

UNIQLO HK 10th Anniversary Scholarship (the "Scholarship") is funded by UNIQLO Hong Kong, Limited ("UNIQLO").

2.

Applicants must meet the academic requirement, maintain full-time enrolment and meet the eligibility requirements during the entire period of the Scholarship.

3.

Providing false or misleading information is an offence. If UNIQLO knows or has reason to believe that an applicant has provided false or misleading information, UNIQLO may reassess his/her entitlement. If UNIQLO terminates Scholarship on the aforesaid grounds, the applicant will be liable to repay in full to UNIQLO any payment made to him/her.

4.

An applicant who withdraws, cancels or enrolls not as full-time, is suspended, or dismissed from the University will lose his/her eligibility.

5.

The Scholarship in the amount of HK$20,000 per applicant is for tuition only.

6.

Copyright infringement and plagiarism are absolutely forbidden. Applicants are expected to complete the whole application process on their own.

7.

Applicants awarded the Scholarship must commit to participating in the 5-day trip to Japan and other related activities (if any).

8.

Applicants awarded the Scholarship must provide UNIQLO with the latest academic transcript immediately after each semester throughout the entire period of the Scholarship.

9.

An applicant who declines an initial offer of admission will not retain his/her scholarship offer if he/she reapplies at a later date.

10.

UNIQLO reserves the right to amend details and contents of the Scholarship. In case of any dispute, UNIQLO reserves the right of final decision.

11.

All information collected will be treated in strict confidence and used for consideration of the Scholarship application only. For details of our privacy policy, please visit http://www.uniqlo.com/hk/corp/privacypolicy.html