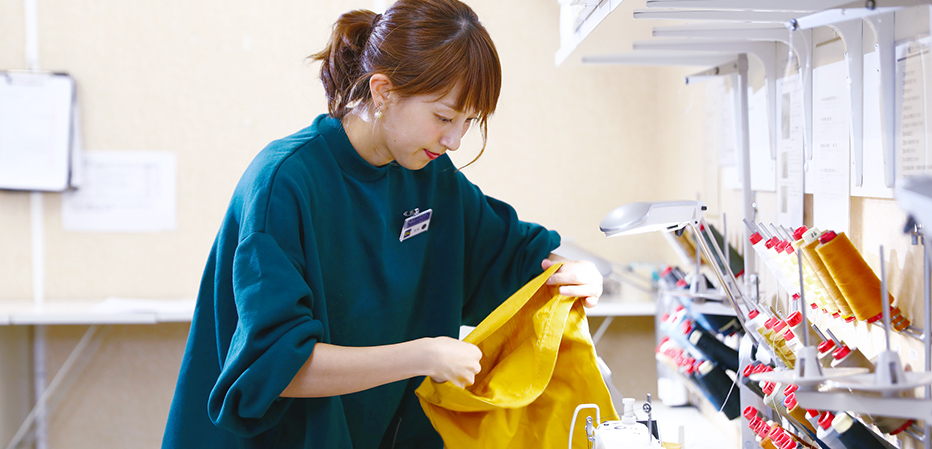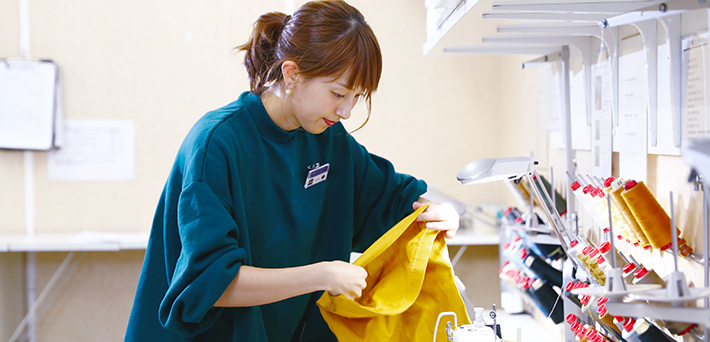 You won't see customers, but they are able to enjoy their shopping experience because of the people working behind the scenes. We leave these job up to part-time workers as well.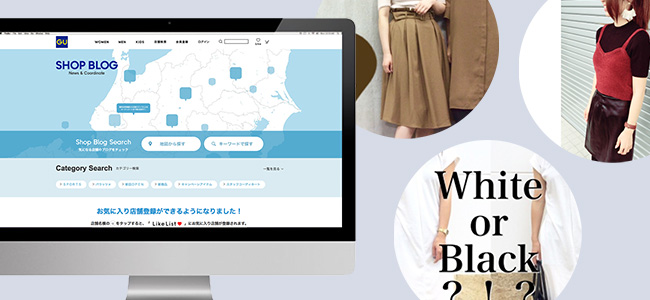 Writing posts for the store blog
First, decide the topic you're going to write about. Then choose products that are relevant to the topic and write a draft.
Tips for this job
When thinking of a topic, keep in mind what the company is trying to do.

Have a plan for how to pick a title as well as image creation.

Create images that people would like to share on SNS tools.
More on writing posts for the store blog
In blog writing, you must write sentences that readers will easily understand. Even if you have no problem understanding what you want to say, it could seem surprisingly difficult once you actually try to put it to words.
Once you can do this, you will likely become a better communicator.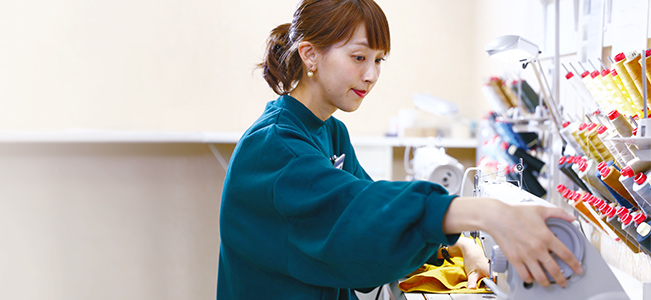 Correction
This job involves correcting hemming on purchased pants. There are three types of hemming patterns, so it is important to select the one the customer wants and to complete it neatly.
Tips for this job
Stay attentive during work.

Acquire a lot of experience.

Work carefully.
More on correction
Correction is a race against time. You must provide timely service while guaranteeing good quality. Specialized skills are required. On the job, I think you will be able to feel like you're the one in charge.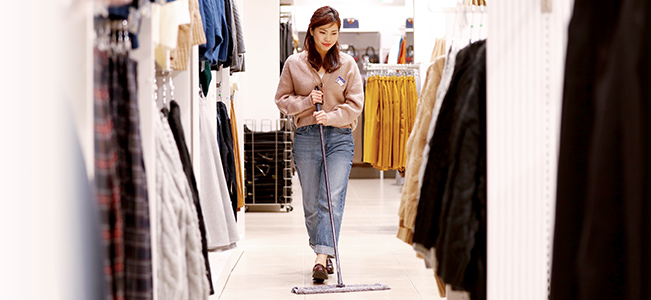 Cleaning
This job involves keeping a clean storefront so that guests can come at any time. Even the smallest of nooks must be cleaned so that guests could be satisfied as they shop.
Tips for this job
The entire team should agree on what to use and where to clean.

Everyone should work together.
More on cleaning
The goal of this job isn't to clean everything, but rather to find unclean areas and clean them. When working, you will get to know places that tend to get dirty. In addition, everyone does the work with the same level of awareness, so it is a job where you can really feel like you are part of a team.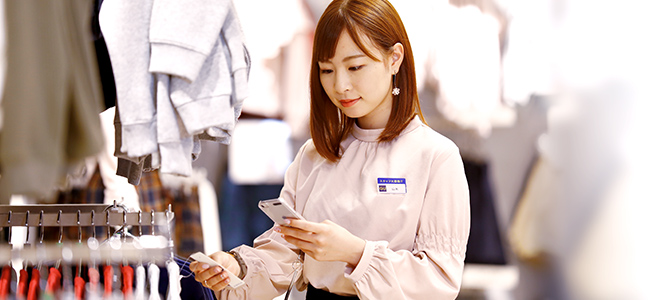 Inventory Checking
This important job involves checking each and every product as well as checking that products are safely secured.
Tips for this job
Get a routine understanding of the products ahead of time.

Handle products with care.
More on inventory checking
Inventory checking is a term used in most industries. This is a good opportunity to learn about it while working part-time. In addition, this is a job that requires a lot of precision. It is suited for people who like detailed work.