社員介紹
[English only]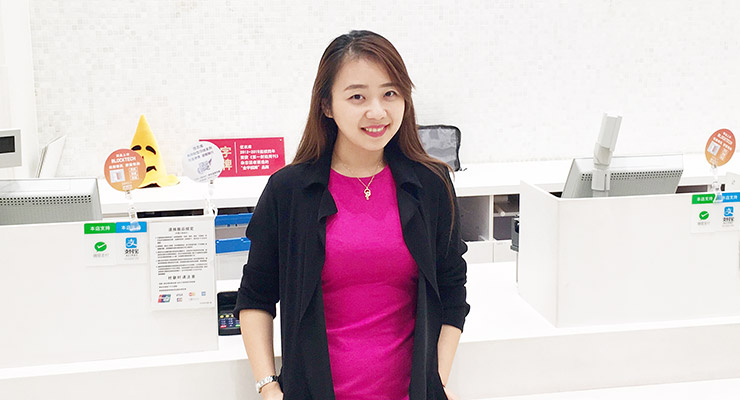 China
Hong
UNIQLO
Manager
Introduction To Personal Employment
Graduated from Chongqing University of Posts and Telecommunications in 2010
Joined the company to become URC in 2010
Promoted as store manager in 2011, respectively, in Shanghai, Chongqing, Xi'an
Promoted as area manager in 2014, respectively, in Xi'an, Chongqing, Shenzhen
Promoted as regional manager and in charge of management of shops in Southern China area so far

Honors and Awards
During his tenure as Xi'an manager, won the "world's best manager" award
During the period as Shenzhen district manager, won the "national best area manager" award
Job Content
As a regional manager, I am in charge of the management of 36 shops in 13 cities and lead about 1200 colleagues to work daily.
Through daily shop tour, I discover and solve problems on site operation.
At the same time, I help the company to find the business opportunity and solve the problem.
Experience in Uniqlo
Since joining the company, the rapid growth of the company has made me a chance to get a promotion in every year.
At the same time, I feel that the company adhering to the "full strength of the doctrine" so that I can grow and develop together with the company.
Goals and dreams
Now I am a professional manager, I want to be a real operator in the future.
My goal is to study the market, logistics, goods, and other aspects of knowledge and experience and become business operators in the retail industry.