Интервью с сотрудниками
[English only]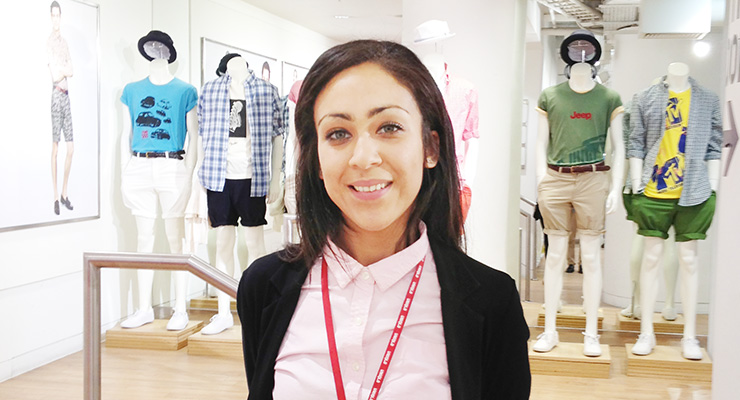 UK
Kate
UNIQLO
Store Manager
(Current:Human Resources Business Partner)
What led you to join FAST RETAILING?
In my previous job as a retail manager, I felt something was missing, although I had been with the company eight years and really enjoyed the work. I was happy with my pay, my responsibilities and my team, but I felt something was missing. There was a lack of a clear route to promotion. I looked around and saw that UNIQLO had big plans for expansion in the UK and globally, strong values, principles and performance-based promotion. I knew it was the perfect place for me. Since joining FAST RETAILING I have had several opportunities to seek promotion, shoulder greater responsibilities and grow my understanding of not just store operations but how to be a business leader.
What about your job do you value? And what would you characterize as the strengths of FAST RETAILING?
I value the idea of ZEN-IN KEIEI, or having each employee think and act as a business leader. This approach makes me a more effective store manager. This is also a major strength of FAST RETAILING. I apply ZEN-IN KEIEI in managing my store. All employees have responsibilities and goals. This approach gets results.
FAST RETAILING is going global in a big way. Where do you see this?
A colleague of mine recently applied for the career challenge program to apply for vacancies globally at headquarters and in stores. He succeeded and went from an in-store management member to now working in international merchandising in Japan. Another store manager colleague recently applied for a role at Paris headquarters in the inventory control team and recently relocated to Paris. I myself have traveled on short trips twice to Japan and Paris. Although I am not quite ready to relocate abroad, I have worked at six different store locations in London. So, opportunities to experience new environments locally and abroad are a regular part of working life as a manager here.