Employee Interviews
[English only]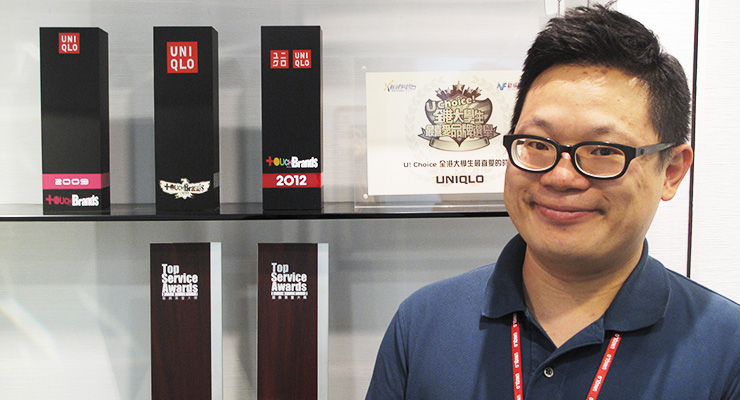 Hong Kong
Ben
UNIQLO
Store Manager
(Current:GU HONG KONG - Operations Manager)
How did you come to work at FR?
I learned about UNIQLO when I was studying in Japan. Ultimately, I went to work at FAST RETAILING (FR) because I really liked the design and quality of the products. I was sure that they would be a hit in Hong Kong. When I learned that UNIQLO was going to open a store in Hong Kong, I applied online, received an interview and was hired.
What sets FR apart from other companies?
Before joining FR, I was working at a US-based company. I think the main difference with FR is that here the group has a very clear long-term target, as do all employees. From the CEO to store staff, everyone works moving in the same direction and with a customer-oriented mindset.
Can you tell me about your career and current role at FR?
I was one of the first staff members when UNIQLO opened its doors in Hong Kong. After six months I became a deputy store manager, later becoming a store manager in 2006. With that, I was given the chance to open new stores. Subsequently, I joined FR's training arm as a training manager responsible for training staff in southern China, Taiwan and Hong Kong. I also worked as an area manager for two years, tasked with the challenge of managing several stores . Most recently, I have been assigned as store manager at the flagship store in Hong Kong.
Is there anything else that you would like to share?
The FR Group is about having one global standard. We use the same manuals, same systems and same language in our work. The working environment is very warm and this all makes it easy to communicate when you are working with colleagues in another country such as Japan.
FR Group is a company that offers immense career opportunity. I aspire to be the national CEO of UNIQLO one day. UNIQLO is a place where you can make your dreams come true.