DISCOVER STORE-BASED JOBS
Learn more about our store team jobs.
Our vision is bold: to become the number one clothes retailer in the world by 2020! We truly believe that this dream can be achieved through providing the best customer service experience in the world. To do this we need the very best people to join us and be part of making that dream a reality!
FAST RETAILING group owns several brands both in mass market and "affordable luxury", including UNIQLO, GU, COMPTOIR DES COTONNIERS, Princesse tam.tam, Theory, HELMUT LANG and J BRAND. Becoming a successful store team player will offer you the opportunity not only to experience different types of retail business model, but also to build an exciting career across the brands or at an international level. Discover here our store team based jobs.
Customer Advisor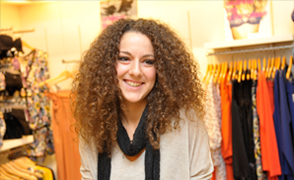 Customer Advisors are the customer service specialist of the store. They are responsible for exceeding customer expectations by listening to customer needs, finding products that meet their needs, providing in depth product information about the goods they are interested in, providing a high level of service, and closing the sale. Passionate about fashion and customer service, they are our best brands ambassadors.
Visual Merchandiser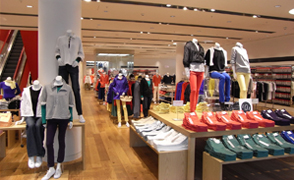 The Visual Merchandiser provides solutions to store specific visual and merchandising challenges using brand standards and corporate visual guidelines to maintain brand integrity. The Visual Merchandiser adapts corporate visual direction based on individual store need and inventory levels and drives sales through strategic merchandise placement and compelling displays.
Loss Prevention Associate
The Loss Prevention Associate is responsible for all initiatives and daily tasks associated with loss prevention and safety management to ensure the safety and wellbeing of all employees and company assets at our stores.
WHAT IS IMPORTANT TO US
Store teams are completely dedicated to satisfying customers.
In our Stores, we serve as gracious hosts to each and every customer in order to provide a truly enjoyable shopping experience. What is important is hospitality. Hospitality really comes from the heart. We need your smile--a smile that brings people back to see you again.
Your efforts are evaluated fairly and accurately.
FAST RETAILING views all staff members from the same standpoint. We fairly and accurately assess the work you do, your attentiveness to others, your customer interaction, and other aspects of your performance. What is important is your motivation. It doesn't matter whether you work part-time or full-time. Our promise to you is that the more you give, the more opportunities you will have.
We want people who wish to become true business leaders.
We are seeking individuals who constantly try to improve themselves. In FAST RETAILING, we strive to be the kind of company in which every employee can grow and take pride in their achievements. We take great pleasure in helping our employees become true business leaders. We aspire to be a human resource development industry.
UPCOMING EVENTS
Coming soon… Stay Connected!