Employee Interviews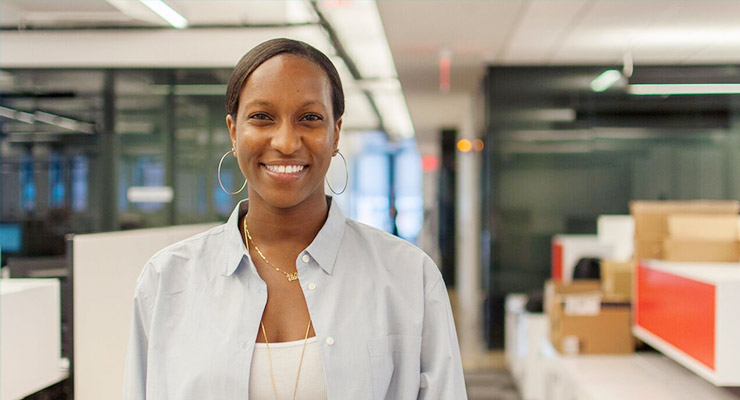 US
Nicole
UNIQLO
Merchandising Planning
What led you to join UNIQLO?
I wanted to work for a up and coming brand that had a global reach!
How has working at FAST RETAILING helped you to grow personally and professionally?
Work for FR has been just as it says in the name, "Fast." It was been a rollercoaster ride that has included connecting with people across all companies in the FR family and across the globe; a fast track exposure to new opportunities in various departments and a challenging and rewarding experience that continues to change each day.
What are some of the more memorable projects or noteworthy aspects of your work?
One of the most memorable experiences has been to receive the opportunity to work directly with our Founder/CEO on a project to impact the company on a global scale.
What stands out for you about the work environment?
The alluring aspect about working for Fast Retailing is the deeply dynamic environment. There are so many opportunities to impact the business each day and they are all up for grabs. This is not the type of company to let bureaucracy get in the way of good ideas that can flow from all levels in the workforce. For example, I do not know any other company that would allow me such direct access to our CEO.
What do you want to achieve in the future?
My goal is to be a Chief Merchandising Officer with experience in various international markets and across all of our FR brands.
What would you characterize as the strengths of FAST RETAILING?
The top three strengths of FR are: fast track growth opportunities for its employees; exposure to all FR brands and in various international markets; and fostering a dynamic, high intensity environment that is no short of challenges!
What do you do to unwind and to balance your work with the demands of your life?
My passion is to travel to new places and immerse myself in new cultures. But I also love to go for long runs, read international magazines, eat at new restaurants in the city, and go dancing!
Anything you would like to say to prospective candidates considering applying to work at UNIQLO?
Remember what drives your passion for retail and apply that in everything you do!