Employee Interviews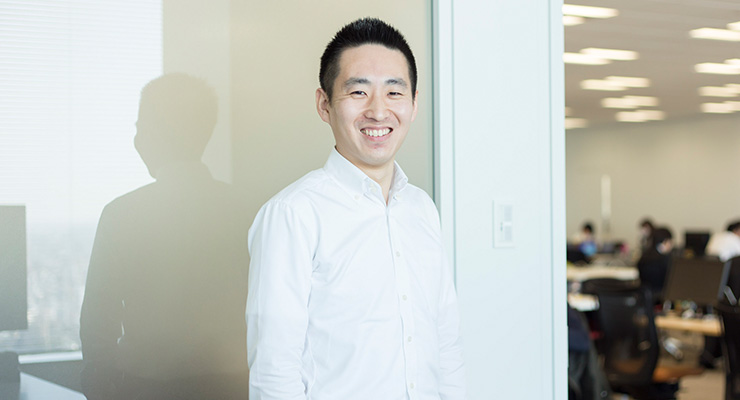 Japan
Arai
FAST RETAILING
Digital Business Transformation Services(IT)
(Current:Manager)
As FAST RETAILING rapidly expands globally, its human resources system must be up to the task. It must be international and respond to constant change. Arai works to streamline and ensure smooth operation of HR systems to support employees, global growth and the customer experience. He helps FAST RETAILING find the right balance between global consolidation and local needs to achieve the most efficient and effective operation to best position the company in the ever-changing retail market.
What sets FAST RETAILING apart from other companies?
FAST RETAILING is incredibly dynamic and things move unbelievably fast. In the fashion industry, it is said that the length of product lifecycle dictates a company's work pace. FAST RETAILING's decision-making process is lightning fast. Quite often, senior management is directly involved in the early stages of a project so that the groundwork is laid and direction set extremely rapidly. Swift execution with minimal constraints is one of FAST RETAILING's unique characteristics.
What do you enjoy most about your work and what are your biggest challenges?
I most enjoy the global nature of FAST RETAILING and the challenges the job brings. I work with teams across the world from New York and London to Shanghai and Melbourne. I find working with global talent from different cultural backgrounds and geographic locations the most exciting because it always provides a unique opportunity to learn something new.
It's a challenge to bring satisfaction and happiness to our customers worldwide via their shopping experience. Employees need to be energized and motivated to achieve our corporate mission. Collaboration is the name of the game. As the HR systems manager, I am excited about our talent management initiatives because they can help increase employee engagement and work satisfaction which translates into greater customer satisfaction—a win-win proposition for everyone.
How has FAST RETAILING developed your skillset and career?
Whether I am working on major projects or ad-hoc operational needs, I always approach matters from a business owner's perspective, which we refer to as ZEN-IN KEIEI. This involves asking yourself what is the core problem, its impact, priority action and solution. Constantly tackling issues and questioning with a management mindset develops keen business acumen and sharp prioritization skills. In the end, this helps to make the best decision possible and maximize the value we create for our customers.