Employee Interviews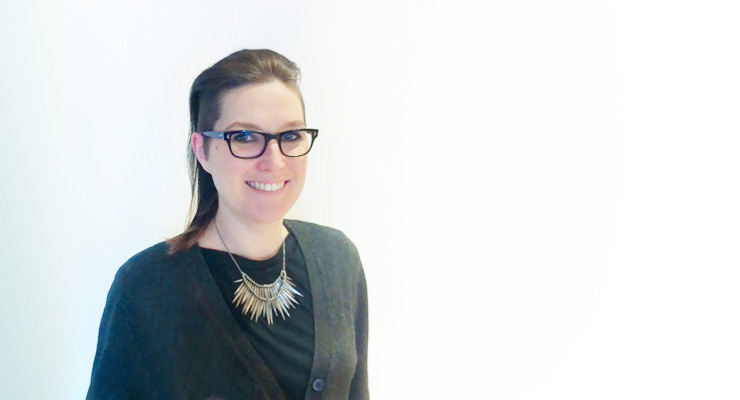 UK
Sabrina
Princesse tam.tam
Digital Business Transformation Services(IT)
(Current:Fast Retailing IT Project Coordinator in France)
Sabrina joined the FAST RETAILING Group in 2007. She initially worked on the e-Commerce team of Princesse tam.tam in Paris for more than five years before joining the FAST RETAILING information technology (IT) team in 2012 as a project manager.
What is your current role?
I am project manager of the IT team in FAST RETAILING's Paris office supporting our Princesse tam.tam (PTT), COMPTOIR DES COTONNIERS (CDC) and Theory brands in Europe. I participate in the development of tools to enhance information flow, make it more secure, optimize the productivity of web logistics and harmonize processes. Formerly, I was part of the e-business team for more than five years. That has allowed me to now bring my IT vision and experience to web projects. In tandem with this, I am also in charge of deploying marketing actions in our CDC and PTT boutiques, which allows me to be a part of the operations of our brands.
What are the roles and responsibilities of business IT in relation to other departments?
The IT team is central to the company. We are a core component and we have to execute with a global vision. We have an array of responsibilities from providing IT devices to users to ensuring a productive work environment. We meet and work with many people from different departments, brands and cultures. Personally, I work closely with web and customer services, logistics, marketing, retail, finance and accounting teams. I am happy to say that I learn something new each day. I believe that we should expect to learn from our work and doing so is something that makes my job extremely fulfilling.
What is different about working at FAST RETAILING?
Working for FAST RETAILING energizes me. Here, we lead ambitious projects, we participate, we anticipate, we share and we solve all kinds of issues. The content of our work, our approach to problem solving and our efforts to continue to grow the business are the driving forces that make working at FAST RETAILING endlessly exciting and engaging.
What kind of career development and personal growth can you expect working at FAST RETAILING?
First, you will learn. You can expect to be challenged and in the process to acquire knowledge and know-how. How much you learn will be determined by your innate curiosity and courage. On a personal level, the passion at FAST RETAILING is infectious, so you will likely find yourself caught up with a passion for perfectionism.
What do you find to be the biggest challenge in your current role?
For me, the biggest challenge is succeeding in making everyone happy on time. This is a function of our rapid growth and the dynamism of our workplace. I have found the best way to overcome this challenge is to listen well, to ask questions and to share.
What upcoming technological challenges do you see as FAST RETAILING continues to grow globally?
We have to understand how to harmonize the local to become integrated globally. We need to create better connections between stores, warehouses and online. We need to make our products available to customers whenever and wherever they want. We need to be at the leading edge of IT. Today, customers are generally connected to the Internet. They want to buy quickly and we have to meet their expectations while offering a great experience that does not compromise our high standards of customer service.