Employee Interviews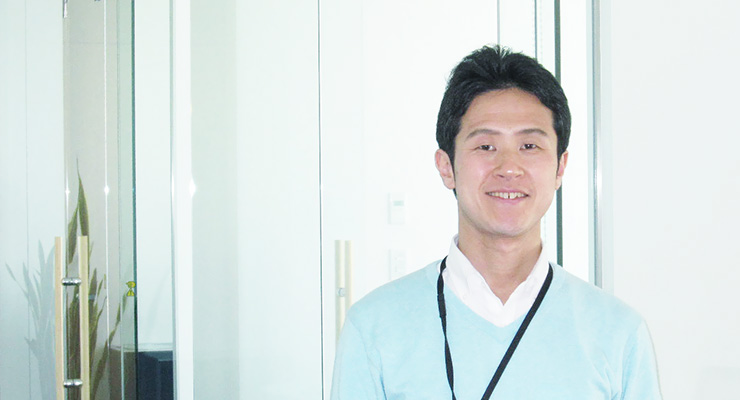 Japan
Kido
FAST RETAILING
Store Development
(Current:FAST RETAILING (SINGAPORE)
TRADING CO., LTD. Store Development Director)
Opening new stores is stimulating work with each day a new adventure. Kido relishes the challenges involved in store development, from finding an ideal location and negotiating a rental contract to crowds on opening day.
Please tell us what you do.
I develop stores for UNIQLO, GU and PLST. I oversee the openings of all types of store—from flagship stores like the one in Ginza to roadside stores, as well as those in shopping malls. I manage the entire process. I search out choice locations, engage in rental contract negotiations with landlords, calculate potential revenue and consider store layout, among other things. If issues creep up after a store launch, then I will follow up to see that the store gets and stays on track.
What do you like about your job?
Store development is the point of departure for our business. It is the fuel that drives our business, whether you are talking about UNIQLO or GU. It also always has hidden potential—the potential to realize a novel, unprecedented store with incredible growth. Putting concepts into form and bringing them to life is quite exciting.
What is different about working at FAST RETAILING?
I think it is important to know why your company exists and what you are working for. FAST RETAILING truly values its corporate principles and mission. These are repeatedly communicated to employees and incorporated into employee and corporate actions. This is why I chose FAST RETAILING. I wanted to work in an environment where I could be true to my dreams and goals, bearing them in mind, in my day-to-day work. It is extremely rare to find a large company that articulates its corporate philosophy and mission clearly and equally rare to find one that follows it so faithfully.
President Yanai and other executives lead by example. They are also highly accessible—surprisingly so. Corporate communication from the top and within the company is clear and it is shared. This is a big motivator for me and it puts employees on the same page in terms of wanting to contribute to the company. A company should ideally work this way, but larger companies frequently don't.
Please share your techniques for maintaining work-life balance.
Face time with my family and children is important. I plan business trips to avoid overnight stays as much as possible. I take weekends off and when working a weekend or a holiday is unavoidable, I take an extra vacation day in exchange.
Using travel time effectively is a personal strategy of mine. In transit on a train or plane is the perfect time to concentrate on work. Also, I find that the changes of scenery that my work demands often get my creative juices flowing and help me think. Travel time is also great for brushing up on English or reading business books.
What are key points that you consider when developing new stores?
The customer is key. A store has to be accessible and the shopping experience easy. The areas around stores should be free of traffic and be easily and broadly accessible. If it is a car-accessible location, then parking should be convenient. This has the added benefit of encouraging families to come shop. Once in the store, customers should be seamlessly guided by the signage and the layout and product displays should make it simple for customers to find exactly what they need. Service should also be top-notch. All of these factors play into the store development process and are important to making sure that our customers go home satisfied.