Employee Interviews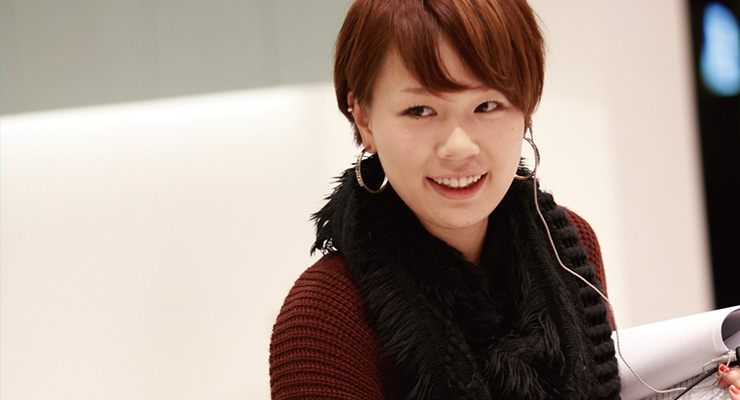 Japan
Yamazaki
GU
Store Manager
(Current:GU HR)
A natural leader and hard worker, Yamazaki selected GU after visiting nearly 100 possible employers. Her motive: a chance to help build a company from the ground up. GU is growing at a breakneck pace, and Yamazaki is enjoying the ride. Sharing her work ethic and inspiring her team keep her fresh and going full speed each day.
Inspiration and Perspiration
Early on in the interview process, I was impressed that FAST RETAILING made no bones about aiming to be the world's top apparel retailer. GU in particular attracted me because the brand was new, still getting its bearings and building the organization. When I started working in the store, I enjoyed it and naturally wanted to work hard. No one was holding me back. The entire team was genuinely working to be number one in the world. The same situation exists in every store. It is intense.
An Education in Taking the Initiative
Being a store manager and opening a new store has taught me so much. It's truly a team effort, and the smallest details make a huge difference. Even the way we hang clothes is important. Each new associate needs to master these details. It's relatively easy to get everyone to just follow rules and standards, but inspiring people to understand why we do what we do and to want to take the initiative to create a world-class store requires much more explanation, instruction and care. This is what we do to become the best in the world.
Creating Happiness
Bringing happiness to the people around me is important. My store is how I do that. I told my staff on opening day that I want them to be happy. I also told them what I expect from them and that I want them to believe more in themselves. A few people were moved to tears. That was the instant that we bonded into a cohesive team.
There are many things I want to do in the future, and training new employees at headquarters is one of them. I can do the most for FAST RETAILING there, inspiring people to make the most of their innate abilities and possibilities. Personal experience is my motivation – GU is empowering me achieve things I never thought possible and helping me reach new heights. With busy days and new experiences waiting for me in the future, there's definitely more to come.